IDX Broker Webinar Gives Props to RealtyCandy.com EMODF Day 43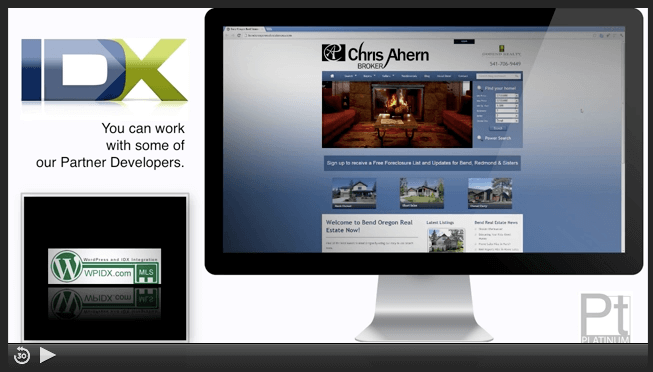 IDX Broker Webinar
IDX Broker gave a webinar a few days ago, and we were super excited to see a couple of our sites that we did IDX Broker Platinum customizations on that webinar.  This particular IDX Broker webinar featured us because of all the SEO and Google Juice they were getting due to the way we integrated IDX Broker to their WordPress Real Estate Website.
This is a 47 minute IDX Broker webinar, so you may or may not have time to watch the whole thing.  The most important parts are at about 11:00 minutes, 14:00 minutes, and 23:00 minute marks.
IDX Broker Webinar highlights how Real Estate Agents benefit from the IDX WordPress integration
This video explains that we can match the IDX Broker look to pretty much any website.  We do a cool IDX Broker integration that does not use iFrames.  You can get a big gulp of Google Juice by having us setup all the SEO features and the custom subdomain on IDX Broker Platinum.
At about 23:00 minutes, the presenter of the IDX Broker Webinar mentions how we did some cool SEO magic on Christine's real estate website and how after just a few months she is getting tons of Google Juice.
Contact us today by email james at realty candy dot com and let us answer any questions you may have.
Do you need a new website and want us to take care of the whole enchilada for you?
We will integrate IDX Broker Platinum to any of our sweet real estate themes for 2012 for just $495.
Signup for a new AgentPress real estate website today.
To view other training material or an IDX Broker Webinar on our site, you can do so by clicking here.