Partners "Great partners bring great possibility."
To provide specialized support and meet all the expectations of our IDX Broker clients, we rely on the work of some partners. These partners are experts in Website Design and Development on Duda, Showit, Squarespace, Wix, WordPress, and other platforms.
While they take care of your website, we can focus on creating tools and templates to make your IDX Broker experience even better.

IDX Broker empowers real estate agents with lead management solutions, customizable home searches, and fully hosted websites.
IDX Broker has been our biggest and best business partner for almost 10 years. We have worked with their team to build great real estate websites and IDX Broker websites, API software tools, Custom Page Templates, and more.
We have used many other IDX vendors over the course of all these years when clients have come to us with a different IDX solution. But we always come back to using IDX Broker because we love the flexibility and creativity we have with their product.

Alex Fuller is a web developer and graphic designer based in Chicago, IL.
As a former real estate marketing director, she is familiar with the needs and goals realtors have in their business and creates websites that both attract hot leads and solve operational challenges.
She builds websites on WordPress, Squarespace, and Showit, and partners with RealtyCandy to maximize results.

William Grader has worked hard throughout his career in real estate marketing and CRM software to build multiple companies that drive success for agents and agency owners.
His main brands are Leads To ROI, Be Known Advertising, and SaaS Coaching Academy. We've collaborated with William using GHL on real estate sites. William and his team have worked with thousands of real estate agents around the nation and have built an amazing system that competes with kvCORE and other big-box CRMs.

Artifakt Digital specializes in fully custom and strategic real estate websites, inbound marketing, online presence, and lead generation for North America's top-producing real estate agents, teams, and brokerages.
Experienced and trusted for more than 15 years, Artifakt Digital is an award-winning real estate marketing agency that focuses on helping real estate agents, teams, and brokerages across North America build their brand and grow their online and offline presence. From custom print marketing to modern websites, everything we do is customized to reflect the client's personality, market, goals, and audience and to help them stand out from their competition.

Ifoma Pierre is a seasoned New York real estate broker with over 16 years of experience and a renowned national speaker. He's also a Certified Coach with the John Maxwell Team, inspiring real estate professionals to reach their full potential.
As the founder of Connect1hub, Ifoma is revolutionizing how real estate brokers operate, helping them save up to 20 hours per week and increase agent productivity by a striking 30%. This is achieved through a blend of live training, online courses, agent tracking, IDX websites, and CRM tools, all tailored to give brokers a competitive edge.
He's also a Certified Coach with the John Maxwell Team, inspiring real estate professionals to reach their full potential.

Georgia Kaye is a St. Louis-based WordPress and Showit web designer specializing in VIP Days and custom web design packages.
She prioritizes building easy-to-update websites that are good-looking and hard-working for online entrepreneurs, and has worked with 100+ clients across nearly every industry, from realtors and marketing agencies to wedding professionals and 7-figure online educators.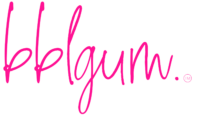 Randi is a web developer from Nashville TN, currently living in Hollywood FL, and the owner of bubblegum marketing.
She started her business in 2015 and got the name after stepping in bubblegum and it sticking to her shoe and not coming off. To her, the design is in the details. It is more than just choosing colors, typefaces, shapes, and images. It is presenting your brand in such a way it will unveil how a business looks, acts, sounds, and feels just like it should. Her business offers a variety of services like SEO optimization, graphic design, and social ads. Randi especially enjoys website design and social media management.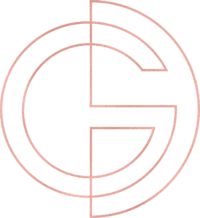 G DISAIN designs modern and strategic websites with specific expertise in Squarespace.
Gerda and her team's exceptional attention to detail, creative problem-solving skills, and thorough communication make them an ideal partner.
Their robust marketing background shines through as Squarespace website design specialists, and the team's own site acts as exemplary confirmation of their talent and skill set.
Take a look at our interviews with our partners
Meet some of our partners, how they work and their experiences.