IDX Broker Webinar RealtyCandy.com gets props for SEO and Platinum Integration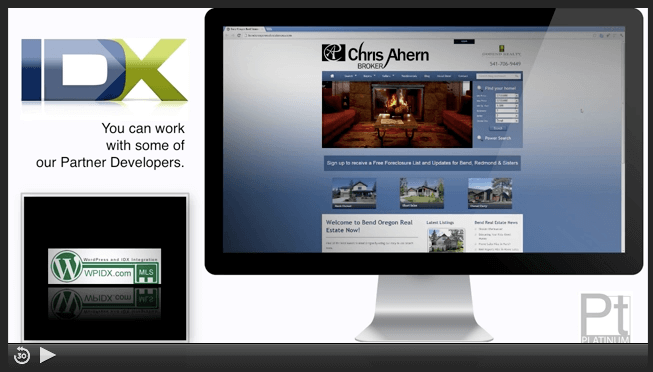 EMODF Day 36
IDX Broker Platinum Training Webinar
We have made a lot of posts and raised awareness of IDX Broker releasing their new Platinum product.  We were really excited recently when IDX Broker did a free webinar and gave us some cool props!
This is a 47 minute webinar, so you may or may not have time to watch the whole thing.  The most important parts are at about 11:00 minutes, 14:00 minutes, and 23:00 minute marks.
This video explains that we can match the IDX Broker look to pretty much any website.  We do a cool IDX Broker integration that does not use iFrames.  You can get a big gulp of Google Juice by having us setup all the SEO features and the custom subdomain on IDX Broker Platinum.
At about 23:00 minutes, the presenter mentions how we did some cool SEO magic on Christine's real estate website and how after just a few months she is getting tons of Google Juice.
IDX Broker Consulting
We specialize in doing custom CSS and other customizations of IDX Broker for clients.  If you need help getting your IDX Broker Platinum WordPress Plugin to work, contact us.
If you need custom sliders, slideshows, showcases, or even search widgets, our development team is one of the very best in the world when it comes to making IDX Broker a key part of your WordPress real estate site.
We also provide IDX Broker consulting and we will work with you to make sure that your new website gets all the SEO and Google Juice it can.
Contact us today  and let us answer any questions you may have.
Do you need a new website and want us to take care of the whole enchilada for you?
Signup for a new AgentPress real estate website today.