Real estate websites by the numbers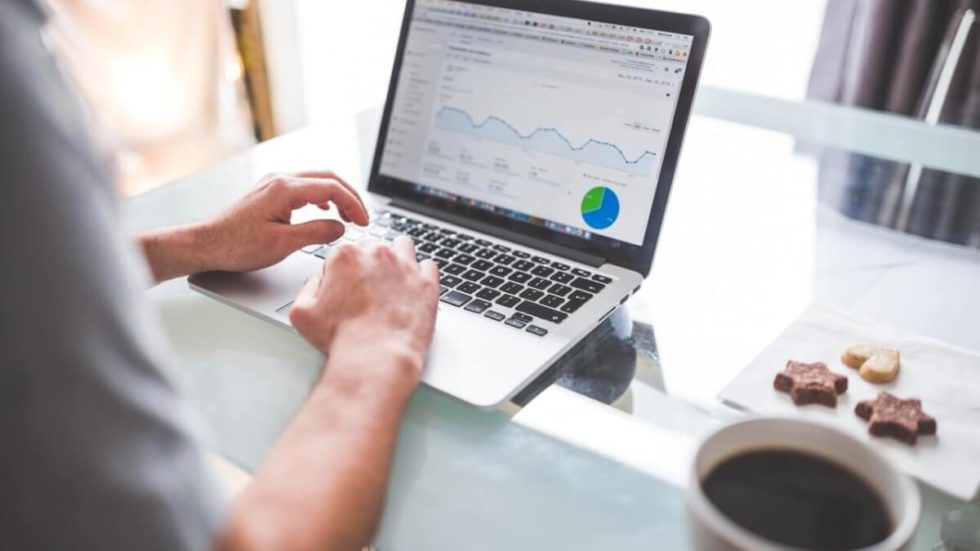 We get a lot of questions from clients and prospective clients about things like: how important is it to have a real estate website?  How many agents have websites?  What should I put on my website?
We made this great infographic for you to share with agents in your office and in your association of Realtors that shows some great information about websites for real estate.
Most Home Buyers are Younger
We got our information from reports made by the National Association of Realtors, and I found it interesting that there are more buyers in the younger age groups.  As the groups get older, there less and less home buyers.
One of the reasons for this is that as people get older the likelihood that they own a home goes higher.  At the same time, the desire to get a different home goes down.  Older folks tend to not have family size changes.
This is important for realtors and real estate agents to be aware of because the largest groups of home buyers are these younger age segments.  These younger people are more technology driven and will want to find their home or at least a lot of information about their next home, on the internet.
There are still a lot of realtors who get leads from folks down at the club, or from their church group, or even from people who volunteer with them at the animal shelter.  But, these people who are coming to them from these groups tend to be older and the size of this cohort is getting smaller all the time.
So if you want to work with younger buyers where the most home purchases are coming from, you need to have a website.
What information is on a good real estate website?
So now we have built a case for making a real estate website, what kind of information should that website have?
I have a theory that has not been substantiated by any scientific studies that if you have a website that is "not bad" you are in the top 90%-95% of real estate agents.  There are many agents who don't have a website.  Many of them work in an office with a good website, so they don't feel the need to have their own.
The reason I mention this is because I don't want real estate agents to feel burdened by a need to build a website that is "better than Zillow" or even better than anyone in their MLS.  You really just need a good website that gets out some information about you and your business.  Having said that, there are a few common denominators in the real estate website world.
Listings
The number one thing that is on real estate websites is listings.  If you think about it, it makes sense.  Think about going to Zappos.com and not seeing any shoes, or going to Apple.com and not seeing any iPhones, iPads, or iMacs.  People go to real estate websites for listings.
(Warning: Sales pitch below)
This is the reason we really recommend that our clients use IDX Broker.  It provides a great, affordable way to display all of the MLS listings on your real estate website quickly, and at a relatively low cost.  I wrote a blog post about the differences between RETS and IDX here.  I am convinced that IDXBroker provides the best tools at the best prices in the market today.
If you want to get signed up just visit our IDX setup page today to see how to get it on your website.
(End of sales pitch)
If you want to have a real estate website, with just your contact information and some data about you, that works ok, but you really have to have listings on your site since that is what people are coming for.  According to NAR, 95% of real estate websites have listings on them.
Profiles
The second most common element on a real estate website is profiles.  If there is a single agent, a team, or a whole office, it is important to put a "CURRENT" photograph and some information about each person, along with their contact information.
Sometimes we seem to gloss over the importance of this, but I remember when my wife and I moved to a new area and we were looking for an agent to help us buy a property, we went to the company website of the company that we wanted to work with.  Then we started looking at the photos of the agents.
My wife selected an agent named Connie.  She liked Connie's photograph.  That is it.  We picked our agent based on a photo.
Sometimes agents tell us that people choose them because of their sales, their skills, or their trustworthiness, but in my case, Connie was chosen because my wife liked her photo.
*Quick note: If you are a really attractive agent, you may get great success by wearing sexy outfits with the single crowd, but if you are a man and look like a Chippendale's dancer, I am not going to want to go see homes with you, and I know I don't want my wife to go out with you.
If you are a woman and have a body that is hotter than Jennifer Lopez, that is great and I sincerely congratulate you, but if you are flaunting your "junk" on a real estate website, my wife is NOT going to want me going out to see homes with you.
Be sure the images are professional.
Get the good stuff
Be sure to download, share and link to the infographic above.  Post it on your Facebook page and tweet it out to everyone you know.
If you are looking for a great real estate website with IDX, check out our Foundation sites, or even a Installed Theme.
If you need some help with your current site, let us know.  You can see in our portfolio some folks we were able to help out.