How to get your website outranking Zillow and the End of Summer update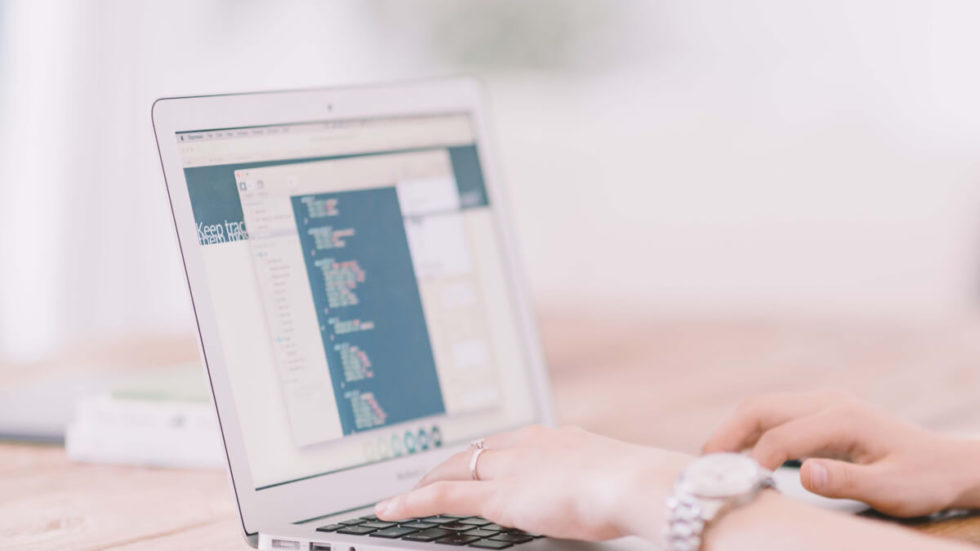 Hobokennj.com outranks Zillow on Google
I had an incredible experience the other day when I was talking to Mark at Hobokennj.com about website security. He asked me to go to Google and type in "Hoboken real estate". Holy Smokes!! I was amazed to see his WordPress site ranking on top of Zillow, Trulia, Realtor.com, Redfin and some other huge players.
Mark had a vision of how he could rank for his search term and be the top site for real estate in Hoboken. In less than 18 months, he went from being on page 23 to being #1 for his search term on Google. I could hardly believe it.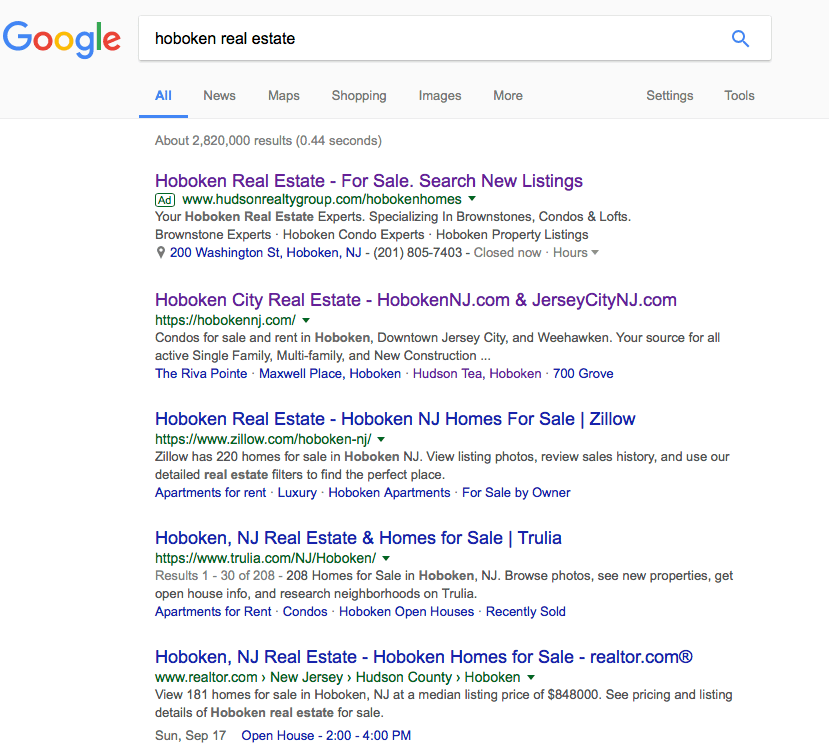 We had built the site using IDX Broker and WordPress, for Mark and his team, and I knew that he, his team, and our team had put a ton of time and effort into that site, but I had no idea that he was at the top of the Google SEO results… exactly where he wanted to be.
We actually used the Data Graphs, Similar Listings, and Nearby Listings IDX-Addons for that site, plus some other custom work. It was a big project, but now Mark is receiving the benefits with results. We can't guarantee that this will work for everyone, but we have seen that clients with IDX Addons tend to get more interaction from their visitors.
Check out this video showing how he leveraged IDX Addons to get Google page rank:
New LeaderCRM for IDX Leads: Texts and Mobile
We have been working on this question for some time:
How can agents and brokers follow up with their IDX Broker leads quickly and easily?
There are a ton of great CRM products out there that are really powerful and have tons of features: Top Producer, LionDesk, Zoho, and others. As we talked to you, our clients, we heard a common theme: "There are too many options and features in my CRM. I want something simple and easy to use.
Introducing LeaderCRM, the simple, fast, and friendly CRM for IDX Broker
We are working on a new tool that will change the way you interact with IDX Leads. The IDX Broker middleware, control panel is too complicated for most agents, and there are a lot of companies who really can't provide access to their WordPress site to each agent in their office.
So we have LeaderCRM. Just put in you IDX Broker API key and your cell number and start using it. There are no complicated settings and configurations. Just start using it. We made the menus with just a handful of quick options so that any agent can quickly start using it and understand how it works.
Besides being fast to setup and use, we put it running on a butt server and use world-class code to make the app run really fast. You don't have to wait for pages to load.
We also worked hard to make it very friendly. We know that most real estate agents want to quickly follow up with their leads, and get back to selling real estate. There is no training class, or manuals to use LeaderCRM. It is just works. You can use it on your phone, tablet, or computer and it works great on all screens.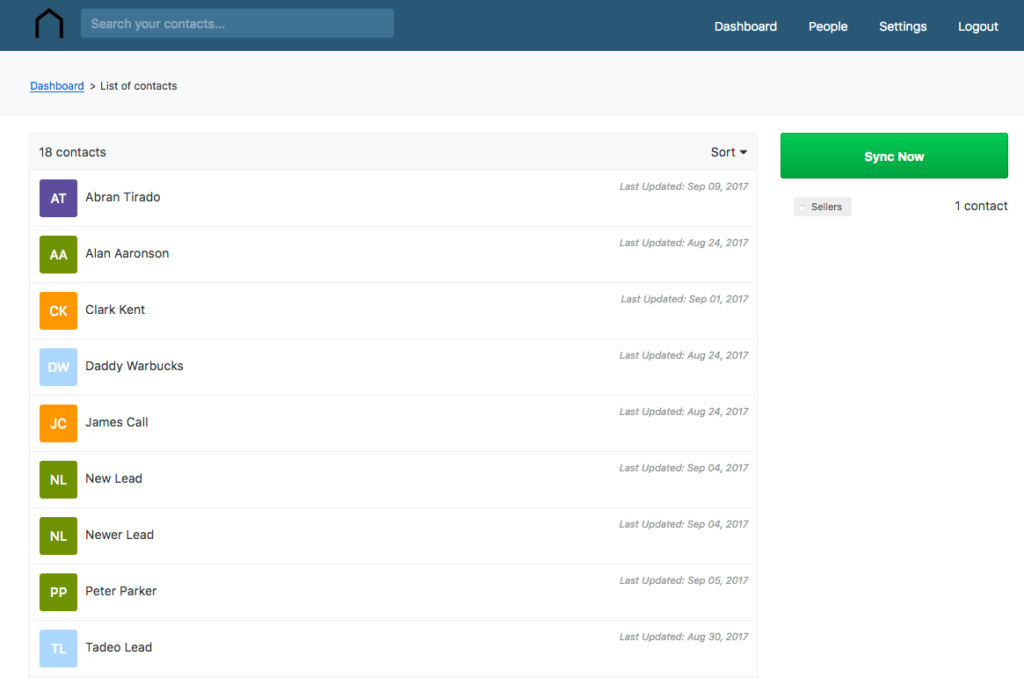 New TEXT features for IDX Broker lead follow-up
We all know that email is still great, but people respond faster to text messages. We are adding more and more text functionality each week. Just as Tesla does their over-the-air updates for their electric cars, we can quickly push new code features and updates to this completely web-based mobile app. We will just added text alerts for agents when they get a new IDX Broker lead. This works for all agents in your office.
We are also working on new text features that will allow you as an agent to know when certain leads, or clients are visiting your website. Just activate the "TEXT me when visiting" for that lead, and you will get an alert when that client or lead visits your IDX pages and looks at properties. This feature will be released in October.
We also are adding the "TXT Property Updates" to clients and leads feature. Your clients can receive property updates via SMS or text messages and be alerted of new properties or price updates. If you are in a hot market where buyers are struggling to get offers in on homes in particular neighborhoods, this tool will be the difference between your client buying what they want, or getting frustrated because they are always late because they didn't check their emails.
We are also building in some cool integration for IDX Addons to LeaderCRM so you will be able to signup and modify many of your IDX Addons directly from LeaderCRM.
Pricing for LeaderCRM
We are going to be pushing out more and more features to LeaderCRM before the beginning of the new year, and we have had a number of people ask about pricing.
There are just three things to know about the pricing right now.
There is no charge exclusively for RealtyCandy IDX Broker clients between now and the end of this year.
Anyone who uses LeaderCRM during the rest of this year will be grandfather-ed in at no charge for as long as they actively use it.
Starting in January, it will be available for $10 per month for a single agent or $20 per month for a team or office account with unlimited users.
If you want to signup today and be part of the "Sneak Peek" just go to https://realtycandy.com/crm
Last, but not least, Seller Leads 2.0
Some of you have probably seen the Seller Leads tool we have here. This is a tool that gives a property value estimate when the user types in an address. You have seen this with Point2List and other tools like that.
The difference between their tool and ours is that we have built in some nice IDX Broker integration. Here is how it works:
The visitor shows up and types in the address.
We give the visitor something in return when we display the small map of the property with some info.
We ask the visitor for their name, and email address.
When they submit this form, we add that user data to their IDX Broker account.
We display the "big page" with a map, the Zestimate, the Similar Listings from the IDX Broker data, and a data graph for the zip code of the property they typed in.
When the user clicks on one of the "Similar Listings" they are logged in to IDX Broker auto-magically using the data they provided on the form.
This flow gives you the data you need, and allows visitors to get more information from your website. You can point a domain like wesellmiami.com or whatever to the page and then market it to everyone in your area.
Seller Leads is available a Premium IDX Add-on and it is included with any Rainmaker plan on our Foundation WordPress real estate sites.
Thanks for checking out what we are up to. If you have an idea for a new IDX Add-on or something great we should add to LeaderCRM, please fill out the form below and let us know contacting us here.