IDX Broker Platinum or RETS for your Real Estate WordPress site?

I get asked "I want RETS installed on my real estate WordPress site. Can you do that?".
Then the next comment is "We don't want to have an ongoing monthly fee and RETS is FREE at our MLS".
Do you know what this will cost?
When I get contacted about making something like this that will save the monthly fee, then it is being done for the wrong reason.
The reason to do RETS is to get a custom solution. Maybe you want to include some sweet new features, maybe you want to do some cool mapping, or do a mobile search app.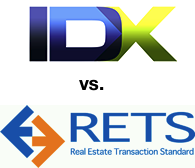 To save $59 a month, this is not going to happen.
A custom RETS feed has to be changed each time the MLS changes fields. It has to be changed each time the MLS adds a field. It has to be changed each time the MLS changes or does ANYTHING!
A custom RETS feed is expensive. Expensive to setup, expensive to maintain, expensive to add new features.
Developers who know how to do RETS work typically charge about $100 an hour to do work. With a one hour minimum, you are looking at 2 months of IDX Broker payments every time you want to make any change. And the truth is, you will need to make changes every month or two.
Then you have to get a server to host all the data on. You have to be able to get a server that will allow you to open certain ports, download and store all that RETS data from your MLS. These are tens of thousands of properties, with 16 images each, and all the detail information.
This isn't a GoDaddy or HostGator $5 a month server. We are talking about $40 – 100 a month just for a decent server for a RETS setup. Now you need someone to administrate your new server 🙂
With IDX Broker, the folks at IDX Broker take care of the servers, the MLS updates, all the technical end of it. Read a little about how IDX Broker can help you build your real estate business.
Time IDX Broker vs. RETS
Then there is the "time is money" concept. A good RETS feed will take a month or two to develop.
Our "world record" for setting up IDX Broker for a client is one business day!
Yes, in the same business day, they signed up with us, got everything signed and IDX Broker activated their account. Then we actually got the basic hook up to their site done that day.
This was a premium install, so we still spent a few days doing some cool customizations to make it look super sharp.
With a custom RETS feed you are talking about some big time commitments. It is complicated.
Service IDX Broker vs. RETS
What happens if your developer gets hired by someone? Since they have a very highly developed skill set, they are pretty desirable. Now who is going to work on your site? Who is going to fix the tweaks?
With IDX Broker, I know we promote ourselves as the best IDX Broker developers in the world, but there are a lot of people out there to help you. IDX Broker has great customer support, so if we go out of business here at RealtyCandy, then the IDX Broker folks are going to take care of you.
When is RETS a good solution for a real estate site?
The only way that I recommend setting up a custom RETS feed over using IDX Broker is for a client like the one I am working with in Florida right now.
They are going to setup 4 MLS feeds to start out with, then spread over the rest of Florida. They are going to start with a bunch of agents and brokers.
They are willing to spend $5000 – $10,000 to get setup and then pay $1000 – $5000 per year to develop, upgrade, and maintain their system.
They want some cool search features. They want the CRM and leads to be handled a certain way.
For a single agent or even a small office, for $60 – $200 a month for IDX Broker to have a nice property search on your site, map search, and mobile responsive there really isn't a better deal.
If you REALLY want a RETS feed, and you are prepared with a few thousand dollars to start, I know a guy who can set it up for you.
If you want IDX Broker setup for $199 (including setup fees) and a $59 a month fee for a single agent, I can do that for you!
Let me know or click on the blue button in the bottom-right corner of the page.
Thanks,
James