IDX Broker Roster Templates:
Highlight your real estate agents with a nice team page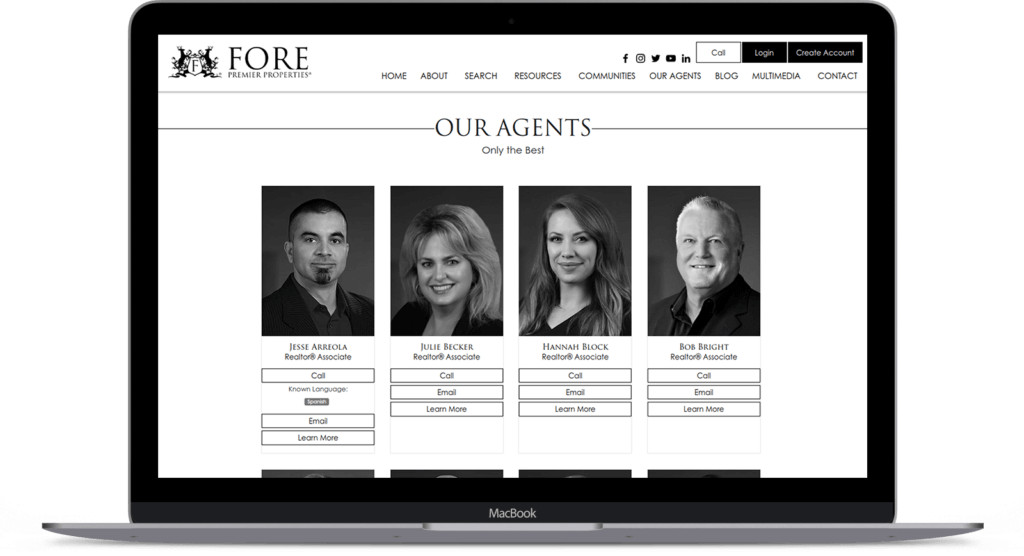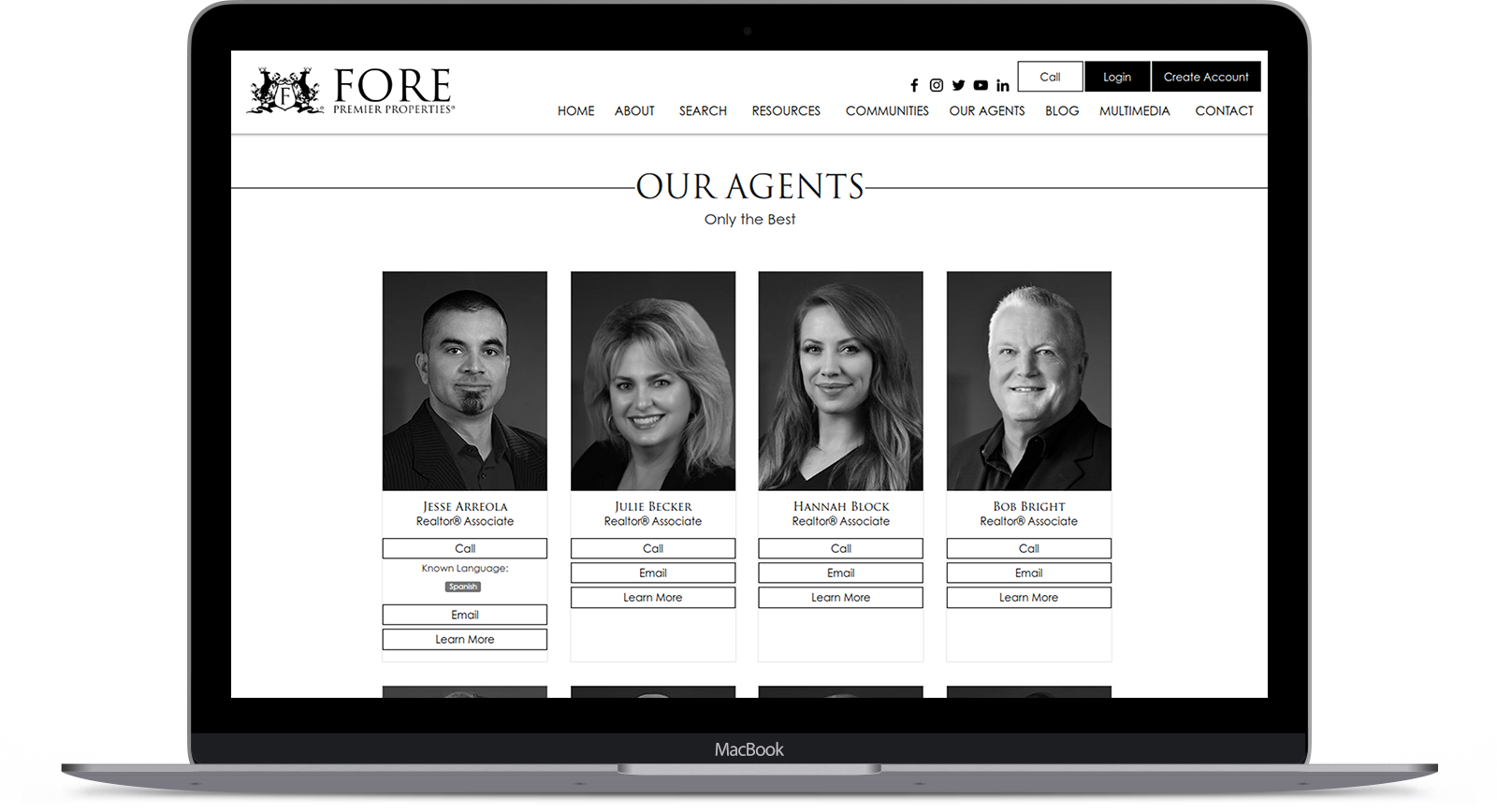 IDX Agents' Roster Page
The IDX Roster page will show all the agents added to your IDX account, along with their contact information, photos, and links to their full profile page with active and sold listings.
If you want to show your agents in an elegant Carousel on your website, please check out our Agents Carousel widget. We also offer the Agent Listings widget, for FREE, that you can use to display your agent's active and sold featured listings.
Templates forAgent's Roster Page
Now you don't have to struggle to create a beautiful page for your team of real estate agents. We have a variety of templates for your agents' roster page, from modern templates with large photos to simpler templates with photos in circles or squares that you can use in just one click.
FAQ: Frequently Asked Questions
Do you have a question about IDX Broker or RealtyCandy services? Are you wondering how to use our IDX Addons? Have any questions about what we could do for your real estate site? You're not alone, but we have the answers.
Here are the most frequently asked questions we receive. Please contact us if you don't see your question here.
To get any of our premium templates for your IDX pages, all you have to do is to make us your IDX Broker developer. This process is fast and FREE.
Just send an email to IDX Broker that says you'd like to use Realty Candy as your developer or sign up for your IDX Broker account using our sign-up form.
Your payments with IDX Broker will continue as they are, directly to IDX Broker. You will also have access to IDXAddons.com at no charge.
Contact us here if you have any questions about this process!