Agents Carousel Widget
Showcase and Filter your Office's Agents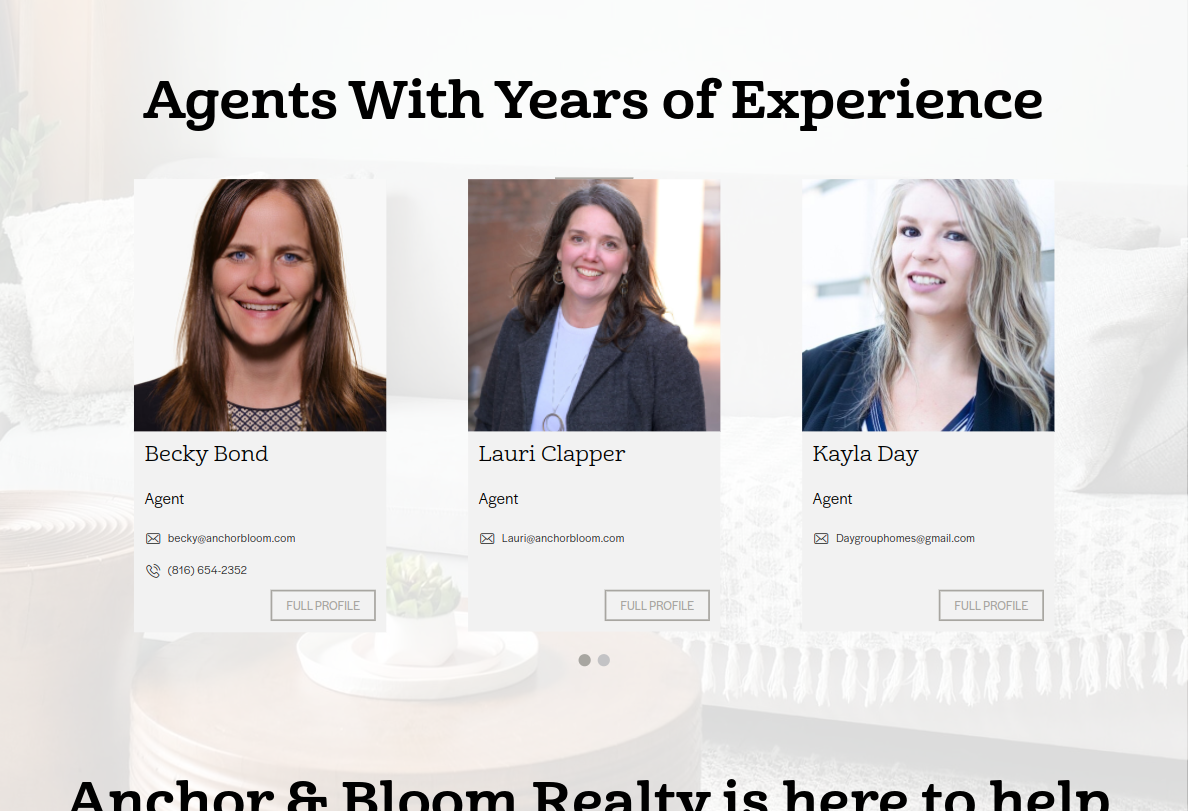 Our Agent Carousel is one of our newest IDXAddons for IDX Broker Office Accounts. You can add as many carousels as you like for free with our tool.
If you have community pages, with this addon you can show your agents filtered by city, state, or zip using the built-in filter.
Unlike the Roster page, you can have insert Social Media links for each realtor with our tool.
Your agents will get the spotlight they deserve
Add a carousel to any page you want and give more credibility to your website by showing who your team is.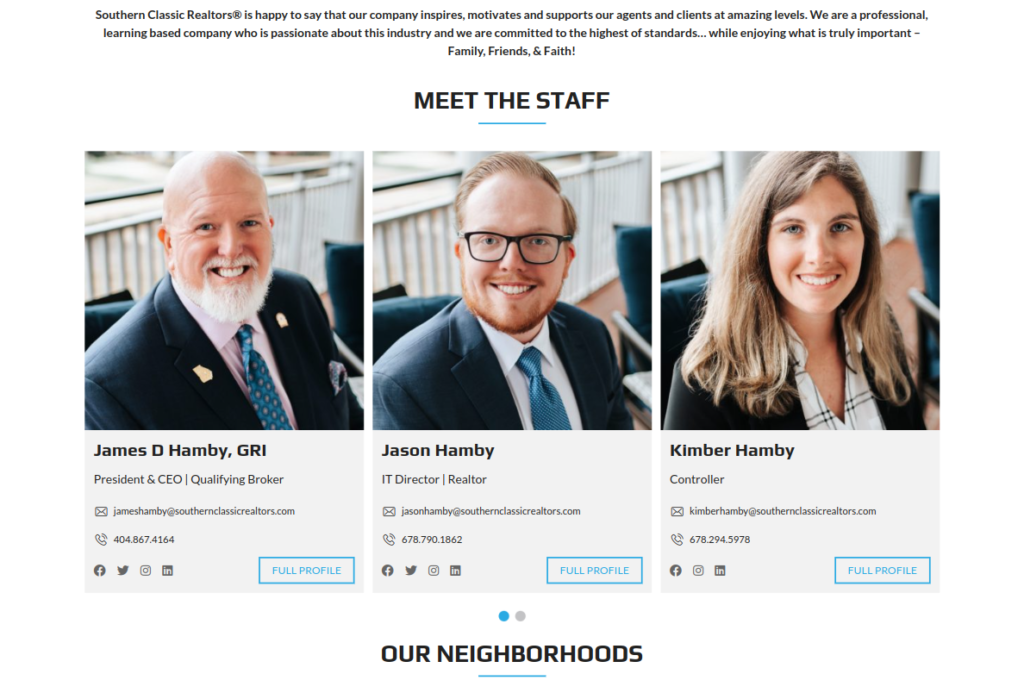 See other real estate websitesUsing this IDXAddon
Take a look at these clients' websites and see how our IDXAddons can make your website stand out, without you having to spend too much time working.
IDXAddons for IDX Brokerwill boost your sales
To improve the integration with IDX Broker services and your website, we created the IDX Addons. Some of our IDXAddons have PRO versions, but almost all are free for all our clients.