Real Estate Website of the Week WOW! #1 – TheJills.com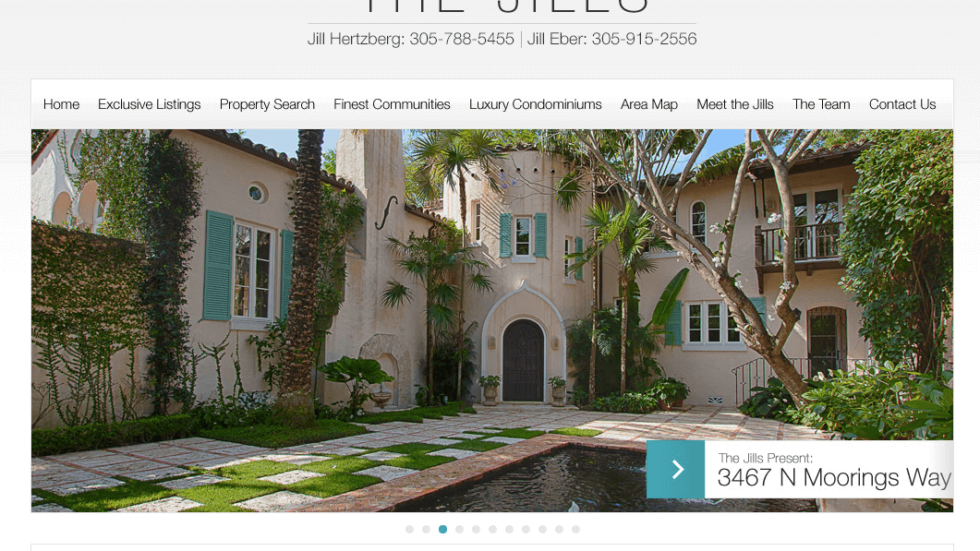 Website: TheJills.com
Agents: Jill Hertzberg & Jill Eber
Location: Miami Beach Florida
 Niche: Miami Luxury Real Estate
Time to Develop: 80 business days*
Cost to Develop: $10,000 – $20,000*
Favorite Features: Clean Design, Community Pages, Property Results Pages, Photography, Newsletter
For the first Real Estate WOW (Website Of the Week) website, I present to you, TheJills.com

I have always loved the clean design of the site.  From the crisp clean fonts to the white-on-white layout, you are presented with a pleasing, luxurious experience from the very beginning.
The small aqua details are subtle, yet provide great accents that draw visitors' eyes to just the right spot.
The photography on any real estate website is important, but TheJills.com has just refused to display any image on their site that isn't showing a home or property in a magnificent light.
The slider images are all professionally taken, which make the homes and condominiums look fabulous. There is a great "lifestyle" value to the whole site and each photo.
Searching for real estate is a key part of any site.  TheJills.com has two different property searches:
TheJills.com has really taken that MLS search or property search to the next level.  With great styling, the attention of the visitors is focused on properties.
 They have curated the communities that they want to show and use a tool like the AgentPress plugin for displaying those properties.
Visitors select the community first, then the property by bedrooms.  Price becomes an afterthought in these home searches.  Note the word "luxury" in the sidebar searches for "Luxury Communities" and "Luxury Condominiums".
The standard IDX Broker type of search is accessed by using the Quick Search widget. This search tool lets you reach almost every property available to the Miami area MLS.
The search tools show the bottom of the TheJills.com to be $300,000.  This helps them focus on just the properties they want to sell.
Another great part of this real estate  website is the "Finest Community" pages.
They have identified 55 luxury communities in their market.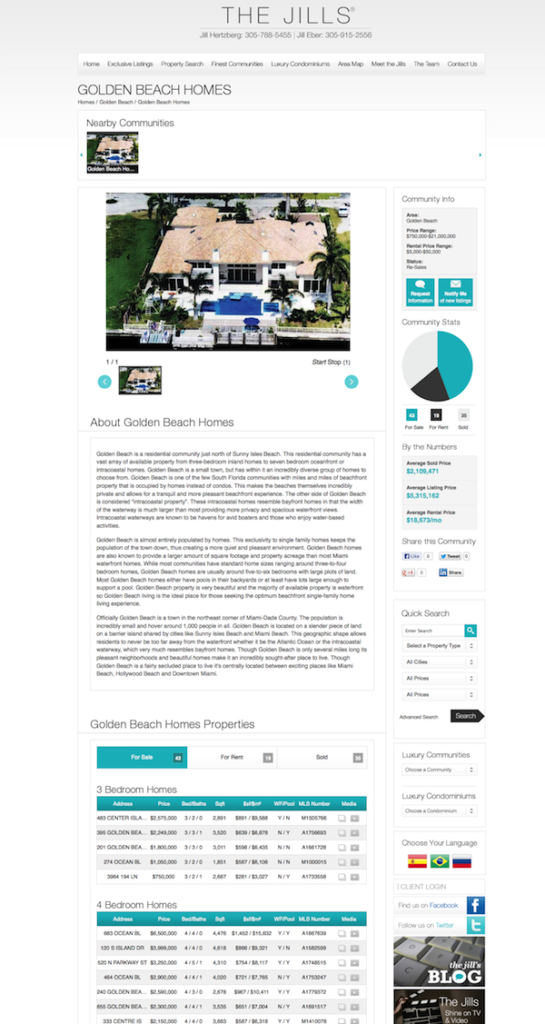 There is a great write up about each community that provides visitors with information and provides some good search engine food for better SEO.
Below the descriptions are a list of selected current listings and sold properties.  These sold listings help website visitors see at a glance what the market is like.
Since we are IDX Broker people, I love some great property search results pages and property details pages. These pages are so important to creating a great real estate website.
The use of Shaquille O'Neal and other social reinforcers on the home page is a great way to market lifestyle through real estate.
The display of national media outlets and other quickly recognizable logos, helps visitors feel secure that TheJills.com is going to care for them.
The last feature on this website, is not on the website, but is the newsletter.  I get an email every week with an invitation to an open house, or a price reduction.
The design of the newsletters reflects the same clean, beautiful, and luxurious feel of the website.  The newsletters help remind me that when it is time for luxury real estate in Miami, TheJills.com is there waiting in the wings.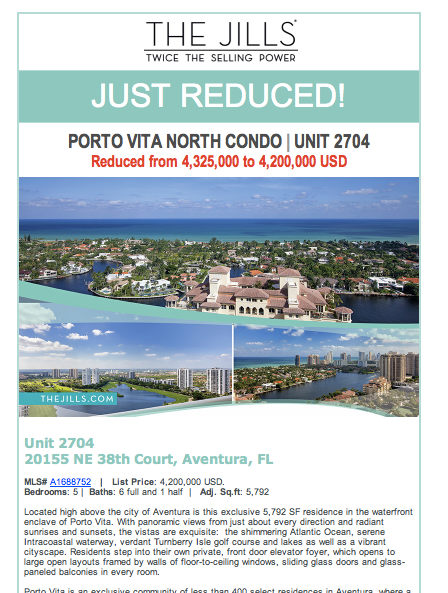 The site clearly states "Luxury Real Estate".   One of the biggest issues with real estate websites is defining a niche and sticking to it.
I am sure that the TheJills.com has had opportunities to display luxury homes in Fort Lauderdale, Naples or Sarasota.  They don't.  They only do luxury residential in Miami area.
TheJills.com has devoted time and resources to creating a great web presence through a great real estate website.
They know that it takes a team to develop, write content, and provide delightful images that keep visitors enthralled.
Contact us today to begin development on your real estate website.
---
Real Estate Website of the Week is our way of showcasing and reviewing some of the really great real estate websites.
We want to show our visitors and clients what can be done with a great real estate website.
These are not your standard cheap and easy real estate WordPress sites, but a project that has a lot of planning, thought, design, IDX Broker goodness, and just an all-around great look.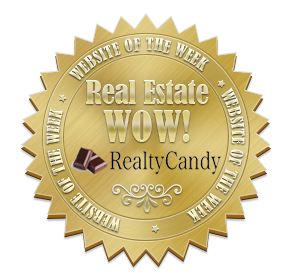 We have put price ranges on these websites to give you an idea of what it takes to do a project like this. Some include great professional photography, design work, or even many hours of styling and customizations.
Most of them also have great content. It takes a lot of time and unless you are a real estate writer, you need a budget to get good real estate content that is interesting and original for your site.
If you have a site, or have run into one that you think we should showcase or review, shoot us an email using the contact information in our footer.
* Disclaimer & Legalese: RealtyCandy.com is not affiliated with, nor has it been authorized, sponsored, or otherwise approved by TheJills.com.