New PureIDX free website design – vote for $100 gift card winner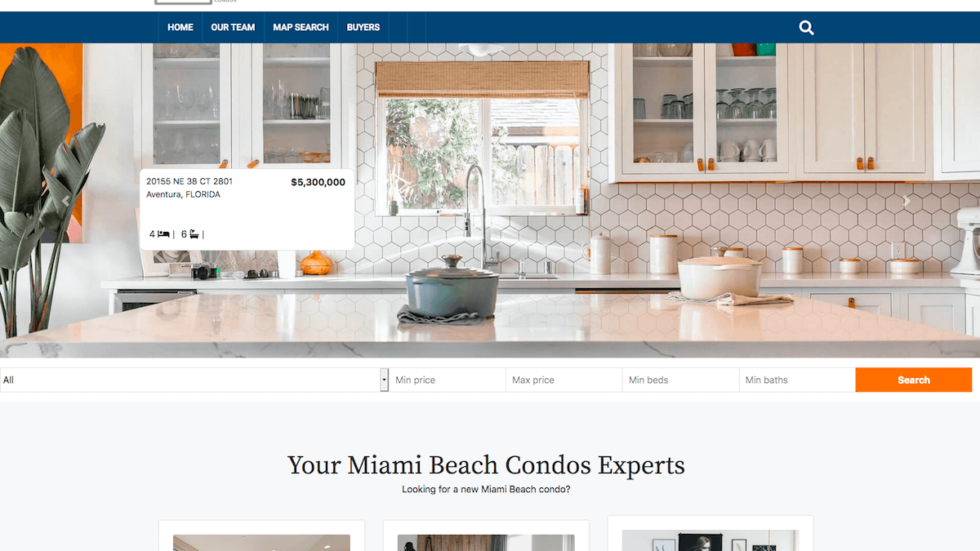 We offered a contest in July for our clients to make a free PureIDX website and enter for an opportunity to win a $100 Amazon gift card.
We only had a couple of clients who felt comfortable putting their sites in the competition.
Go to https://www.facebook.com/realtycandy/ and "LIKE" the Chandler Arizona site or the Sun N Lake site.
The one that gets the most "LIKES" by August 15th wins the $100 Amazon Gift Card. Go like the one you like best.
New PureIDX 2 Design
We are so excited about these new JAMstack sites, that we call PureIDX.
They bring the newest technology together in a great way for IDX Broker users.
You get a really fast website that you can easily customize.
This is a website that gives you a great layout to put in community, school, subdivision, or city pages.
We have also added some better functionality for showing agents on PureIDX 2. You can see where you can load the image for each agent, and their bio right on the home page.

PureIDX is like using a laptop instead of a desktop computer
We often have clients ask us about the differences between PureIDX and WordPress sites. Or "how is PureIDX different from WIX, Squarespace, or Weebly?".
I think of WordPress sites like using a desktop computer. You have all of the accessories and options available that you can imagine.
PureIDX is more like a laptop. It doesn't have all of the configurable options and you can't connect as many accessories, but it works perfectly for most people.
Most of our clients don't really want to be burdened with the updates, security issues, hosting, and all of the load that comes with a WordPress website.
You can do all of the customizations and changes you want right on your PureIDX site.
You want something that is fast and easy to set up and has no maintenance issues for you to take care of. You want to sell real estate not build and take care of WordPress websites.
That is the real beauty of PureIDX. You can download a copy of your site any time you want and it takes about 5 seconds. You can keep about 100,000 copies of your site on a small hard drive. So if you download the site once a week or once a month, you will never get too many files.
It is fast and easy to change anything on the site.
How are PureIDX sites so cheap?
One of the questions we get asked a lot is how can we give all of our Premium IDX Template Designs, our software tools at IDXAddons.com, and our PureIDX sites.
The reason PureIDX sites are so cheap for our clients is because of two things:
IDX Broker gives us "credit" for providing our clients with tech support and free software.
PureIDX sites run so much faster and lighter on a server that our cost is MUCH lower than hosting a WordPress website.
When we say that PureIDX sites are cheap, we mean it. FREE setup. $99/year for hosting.
We know that when you use PureIDX, you will love it as much as we do.

How long will it take me to set up a PureIDX site?
It takes about 1-2 hours to set up your PureIDX website. Here is a time breakdown:
Gather all of the images and load them to your Imgur.com or Cloudinary.com website ~ 30 minutes
Write all of the content on the home page to update the text ~ 30 minutes
Add 3-10 pages of Saved Links on IDX Broker ~ 30 minutes
You may be able to do it faster, it may take you a little while longer. You can see at https://realtycandy.com/pureidx a YouTube video showing how we built a PureIDX site to finish in under 53 minutes.
That includes the IDX Broker setup.
How hard is it to set up IDX Broker to my PureIDX website?
That is really one of the beauties of PureIDX. It is built from the ground up to work seamlessly with IDX Broker. You can use the home page as your IDX wrapper.
It only takes about 4 minutes to do a basic IDX setup on a PureIDX site.
You can get your Omnisearch tool from IDXAddons.com and set that into your site.
You set your home page as your dynamic page wrapper
You select the Premium IDX Template Design that you like the most for your details, results, roster, and map search pages.
You are ready to start using IDX Broker
Can I hire RealtyCandy or someone else to build or change my PureIDX site?
We want to make PureIDX sites so easy to use that you can just do everything on your own. But, there are times when you are too busy and you want someone else to do it for you.
You can bring your own developer or you can hire us to do customizations for you.
You can see how we do customizations at https://realtycandy.com/customizations. Our pricing is on that page so you can get a clear idea of costs for custom work.
Houses Details Template with PureIDX 2
One of the great benefits of PureIDX 2 is that we have built-in style rules for the IDX Broker carousel widgets that are loaded on the home page. You can load the widget from any IDX Broker widget and our software will style it to look great.
We have also recently released our Houses Details Template. We built the Houses Details template with the idea that it would work great with this new PureIDX 2 design we have.
So you can hop on your PureIDX 2 site and then set the Houses template in IDX Broker in about 5 minutes and you have an attractive and good-looking website that is ready to go.
Get your PureIDX 2 site today by going to IDXAddons.com.
If you are not a RealtyCandy IDX Broker client yet. Contact us or hop on our chat to see how you can get all the good stuff, for FREE!