Real Estate WordPress IDX Website Agent Smart Site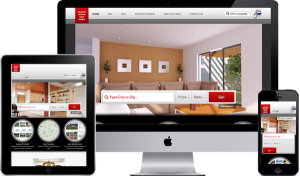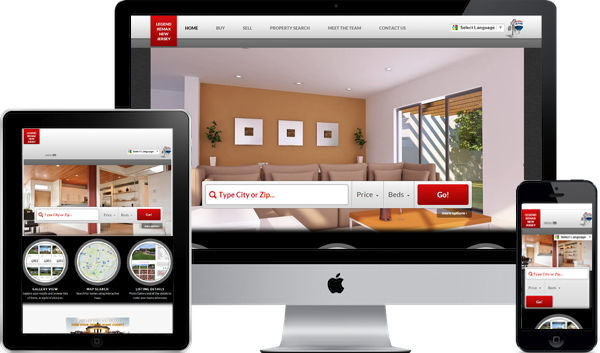 We have some great new real estate WordPress sites for our agents, teams, and offices.  Agent Smart Sites.
You sell real estate.  We take care of your website.
Premium Real Estate WordPress
We have a lot of clients who need a premium WordPress and real estate website solution.  They are looking for the following:
Mobile Responsive
WordPress
IDX Broker
Fast Hosting
Daily Backups
Automatic Updates
TXT alerts for IDX Broker
Custom IDX Broker and Real Estate Plugins
Easy and Fast site setup and customizations
(See the video at the bottom of the page)
WordPress for Real Estate
Our Smart Sites are real estate WordPress IDX sites optimized to be Mobile Responsive.  This allows you all the customizations and tools that you love from WordPress.  You also get a mobile responsive website that is like a mobile app on your clients phones, tablets, laptops, and desktops.
You can choose from any of our designs or we can migrate your existing site to our servers.
IDX Broker for all of your MLS listings
We have been "Developer Partners" with IDX Broker for years and we love their product.  We believe that they have one of the very best IDX solutions on the market.  Our clients have all of the listings from the entire MLS on their website, and they can make widgets, saved searches and other tools to highlight properties in their market area.
We include the setup of IDX Broker to your site at no additional charge.
Fast hosting at WPEngine and cloud hosting
WPEngine provides an incredible solution for WordPress hosting.  We love their product.  As the "Mercedes" of WordPress hosting, you get security scans, daily backups, auto updates, fast hosting and many other tools.  Some of our clients have us host their site on our cloud hosting solution too.  This is run on SSD fast servers.  Choose the option that fits your needs.
Here are some differences for a couple of different clients.  Your results may vary.
[one_half]Before


[/one_half][one_half_last]After


[/one_half_last]
Daily backups
Backups?  Did I need a backup? Oops, that is a question you don't want to ask after a catastrophe on your website.  We make daily backups of all of our Smart Sites.  Our clients have the peace of mind that if something ugly does happen, we have a way to fix it.
Automatic updates
Security updates and feature updates happen almost every day on a typical real estate WordPress IDX site.  With all the themes and plugins that most clients have, there is a need to login on a regular basis and keep abreast of all the changes.  Our new Smart Sites provide automatic updates  for your site.
IDX Broker TXT alerts
We have developed a great TXT alert tool to send you a SMS or text message on your cell phone when a new lead signs-up on your IDX Broker site.  You can see what property they have saved or review their search and call them or TXT them within seconds.
Time is of the essence with these new leads and we want you to be able to have that time in your favor.
Custom WordPress and IDX Broker plugins
We want our clients to have access to all the best tools for WordPress and IDX Broker.  That is why we have developed a series of custom plugins.  You can see more about them at https://realtycandy.com/plugins.
We are developing one or two new plugins each month.
Some of these include:
WordPress and IDX Broker Communities pages
Convert IDX Broker listings to WordPress pages with the click of a button
Custom search tools to add to your site
Easy IDX Broker widgets in your site and sidebars
and more…
Easy and fast WordPress site setup and customizations
When it is time to setup your new site or change your site, you want to be able to do it quickly.  We have created some custom options tools so you can get your site setup in a few hours and make changes on it as you need to in the future.
All of these sites come with our 30 day money back guarantee.

Signup today for your new site!