Mobile Friendly Real Estate Website – what are users looking for?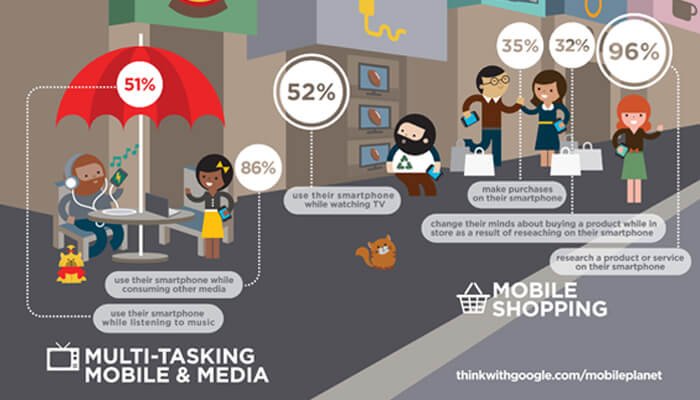 Mobile Friendly Real Estate Website: Can't survive without one!

Big problem, big opportunity
With approximately 75% of the users indicating a preference for mobile friendly real estate websites, some 96% of them have come across real estate sites that were definitely not designed to be accessed from mobile devices. This of course spells big problems and big opportunities for real estate agents seeking to attract mobile clients.
Leads are turned into customers with mobile friendly real estate websites
The easiest way to reach mobile clients is with a mobile friendly real estate website. With an IDX Broker Integrated website, you can sure that your clients would be offered an unforgettable mobile experience thereby increasing the chances of them making a purchase.
74% of the visitors to a mobile friendly real estate website have indicated that it is highly probable that they will return to that site in the future.
Some 67% of visitors stated that when they visit mobile friendly real estate websites there is a great chance that they will utilize the sites services to make a purchase.
You assist the competition by not having a mobile friendly real estate website
As more and more users are looking for the mobile friendly real estate website that works for them, more emphasis is placed on the importance of a great mobile site experience. With the help of RealtyCandy and IDX Broker, you can ensure that you will benefit over your competitors site that fails to reach the high level of yours.
Some 61% of users have said that if they are unable to easily and quickly find the information that they are looking for, they quickly go onto another site.
If dissatisfied with the information found on one site, 79% have said that they would still check another mobile site.
It is found that approximately 50% of the mobile users have said that they will use a real estate website less often if it is not mobile friendly.
Your reputation can be hurt if you don't have a mobile friendly real estate website
More than just a sale can be lost with a bad mobile real estate website experience. It can actually tarnish your reputation because it frustrates users to the point where it then tarnishes your business name.
Almost 50% of mobile device users have said that non-mobile friendly real estate websites leave them very frustrated and annoyed.
36% find that visiting such sites are a complete waste of their time
While 52% have given a bad mobile website experience as the reason for not engaging a real estate agent.
Just under half of the smartphone users have indicated that they feel unimportant to an agent when they are unable to access their property listings from their device.
What do we get from this?
We have already surmised that mobile friendly real estate websites are preferred by mobile device users. What's more interesting however, is glaring reminder of how strongly a user's mobile site experience can influence their opinion of a real estate agent. At RealtyCandy, we understand the importance of having an exceptional mobile real estate website. It is for more than just creating leads, but for building a strong name and brand for yourself in the real estate market and by making your mobile friendly real estate website do the work for you.
About IDX Broker Platinum and RealtyCandy.com – The source for your mobile friendly real estate website
RealtyCandy, specializes in IDX Broker Platinum integration to AgentPress real estate websites. As a developer partner of IDX Broker, RealtyCandy can help you with everything from a standard install to creating custom CSS, Landing and Showcase pages, Widgets and Slideshows. Another major solution is that it has the ability to help you leverage the IDX Broker Platinum Mobile App from IDX Broker "Classic" and the new HTML5 mobile ready IDX for iPad and tablets. For more information on the services and solutions provided by RealtyCandy, please visit RealtyCandy.com.
You can signup for IDX Broker Platinum for your real estate website by clicking here.