Maxima Map Search for IDX Broker – Video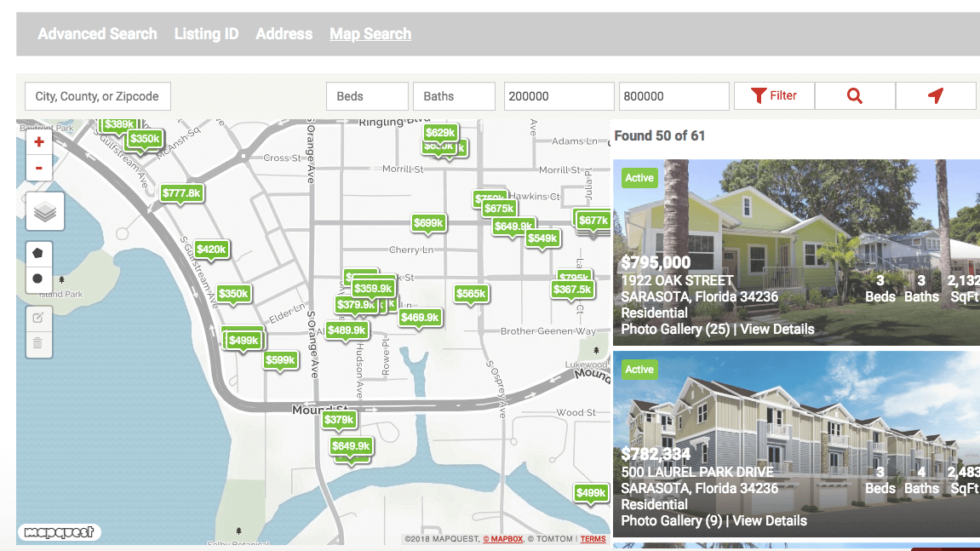 With our new Maxima Map Search for IDX Broker, your clients will get the great map search functionality that was only available on big portal sites like Zillow, Trulia, Redfin, and Realtor.com.
We are making this available to all our IDX Broker clients for free during this month.
Is this really the best map search for IDX Broker?
We had a few clients like Yanai and others who wanted the best map search available. We listened to them and worked hard on these new templates that we got from IDX Broker.
With this map search you can quickly find properties in the areas you are looking for.
When you move the map the properties update as you move.  This gives the smoothest map experience we have seen on IDX Broker.
You can update the data on the map search with bedrooms, bathrooms, and other search criteria that can be used to limit results and get right to the properties that you want to see.
What about the IDX Broker Platinum map features?
If you use IDX Broker Platinum, you will get several upgraded map features that really help you get the most out of your IDX.  With the map tools on Platinum, you can draw a circle or use the included polygon search to get even more power from your Maxima Map Search.
When you use IDX Broker Platinum instead of the IDX Broker Lite, you will get some great map features.
Custom Templates
IDX Broker recently made custom templates for IDX pages for their "Developer Partners" like RealtyCandy.
These templates are exclusive to our clients, and IDX Broker doesn't use our code to share with their other clients.  This allows us to invest the time and resources to create something that is stunning, different, and provides incredible value to our IDX Broker clients.
Benefits of the Maxima Map for IDX Broker
Prices on the map
Quick search and zoom to cities
Search bar at the top of the map
Quick Click for info on the properties
Looks like the best portal map searches
Clients return to use your site to search because it is so nice and easy to use
Get the best Map Search for IDX Broker in less than 2 minutes
If you don't use RealtyCandy as your IDX developer, you can change that for free by contacting us here.
If you are already a RealtyCandy IDX Broker client you can just change the settings on your map preferences. Just visit this page: https://middleware.idxbroker.com/mgmt/preferences.php#map  Change the settings to look like the image above.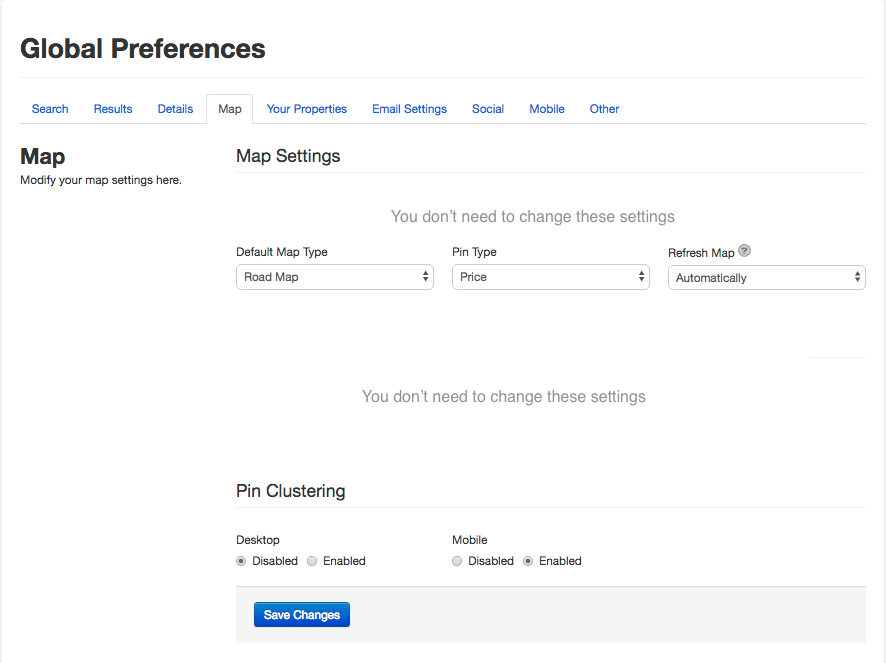 Then go to minute 3:00 on this video to see how to do the second part of the setup:
If you would like us to set it up for you, just visit our
Contact Us
page and put on the form there that you want us to activate the Maxima Map Search for IDX Broker for you.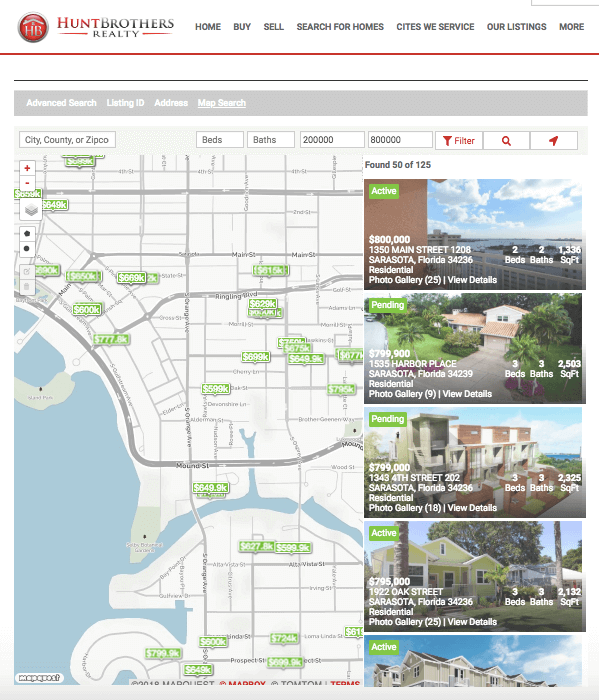 Maxima Map Search for Free
We are doing a really fun special this month.  All our RealtyCandy IDX Broker clients will be able to activate the Maxima Map Search and use it for free as long as we have it.
It is our way of saying "Thank you" to our clients for working with us.
Get your Maxima Map Search setup today and send us a link on Facebook at https://www.facebook.com/realtycandy/
Check out the live demo of the best map search for IDX Broker
Here is a client site that we setup as a demo so you can see it.
Please be mindful that this is a live site: https://webbandcompanyrealty.idxbroker.com/idx/map/mapsearch