Blog » Success Stories » IDX solution simplifies Arkansas online real estate search on the website of Andy Tiner
IDX solution simplifies Arkansas online real estate search on the website of Andy Tiner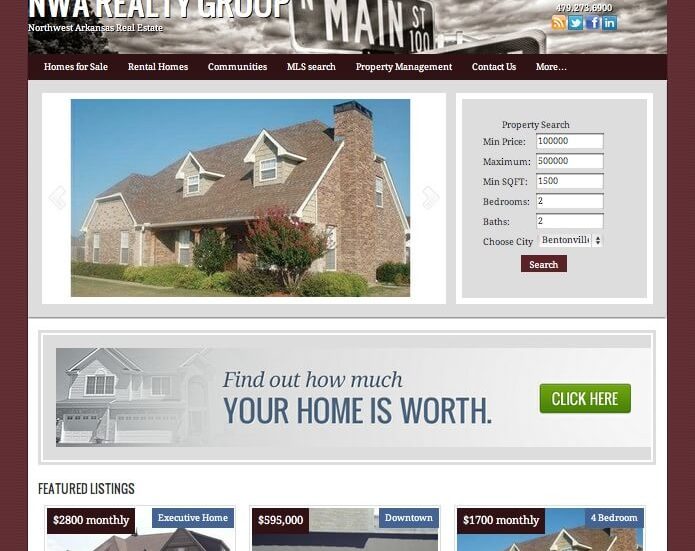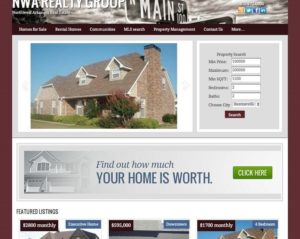 RealtyCandy.com and RealSocialPros. have supplied Andy Tiner with an innovative IDX solution, making his real estate website a great location to experience the online property search for Bentonville, Arkansas homes. Northwest Arkansas Regional MLS (ARMLS) listings are seamlessly integrated onto Tiner's website, giving his clients a comprehensive database of property listings to search through.
Five dynamic search functions, including the basic, advanced, map, address and listing ID, all work in different ways to scan the ARMLS database and retrieve only the most relevant and well-matched properties for each home seeker and their particular needs. Additional IDX solutions and features, including the mortgage calculator and virtual tour option, are also at the disposal of any home seeker searching on the website Tiner hosts.
Tiner not only gains tools to simplify the online real estate market for his clients, but with his adoption of IDX Broker software, he also gains access to numerous tools that make managing his professional website simple and efficient. A client lead generation system works for Tiner to gather potential clients and help him grow his business, while simultaneously updating him via his administrative page about changes and price fluctuations in ARMLS listings. With the addition of the innovative IDX application for the iPhone and iPad, managing an online real estate solution has never been so easy or accessible for Tiner. With so many amazing tools, it is no wonder that Tiner has chosen IDX Broker and RealtyCandy to integrate a unique online property search onto his professional real estate website.
About Andy Tiner
Andy Tiner is a real estate owner/broker with NWA Realty Group, Realtors of Bentonville, Arkansas.
About Realty Candy.
Based in Santa Clara UT, Realty Candy. is nationally known as a leading provider of real estate search applications and the ultimate real estate websites. Realty Candy has access to over $1 trillion worth of active listings data from over 500 individual Multiple Listings Services (MLS). Realty Candy . provides integrated IDX software, customizable listing search utilities and lead management tools for real estate based websites (IDX Broker ). Realty Candy also provides quick integration with the most popular real estate wordpress templates like AgentPress and Elegant Estate. In addition to the primary web-based software, Realty Candy also provides an integrated WordPress widget for use in WordPress based blogs and websites (IDX Broker WordPress Plugin ) as well as a dedicated mobile application available for the iPhone and iPad (myAgent IDX ), and now the new IDX broker Platinum. The entire suite of real estate software available through Realty Candy is easy to manage and maintain and helps real estate professionals display real estate data from their multiple listing service (MLS) regardless of their technical ability. For more information on all the services provided by Realty Candy, please visit www.realtycandy.com .