IDX Broker Platinum Demo Pages – Signup Form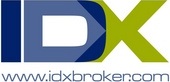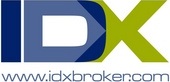 IDX Broker Platinum has been released!
We have a simple demo up and running. I still have some work to do on the CSS to make the images and pricing show up correctly.
IDX Broker Platinum search results page
IDX Broker Platinum single property page
The sweet thing about IDX broker Platinum is that it is mobile responsive. When I loaded the demo pages on my iPad or my iPhone, they look great.
The search tools are great. So when your buyer or seller clients are doing searches to check the market, they will have a very professional experience on your real estate site.
The most important reason or the best reason to have IDX is because it keeps your clients engaged on your real estate website. Then when they are ready to do business, they are more likely to contact the agent whose site they have been using as a search tool.
We have a great setup AND install special for IDX broker. You don't need a fancy coupon code or anything. For just $99 we will take care of all the setup for you. We will shoot the paperwork to you, your broker, and your MLS to get you setup quickly.
We will also include the SEO optimizations for your site to help get more Google page ranking for your real estate website. We will also setup a custom subdomain for the search for you.
We will also create 5 "landing pages" for your IDX. These pages are neighborhoods, subdivisions, or price ranges that are critical to your real estate business. We will also create a "showcase" page for you with a slideshow and photos of the properties you want.
Of course we will make the IDX feed match your website like we did at NWARealtyGroup.com, with their AgentPress install.
All of this in your setup package for just $99.
Just go to IDX.RealSocialPros.com and get signed up today.  We will have IDX on your site within a few days.