How WIX and IDX Broker Bring Joy to Salt Lake City Clients
Sold By An Angel Real Estate is a boutique real estate firm in Salt Lake City. As their name suggests, they are a team of high-caliber professionals committed to treating every client's home as if it were their own.
Wouldn't we all love to have a real estate angel in our life? They've worked predominately by referral for over 22 years due to the first-class experience they provide their clients.
With every home that these angels sell, a portion of the profit goes to two charities. The first, KidsEat! Foundation, provides backpacks filled with food for local children who go without meals on weekends and holidays. The second, YWCA Candy Cane Lane program, provides a winter holiday shopping experience for the women and families staying at the YWCA.
From the moment you land on their website, you can't help but feel at ease with the clean, sharp background and vibrant colors. They make navigating a breeze with realtor and contact information easily accessible under their featured listings.
If you're looking to learn more about the value of your property, availability of other properties, or about the company itself, the ribbon of options at the top makes your own investigation as simple as one or two clicks.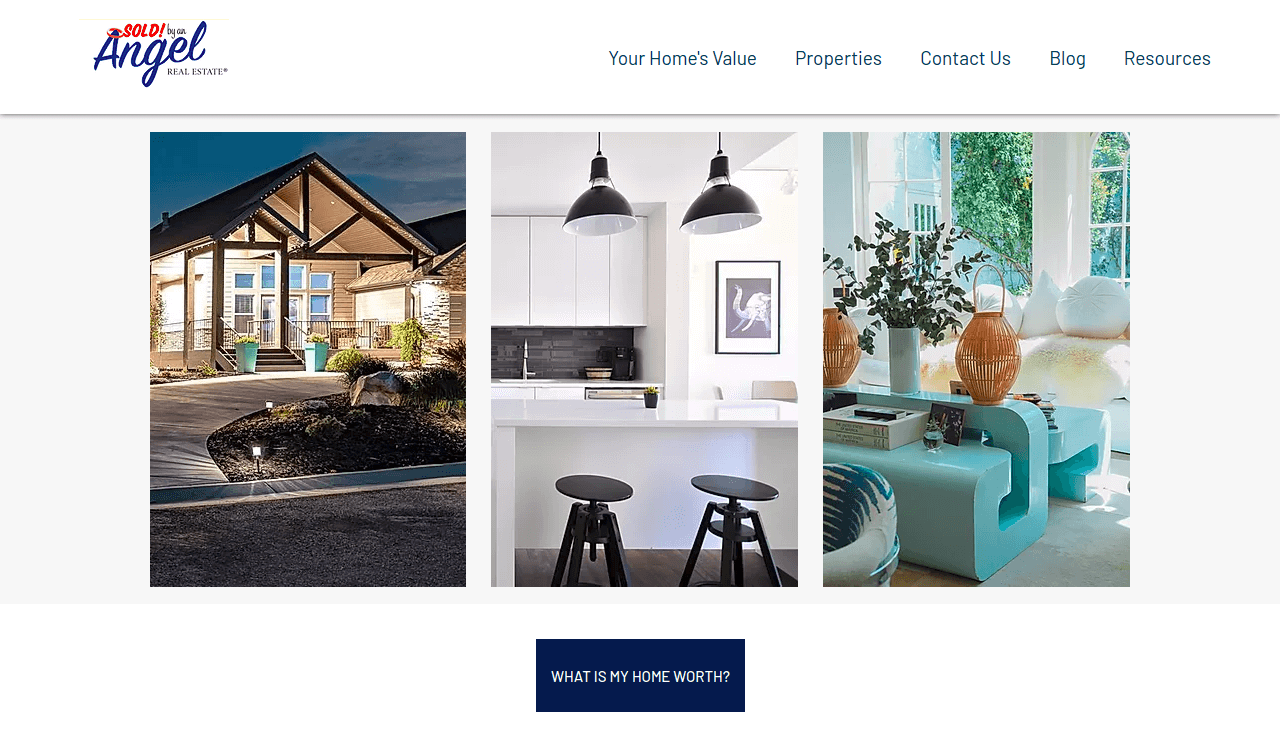 When Jessica contacted us about setting up IDX Broker on their WIX site, we knew all we had to do was connect IDX to her site. If a site is already built, we can setup IDX Broker in 2 or 3 business days.
How is IDX Broker for WIX Beneficial?
You can rest assured that IDX Broker will match your style and branding guidelines. We know that the look and feel of your website is key. The added benefit of IDX Broker is that it makes navigating a more enjoyable experience for your clientele.
We find that most realtors want to provide a user experience that rivals big portals like Zillow and Realtor.com. We can help you get there.
What IDXaddons did you use?
If you visit Sold By An Angel, you might not be able to notice where we added on features - it's that seamless. The first feature you encounter is our Omnisearch tool on the homepage. When a site visitor inputs their search preferences, they quickly receive a results page abundant with listings in that area.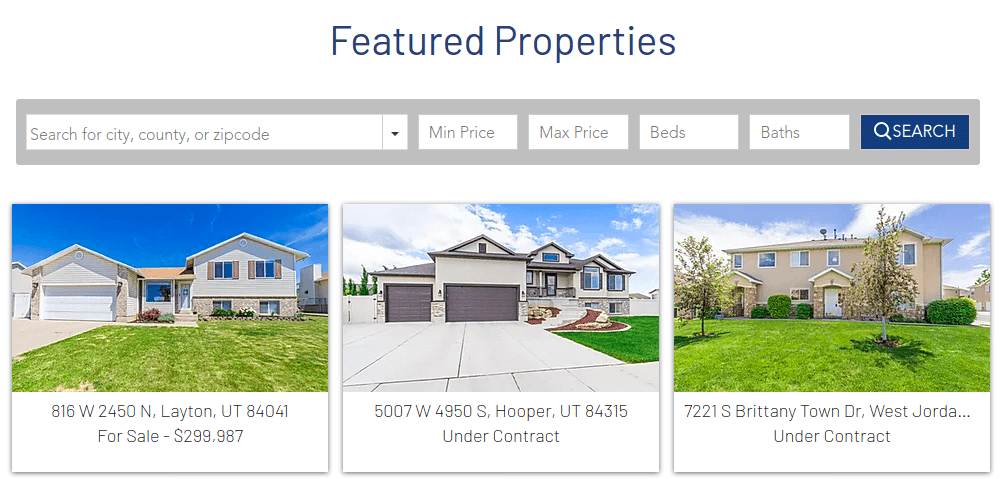 If you're looking for that Zillow or Realtor.com feel, you'll want our Maxima Map Search. This feature creates an incredibly smooth map experience. Users can easily update the data within the map by filtering bedrooms, bathrooms, and other criteria. You can feel confident that your clients will find what they're looking for.
However, some users require extensive filters. They can utilize the Advanced Search feature. This includes years built and remodeled, parking, pool, and square feet.. just to name a few.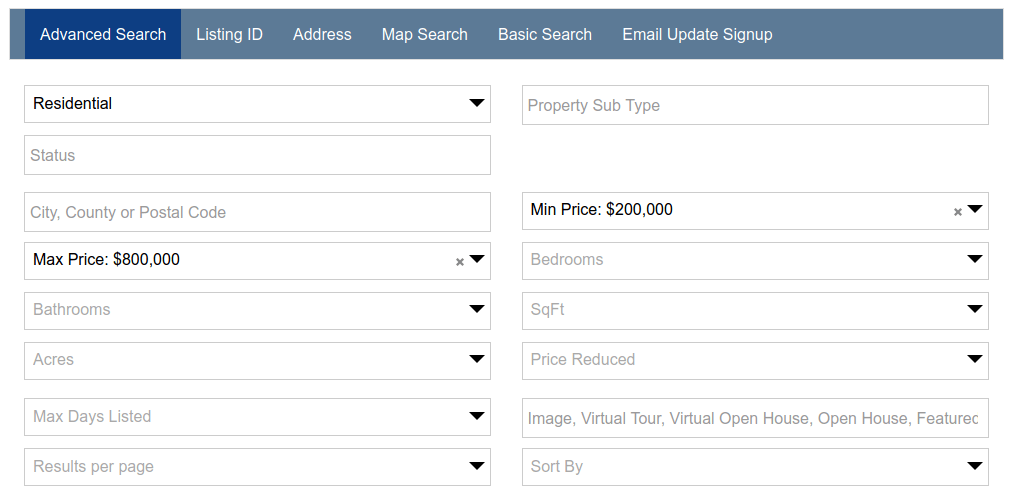 We also added the Results and Detailed Page. The results page is great for comparing location and prices. Once your client narrows down a property, they can click on it to open the detailed page view.
The details include not only general specifications but also a detailed overview, location information, and similar listings when available. These features make the search process easier for clients to find available listings that fit their needs.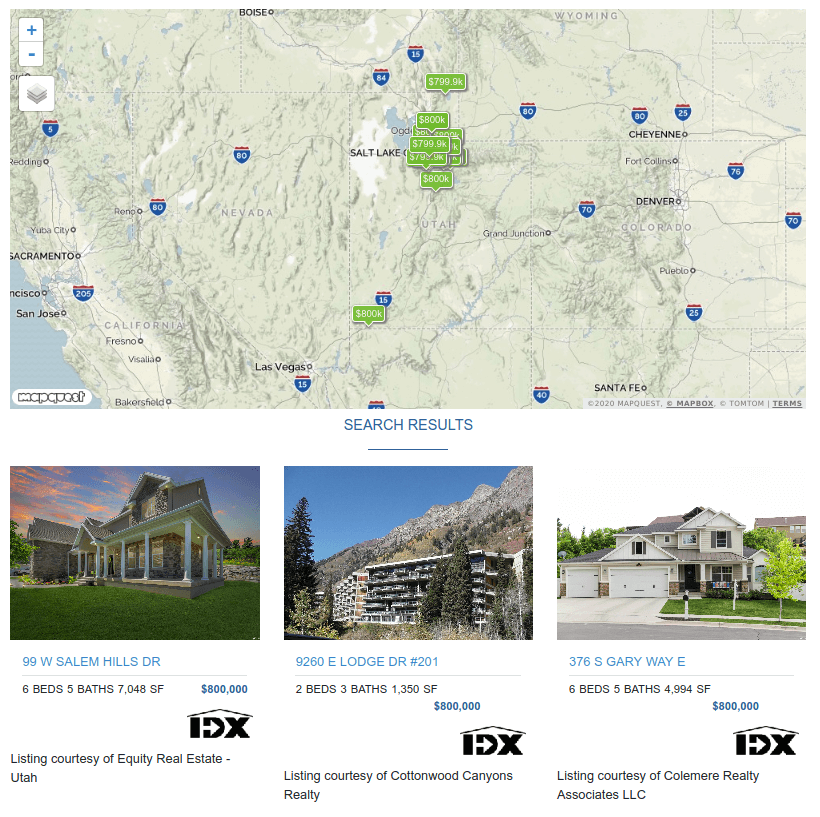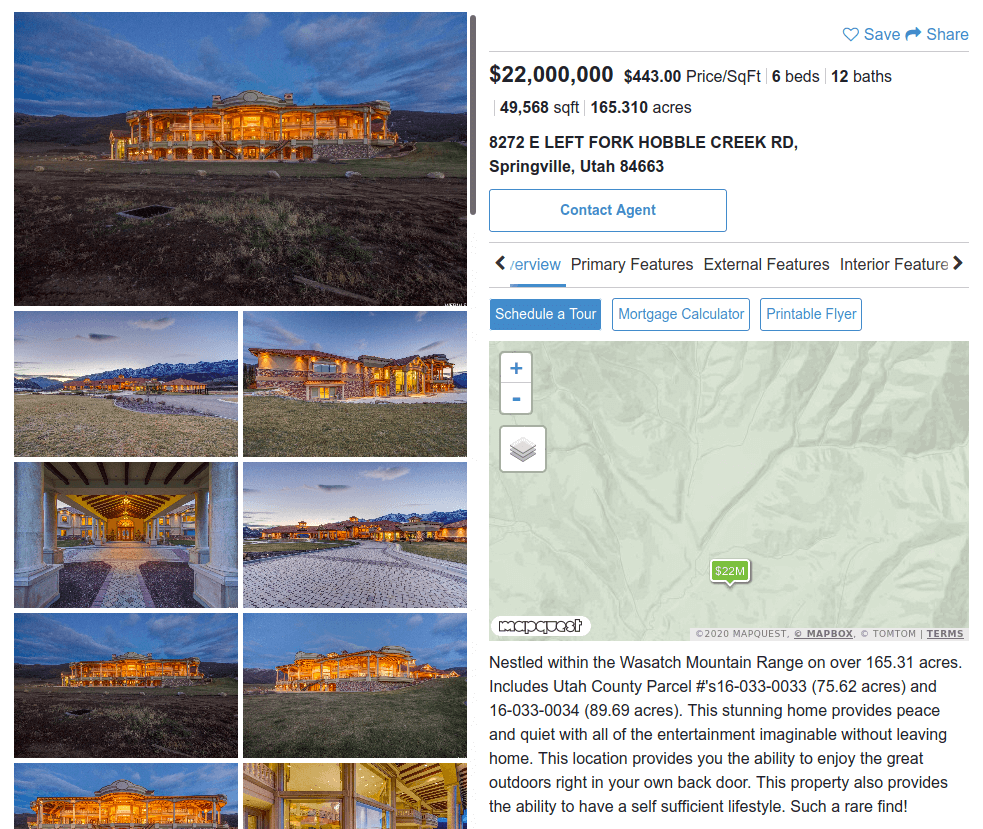 Similar to all of our clients, Sold By An Angel received access to all of our free templates and tools on IDXaddons.com. If you're interested in exploring these options and more, contact us any time at support@realtycandy.com.