How One DC Real Estate Firm Changes is Changing the Game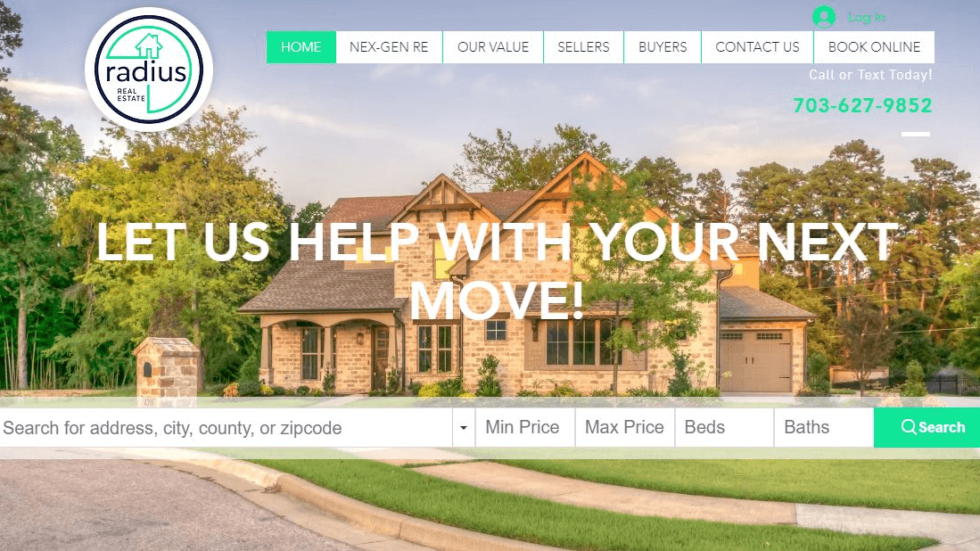 Radius Real Estate is backed by an all star team with over 30 years of experience in the Washington DC area.
What is the Radius difference? For sellers, compared to the average 6% listing price – Radius charges 1%. They also provide free valuations, professional photos of your property, and other marketing strategies to effortlessly sell your home.
To support buyers, they rebate 1% of the commission to help cover closing costs. Their experienced agents guide buyers every step of the way with integrity, professionalism, and industry knowledge.
Whether you buy or sell, they also donate $100 on your behalf to a charity of your choice. There's nothing better than excellent service that also creates a positive impact on the community.
How is IDX Broker for WIX Beneficial?
IDX Broker enhances the foundation of your website. We ensure that it does not change your style or branding parameters. We understand the importance of user experiences. IDX Broker makes navigating more enjoyable for your clients.
We find that most realtors want to provide a user experience that rivals big portals like Zillow and Realtor.com. We can help you get there.
What IDXaddons did you use?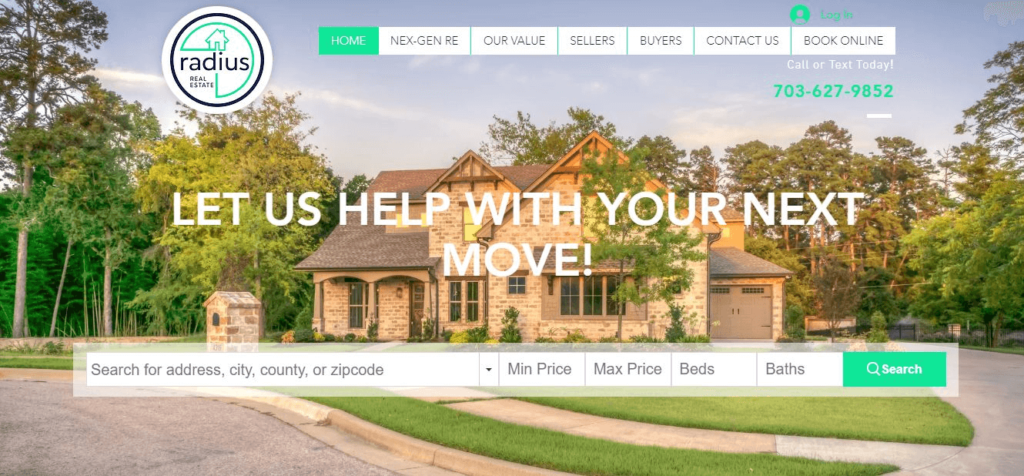 When you visit Radius Real Estate it's understandable if you feel immediately engaged. The first thing you see is the IDX Omnisearch tool. It seamlessly integrates into their site matching their white and mint green branding.
The Omnisearch tool allows visitors to easily input their search preferences to quickly receive a results page with ample listings in that area.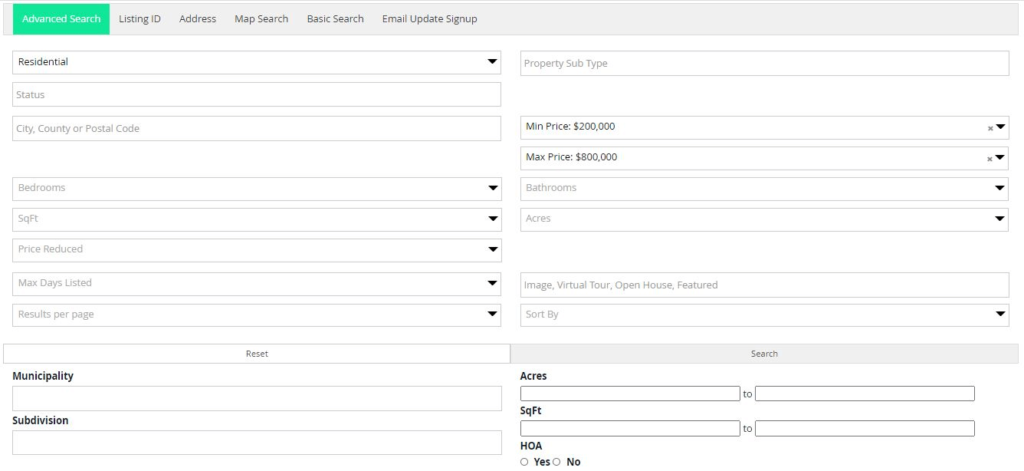 While Omnisearch allows a basic search, the Advanced Search tool allows users to dig even deeper. Perhaps they're looking for land or commercial properties instead of residential; the Advanced Search allows those parameters. It also includes an abundance of other categories.
There's also a tool to replicate the feel of Zillow. Our Maxima Map Search creates an incredibly smooth map experience.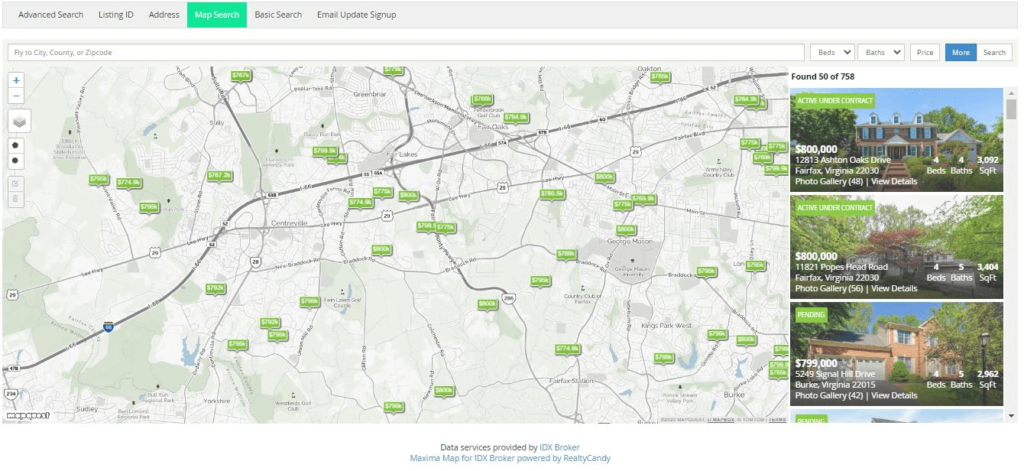 Users can easily update data within the map by filtering bedrooms, bathrooms, and other criteria. They can also draw boundaries for areas where they want to view listings.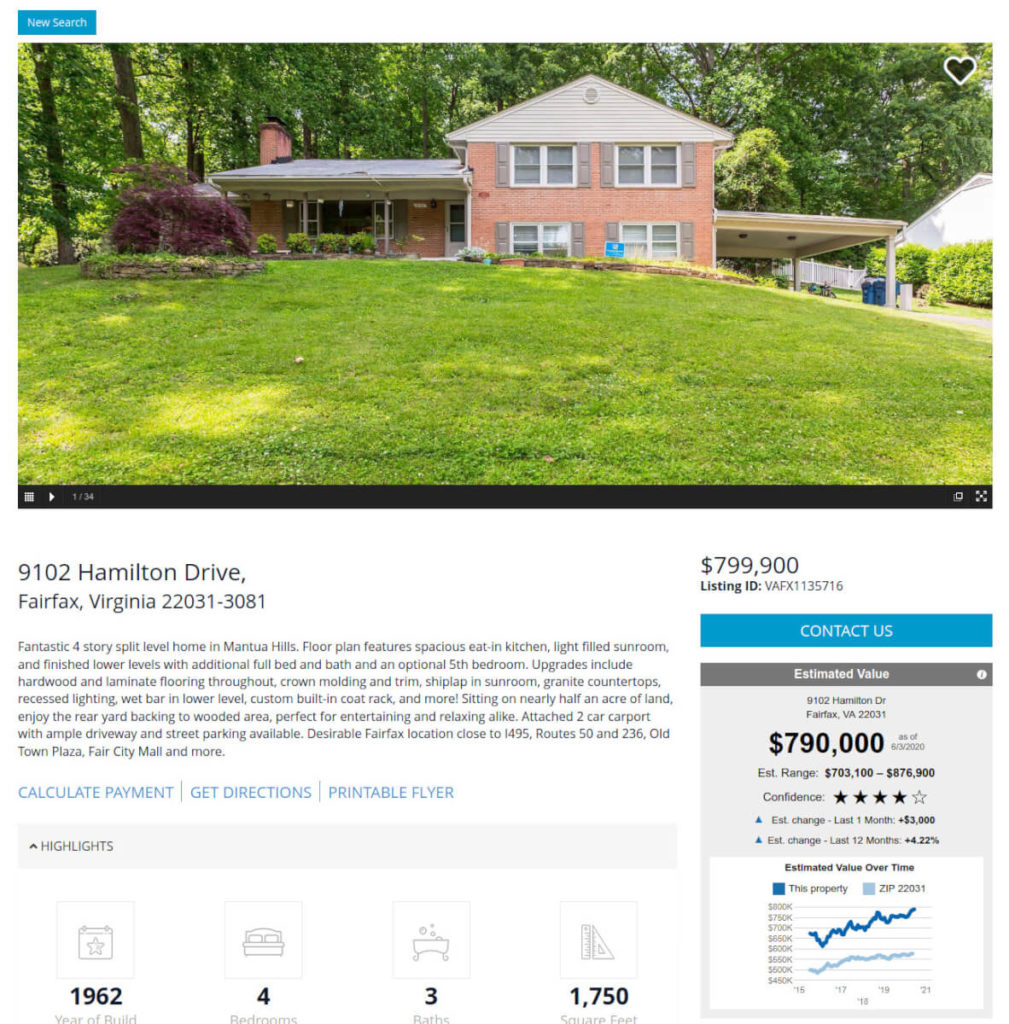 We also added the Detailed Page so users can learn more about the property. The details include an overview, location information, and a Property Value Widget. These features make the search process easier for clients to find listings that fit their needs.
Radius Real Estate's is to designed to save time, provide transaction transparency, and reduce burden on our clients. IDX Broker for WIX allows them to stay true to this mission.
Similar to all of our clients, Radius Real Estate received access to all of our free templates and tools on IDXaddons.com.
View our introduction video below.
How can IDX Broker enhance your website? If you're interested in exploring these options and more, contact us any time at support@realtycandy.com.