Boost Leads With Our SEO Links App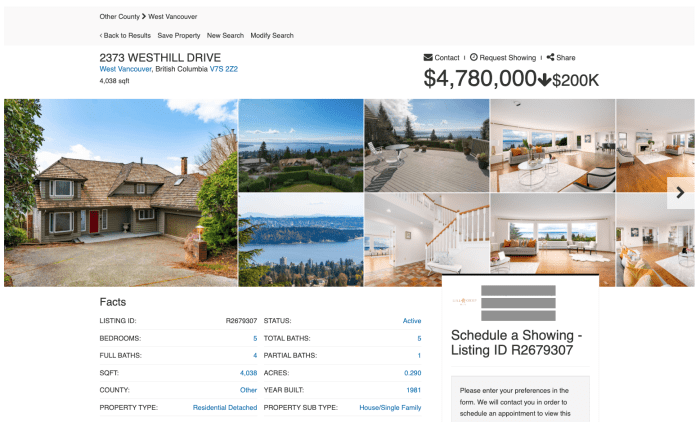 SEO (Search Engine Optimization) is the process to make your website more visible to search engines like Google. This process includes various strategies that are key to the success of any website. These also apply to real estate websites.
One of the fundamental strategies of SEO link building is called Internal Linking. It's been proven that this not only brings more traffic to a website, but also helps convert leads into buyers.
Leads are the most important aspect of any IDX site. So, if you're missing out on them, you're missing out on the future success of your business.

    Internal links are links from one page on your website to another page on your website. They are used to point your users to other content they might find interesting or useful on your site.
Internal links also allow search engines to find out what content on your site is related and most important for your users to see. The more SEO link building you do on each page, the more traffic Google will anticipate for your site.
These links signal to Google that your site answers a user's questions or needs. The links you choose should also indicate which pages have relationships with each other and contain relevant information.
How Does Our SEO Link Building Tool Benefit Your Site?
    To help our clients boost their SEO, our team here at RealtyCandy has recently launched the SEO Links App for SEO link building. You can find it in the IDXaddons dashboard:

    Our SEO Links app will dynamically add links to property keywords on your IDX Broker Detail pages. It allows your leads to click on the selected keyword and display more listings that match the selected word. 
This keeps leads on your site looking at properties longer. Meanwhile, you're increasing the chances they'll sign up to save properties, fill out your contact form, or contact you directly.
With this amazing SEO link building tool, your leads will be able to find more properties that fit their criteria automatically. You and your team can say goodbye to spending hours to manually create Saved Links for any relevant criteria you think leads might want to see.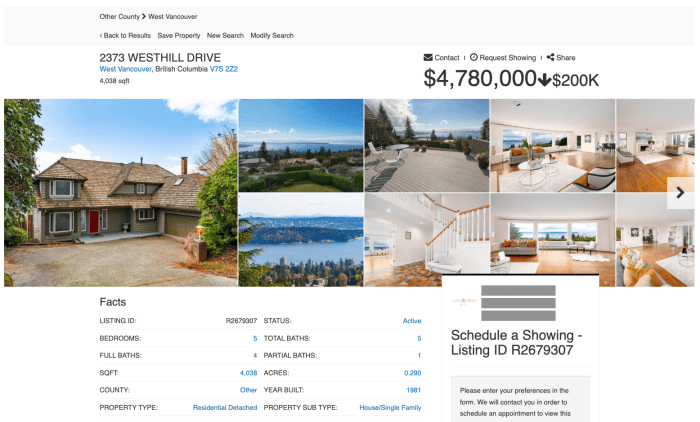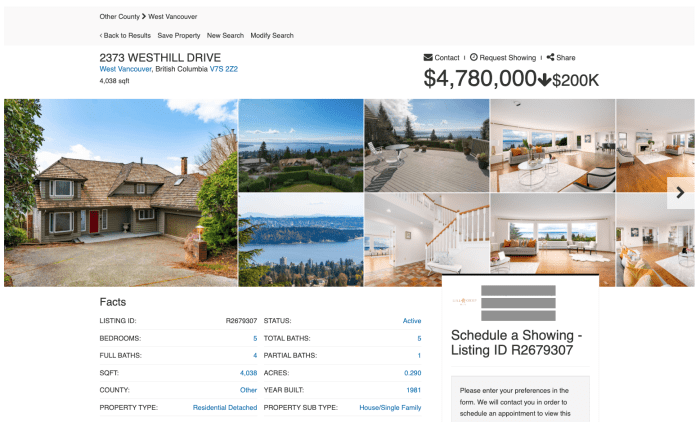 How Do You Use Our SEO Links Tool On Your Site?
    To activate this app, all you need to do is toggle the button to ON. Next, copy and paste the provided code to your Sub-Header in your IDX Broker Dashboard. You can also decide if you want links to open in a new tab or not in these settings.
TIP: This app has already been added to our Miami Details template. So, all you need to do if you're using this template on your site is turn on the addon, and you can skip the sub-header step.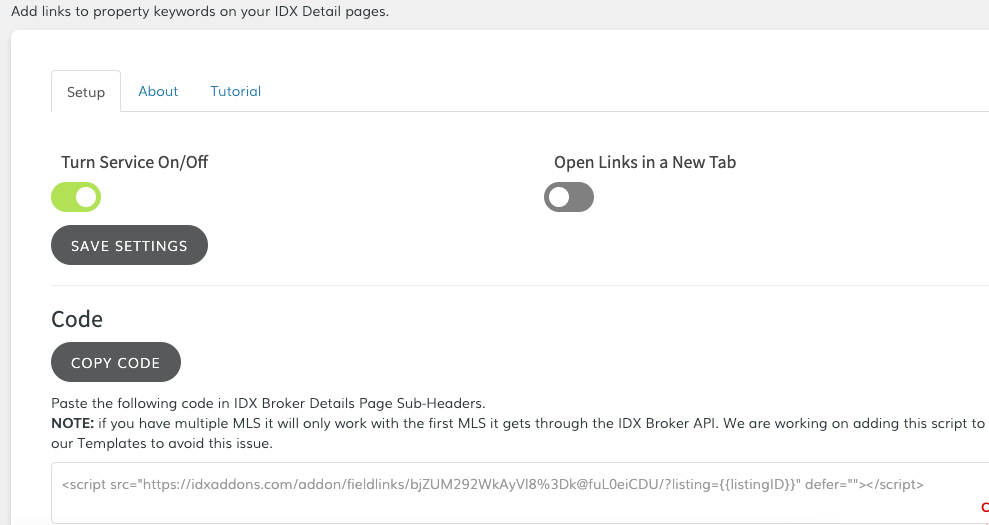 Remember, we always provide an About and a Tutorial section with step-by-step instructions for all of our apps in IDXaddons!
    Don't have an IDX Broker account yet? No problem! Use our link to get $100 off your IDX Broker account activation today.
Or, if you do already have an IDX Broker account, you can go ahead and sign up here for our IDX Broker integration and please feel free to reach out to our team if you have any questions about our services.