4 Dirty Truths to Raise Your Real Estate Website Rankings

We recently received an email from a client who was concerned by the fact that their Real Estate Website wasn't ranking on the first page of Google for one of their listings. They wondered if this was an issue with IDX Broker, or what could be done to fix this problem.
As we later discovered, the client's listing was on the Google Search results, but it was on the third page. All things considered, being ranked #26 for a listing that you haven't tried to advertise beyond putting it on the MLS is pretty good. But what if you don't want to be on the third page of Google? What if you want to be ranked higher than that?
The secret of the whole thing is investing Time (or Money) in your Marketing Techniques
A lot of people want to rank on the first page of Google, but more often than not, they are not willing to do what it takes. A friend showed me a motivational video that talked about how most of us don't really want success, we just kinda want it. We want to be successful, but we don't want to put in the effort to be successful. What makes us think that by not working harder than anyone else that we will be able to outrank everyone else? That doesn't even make any sense! When we think that way, we are simply setting ourselves up for disappointment.
You can't buy the exact same car as everyone else and expect to out-run them.
You simply can't buy a $249 website and sign up for IDX Broker and expect to outrank companies like Trulia, Zillow or Redfin.
This week, I was talking with a former Real Estate Agent about this very issue. He gave an example of someone trying to sell a million-dollar home and asked if they could spend $1 to market their listing and put 15k in their pocket.
The obvious answer is no.
His suggestion was that a successful business should plan on spending at least 5% of whatever they are going to earn from their listing. (For a 1-million dollar home, that is at least $750 in marketing)
So, what things CAN be done to market your listings properly?
4 Things to Take Your Marketing to the Next Level
Keep in mind that you have to always be doing things to market your business!
#1–Blogging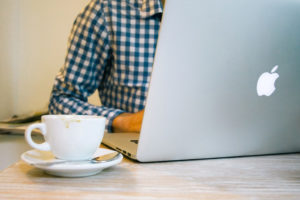 The most important part about blogging is finding your niche.
When you've found your niche, you post about your niche.  You make videos about your niche.  You love your niche.
We get almost all of our business here at RealtyCandy from people who have found us in search results for "IDX  Broker Platinum for AgentPress" or stumbled onto our site. They watch one of our videos on YouTube, or read a blog post or two, and decide that we might be an option. Then they call us or shoot us an email.
Blogging is an incredible tool to market, and here are three compelling reasons why:
Blogging keeps your reader engaged in your site
Search Engines will rank you higher if they see that you are blogging interesting and original content. (They can tell how long someone reads your blogs and judge by that)
These blog posts become a source of information for you to market your product to your clients.
Make sure that when you blog, you are writing things that will engage your readers and will guide them to their next purchase.
#2–Single Property Pages
These Single Property Pages are created through WordPress and can be incredibly useful when you want to showcase a particular house. You can buy a domain like www.4323ApplewoodDr.com and put it on the sign for a house that you are selling on 4323 Applewood Dr. and have it redirect customers to your Single Property Page that you have created for your listing.
I recommend using a WordPress site to make a custom post with pictures, videos, a map, and tons of ORIGINAL and INTERESTING information about your listing.  Then put your name as the listing agent on there.
Make sure to make the AgentPress post before you upload your listing onto your MLS so that Google can find it and index your page first!
We have a powerful tool that can take a listing from IDX Broker and turn it into a Single Property Page. We also have an amazing tool that takes a Single Property Page and creates a jaw-dropping landing page for your property!
Both of these tools are free for our Smart Site Clients!

#3–Videos
Posting compelling, interesting videos of your listings is another great way to both engage your prospective clients and to help your website rank better in the Search Engine results. Don't just post a boring walkthrough video of your listing! Make sure that it is something that your kids would be interested in looking at!
#4–Paid ads like GoogleAds or Facebook Ads
Paid ads are a great way to advertise your site and bring in prospective customers. If you buy enough ads, some of the visitors on your site will either buy something or will end up raising your page-rank with Google.
Remember:
Blogging about your Niche
Invest Time/Money in Listing Pages
Make Interesting Videos
Buy Ads
These things really do work, and our Smart Sites are designed to be able to do all four of these things, and have many other incredible tools included!