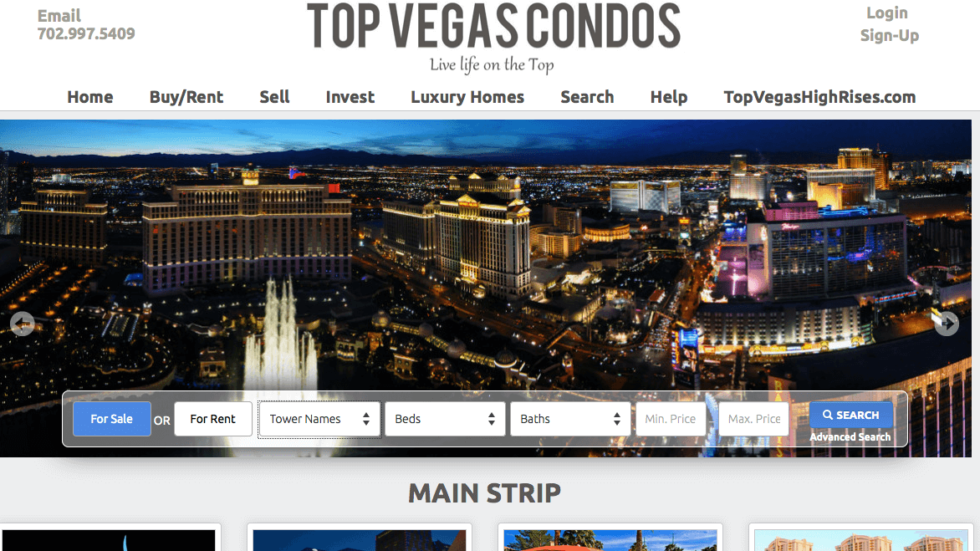 Vegas. The vacation destination of the world, as well as the site of any number of weddings (both carefully preplanned and otherwise), celebrations, big business deals, entertainment shows presented by world-renowned stars, and high stakes games. Yet while searching for a condo in Vegas, one does not want to take a gamble when it comes to selection, convenience, price, and overall quality.
This is why anyone searching for the ultimate Vegas condominium home should visit Top Vegas Condos, designed with the help of RealtyCandy, WordPress and IDX Broker Platinum.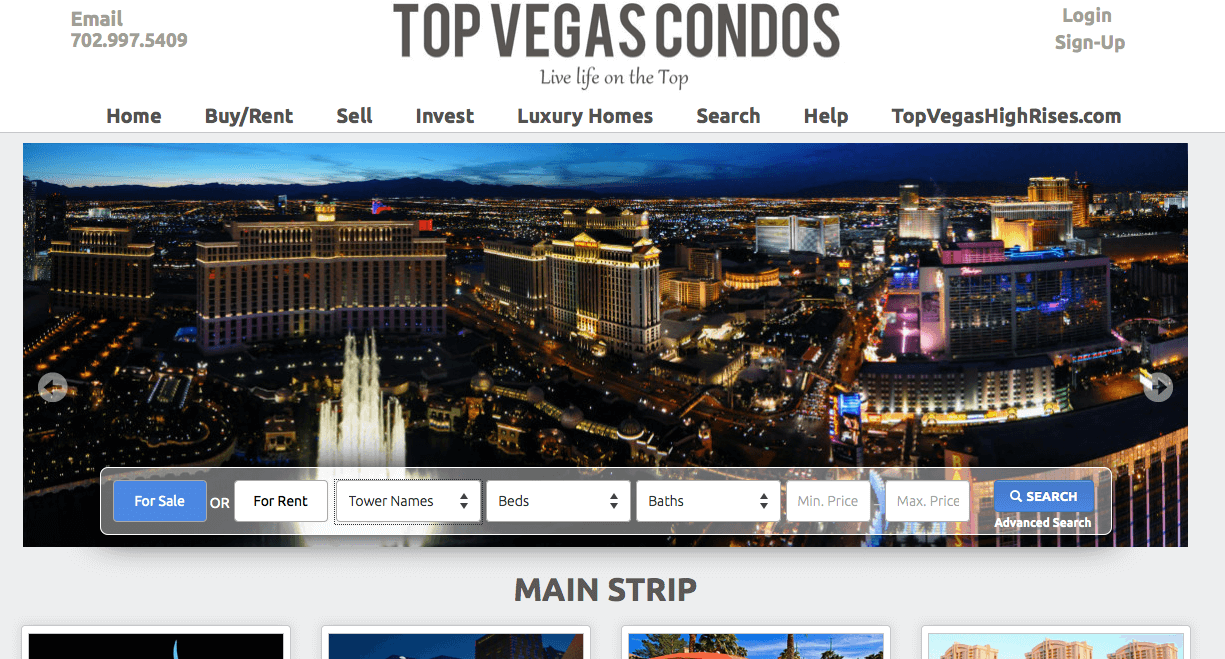 Those seeking rent or sale highrise condos in Las Vegas should look no further than this convenient, easy to use website, which offers rent and sale condos in Las Vegas by Mike Sullivan. This website, in fact, comes complete with a customized search tool specifically designed for the condo buyer.
Aside from using common search features such as number of bedrooms and bathrooms, and minimum and maximum prices, this handy search engine allows guests to seek a condo based on whether they plan to buy or rent it, and even on the specific Vegas luxury tower in which they'd like to live.
Guests also can use interactive maps to find their dream Vegas condo; and they can access informational pages that offer complete details about the towers, buildings and communities housing these condominiums.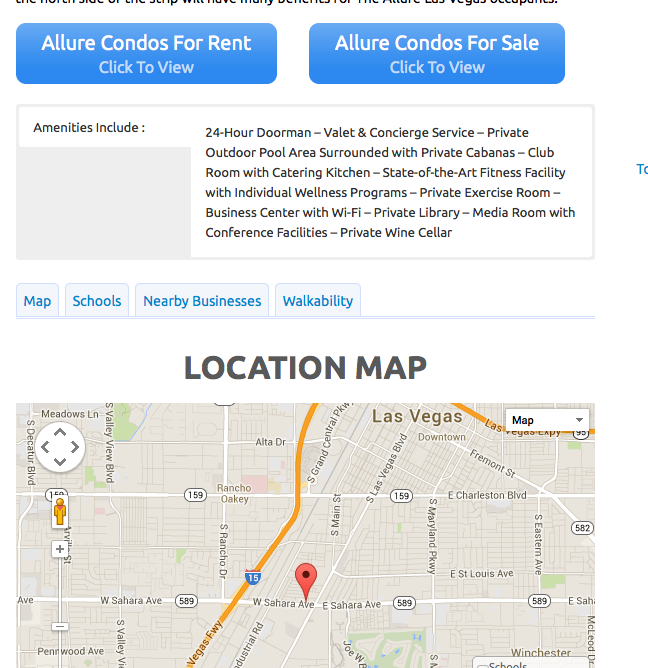 And of course, once they pinpoint a specific condo listing that peaks their interest, they can access a complete listing offering information about the home's address, price, square footage, number of bedrooms and bathrooms, etc. And they can see crisp, clear, beautiful photos of these condos, as well as of the sparkling, vibrant city in which they're located.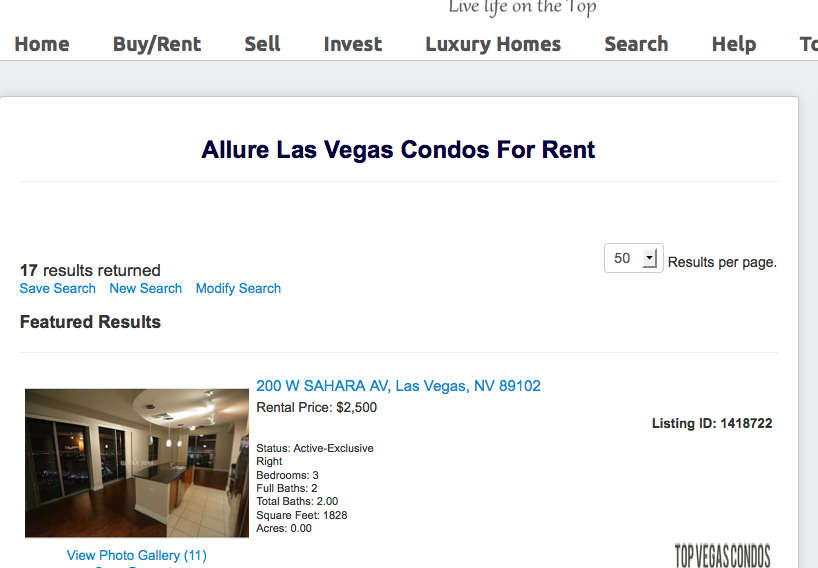 What happens in Vegas stays in Vegas–including finding the perfect condo dream home, with a little help from Mike Sullivan's Top Vegas Condos and RealtyCandy; learn more at www.staging.realtycandy.com.