Similar Listings for IDX Broker Details Pages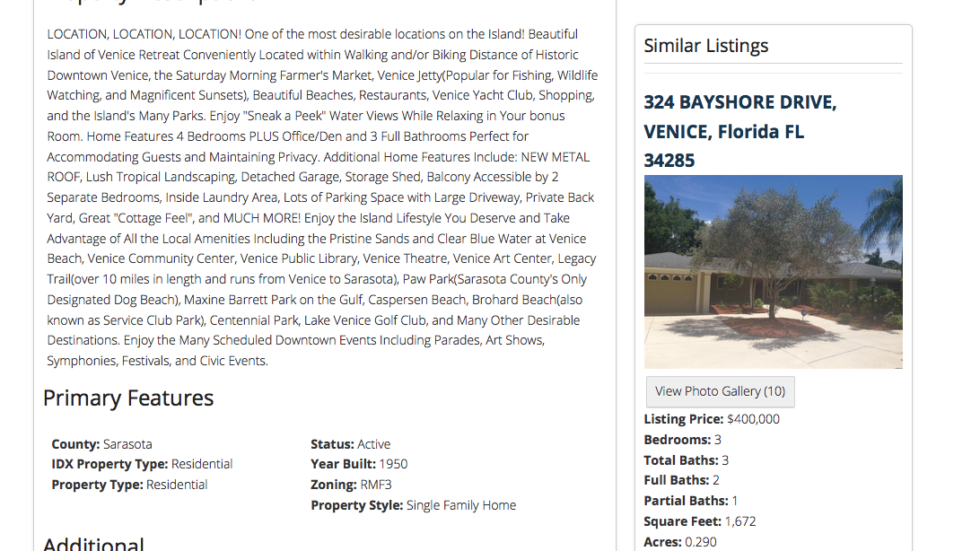 We are super-excited about our newest app for our Smart Sites.
Similar Listings for IDX Broker
We have had a lot of clients ask about how to keep visitors on their IDX pages and moving between pages. Most people want to use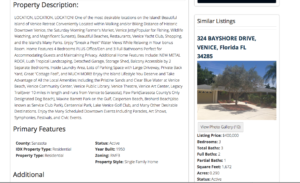 computers to help them, and searching for a new home is no different for your buyers. They want to see similar real estate listings they might be interested in as they are looking. This is like when you and I go to a clothing store and see the different accessories displayed by what we are buying. We want someone to make suggestions to us.
We add a custom widget that uses the IDX Broker Platinum API to gather information about your market and then display listings on the sidebar of your website.
As the client is scrolling down the IDX Broker details page, the similar listings will appear on the side. These are fast and are laid out in a way that make it easy for the users to click to find another propetry if the one they are looking at isn't going to work for them.
What do you need to do if you want a new site with IDX Similar Listings?
Just click https://realtycandy.com/smartsite to select a design and we will get your site up an running within a week or two.
What if you already have an existing WordPress site with IDX Broker integrated?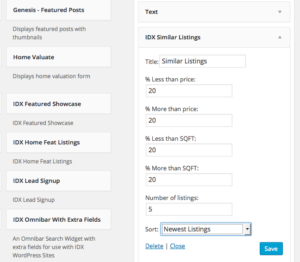 That is not a problem. We can move it to our servers in one business day and get your Similar Listings App setup for you to start keeping your visitors more engaged.
Just click here to get it setup today. Be sure to use "Similar249" coupon code if you are mosing your site this week and save $249 off of the setup fee.