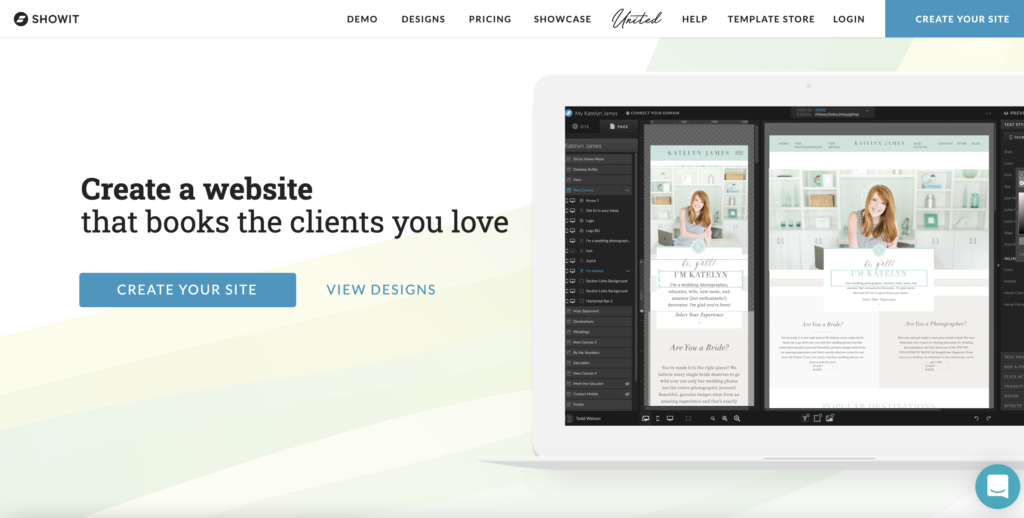 What is Showit?
Showit is a website builder that is gaining traction because it gives its clients complete control over the layout and design of their site. It works through a drag and drop method, and it's focused towards creatives.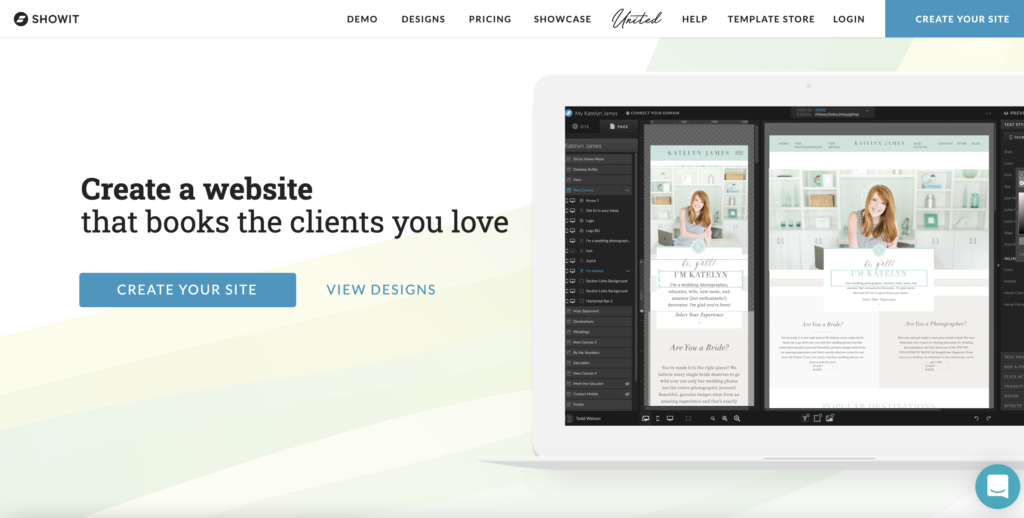 They have beautiful designs for people to choose from and good annual pricing plans!
Just like the most common website builders, IDX Broker integration can be fully done on Showit sites. In fact, we've recently gotten a few clients with Showit websites that are interested in getting IDX and we've done the integration for them. Here are a few examples:
Showit and IDX Broker
Sweet Ham Alabama
A Realty South site that works in Birmingham, AL, build on Showit
This is their map search page, where they are using our popular Maxima Map Search app! This app will show up on your map template options on the IDXBroker dashboard once you make Realty Candy your developer partner.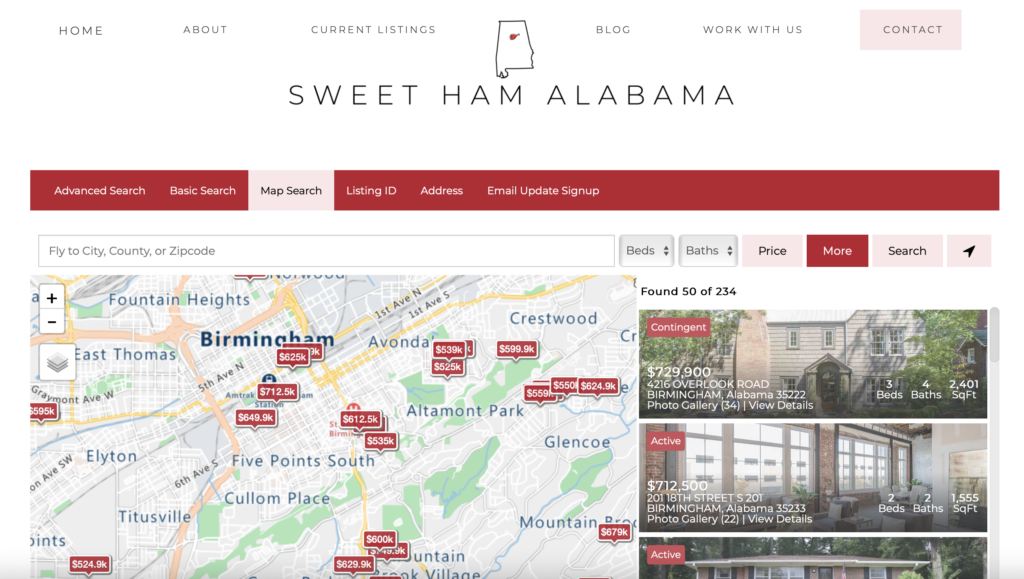 It's possible to make the images on the right be smaller. This client chose the "larger images" option.
They're also using one of our results templates called: Horizontal Properties. We customized the colors of their buttons to match their brand colors. Most of the IDX Broker results pages can have a map on them, or you can also remove it and just have the properties.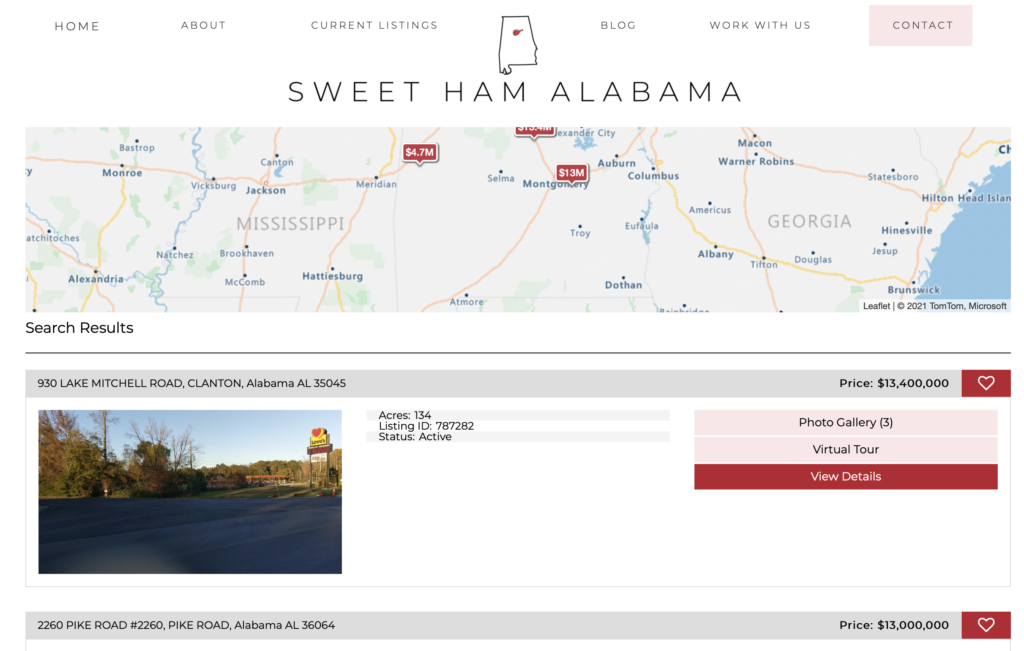 They also have a "Current Listings" section where they show the active properties that they have. You can create a specific page for basically any type of properties, and just create a Saved Link with the criteria you want and add that link as a page on your site.
Rockin' M Land & Realty Group
Another Showit site from Alabama, they sell Land and Homes.
They are using our omnisearch bar, which is looking great with that background!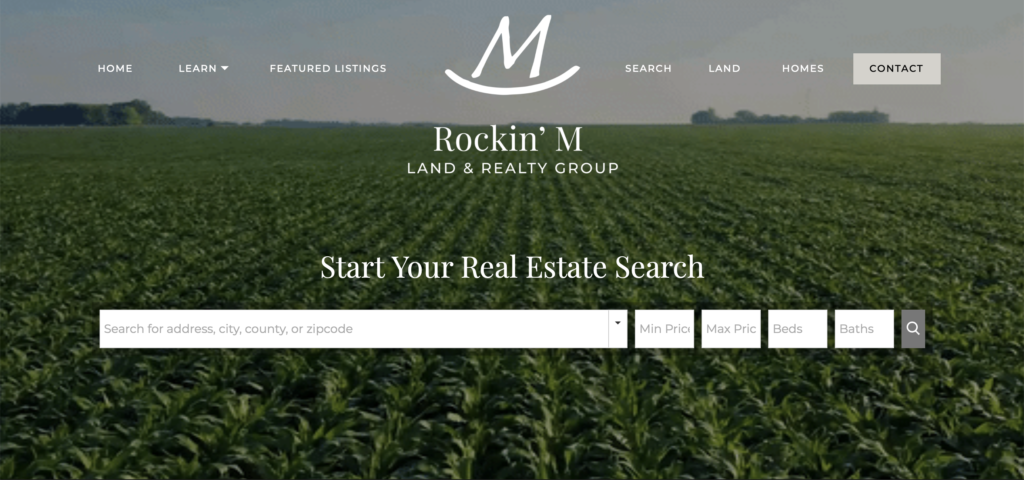 When someone makes a search and clicks on one on their properties. This is the layout that Rockin' M Land & Realty chose: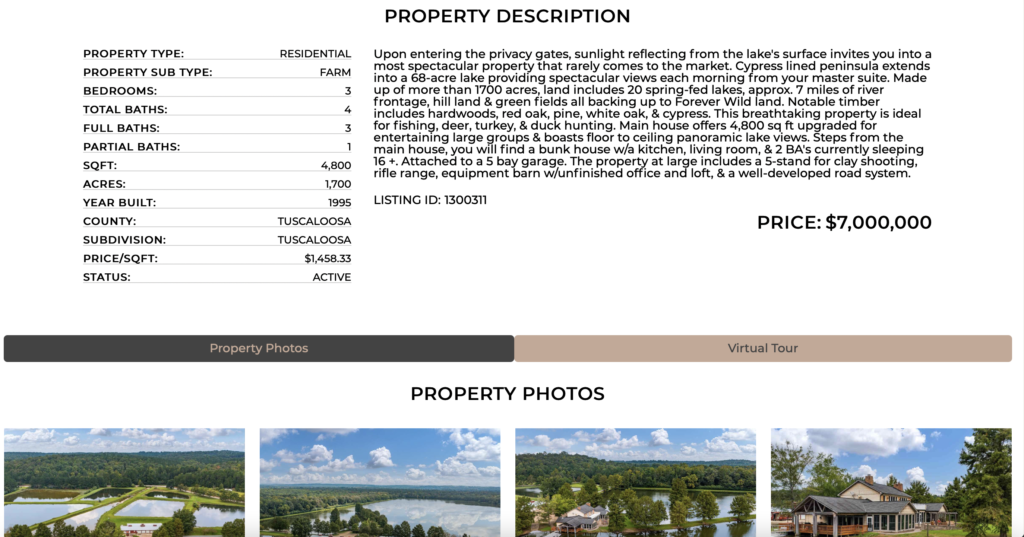 You can click on any of these pictures and scroll through them with the arrows that show up. If you scroll more to the bottom, you'll see all of the features of the property along with a map and a form for clients to request more information.
Bonnie Poticny Realtors
Realty South Site that works in Birmingham, AL as well.
They're using one of the details templates that we offer for free for our Realty Candy clients with a clickable map with price tags.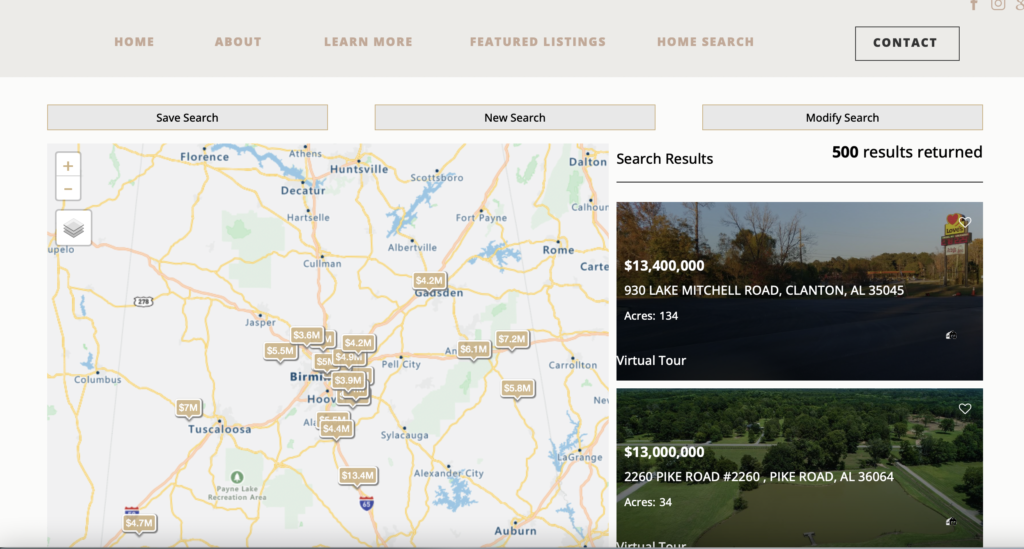 This is our live results template. When we do IDXConnect on these sites, we match the colors that you're currently using. For example, the beige price tags on the map, the outline on the buttons, and the menu items at the top are all customized to use the same color.
Even though these are all sites from Alabama, you can use Showit and IDX Broker on your site even if you live somewhere besides Alabama!
If you're a realtor with a Showit website, don't hesitate in signing up for IDX Broker. You can find our sign-up link that waives their $150 dollar sign-up fee by going here.
You can find out more about our IDXConnect service here! realtycandy.com/idx
We have our own site which is IDXAddons where you can find a ton of free apps and shortcuts to get to the templates we showed on this blog. We give free access to it to all of our clients.
If you have questions about our services, please contact us at Support@RealtyCandy.com or call us at (435) 222-5522.