SEO for Real Estate WordPress Websites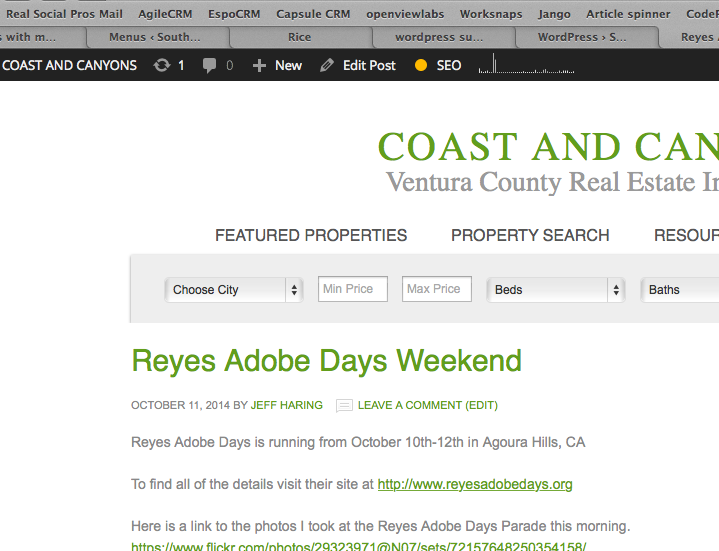 One of the things that we get asked about ALOT is how to do SEO or search engine optimization for Google on a real estate website with WordPress.
Here is a quick tutorial.  Let's take a real live site as an example:
http://coastandcanyons.com/reyes-adobe-days/
Look at this when you are logged in: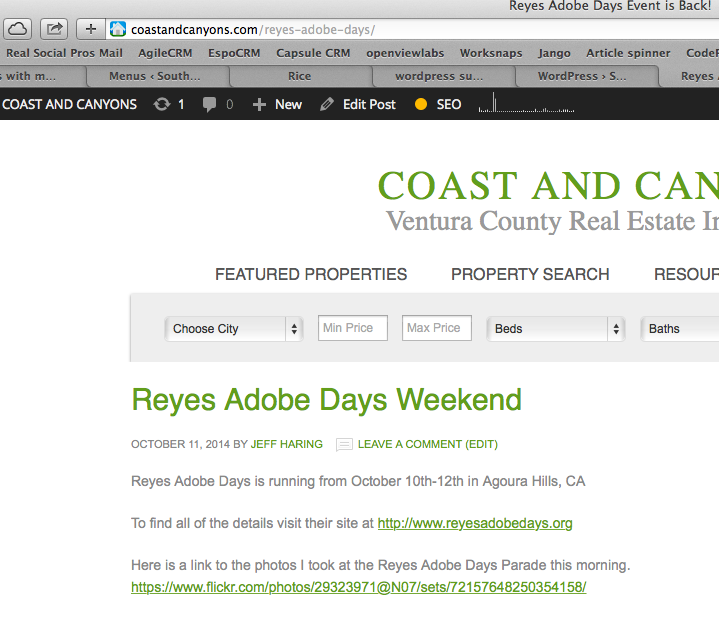 See that orange dot. Let's look at it a little more:
Hit "edit" then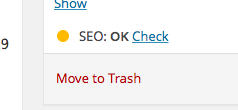 Go here to check it.
Then go here to correct all of the issues and make everything "green". Then click on page analysis and do the same.
Then send me a link to it, and I will check it.
Then rinse and repeat.
🙂
I figure that a good blog post with good SEO settings takes about 1 hour for me to do on my own website where I know what I am talking about. There are a lot of tweaks. Then you have to do it every week or so.
I did that as a real estate agent and I got leads and ranked at the top of the big local companies for my key words.
We actually offer some tools to help folks do this with our Agent Smart Site Professional and Elite packages. The problem is that you still have to do all the writing and tweaks and that is what takes so much time.
And no matter what you do don't EVER, EVER, NEVER post copy/paste or duplicate content. Google will punish you for that.