Seller Leads pages help you get more listings from IDXaddons.com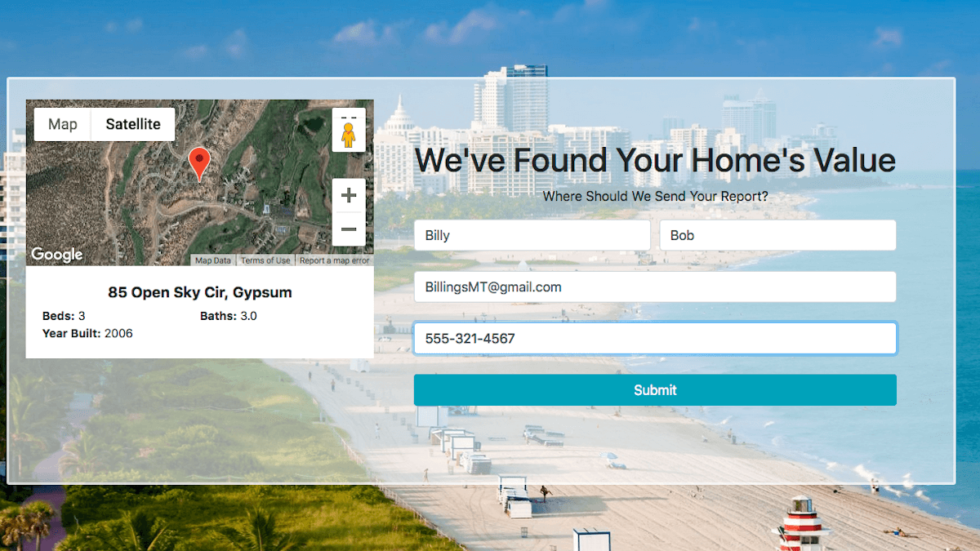 We have a lot of people who are asking about great ways to get leads for new sellers in their area. Some agents are using tools like Leads2Listings but they want something that has a smooth integration with IDX Broker.

Get home values instantly for your sellers
We just made some new software that allows your leads to type in an address and get maps, and the sellers can see some price estimates based on Zillow's data for them.
We also have the option to use the AVM from RPR.
RealtyCandy has added in a feature that when you use our details and results you will be able to see Similar Listings to the one that the client has asked about.
When you use our Premium details and results templates, you will also get a great DataGraph of the area.
Benefits of Seller Leads for Realtors
We just had a client in California contact us and let us know that they are having issues getting enough properties to sell. They want to use our Seller Leads software to get more listings.
In a seller's market, where there are multiple offers for each listing, the secret to building your real estate business is to get more listings.
One great way to get more listings and more sellers is by using something like our Seller Leads software.
If you have a seller who wants to quickly get an idea of what their home value may be, this is a great way to for them to see an approximate price.
Then you can reach out to them by email or phone with a detailed market valuation.
Free home valuation with IDX Broker for all RealtyCandy clients
We have spent a lot of time and energy over the last years making Seller Leads home valuation software.
At first, it was a service that we sold for $29 per month.
Now we have updated our code and made it faster and easier to setup.
…. and we made it FREE, like our other IDXaddons.com software.
A lot of people ask, "How can you make so much great software and give it for free? What is the catch? How does RealtyCandy make money from this?"
When you use RealtyCandy as your IDX developer, your payments stay the same, directly to IDX Broker, and they give us "credit" for providing you with fantastic software, support, and template designs.
Quick setup – 5 minutes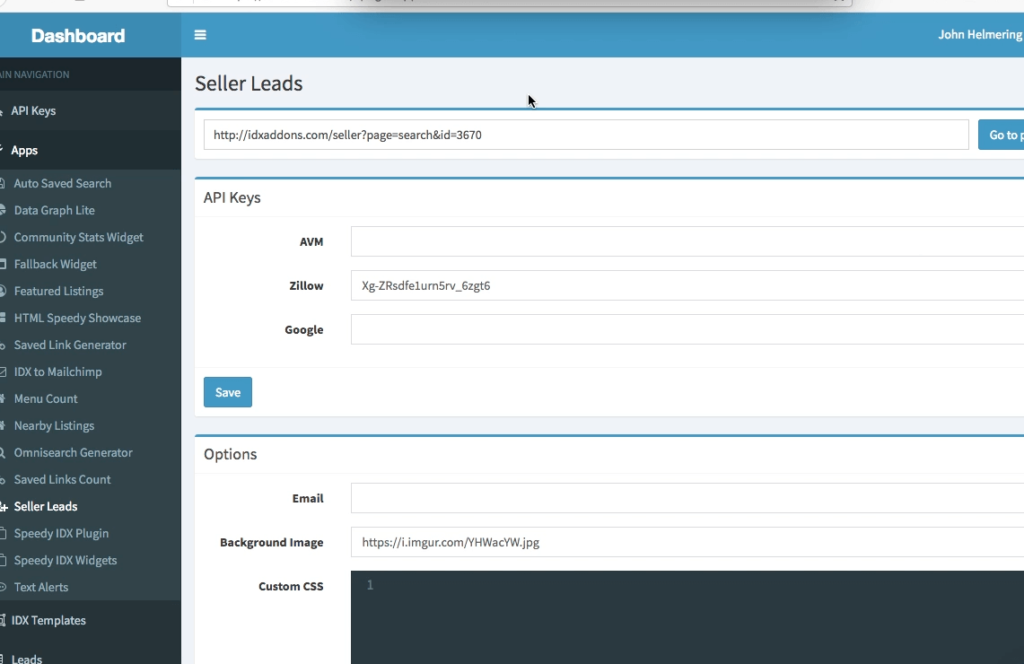 To setup Seller Leads, you will just need 3 things:
Your Zillow API key – https://www.zillow.com/howto/api/APIOverview.htm
Your email address
A background image from somewhere like Imgur.com or Cloudinary.com
You can set this up in about 5 minutes. Here is a video showing how:
Seller Leads into IDX Broker
One of the really sweet features of Seller Leads is that when your form gets a new signup, that lead is added automatically to the backend of your IDX Broker account as a lead.
That means that you can send them saved searches, and you will have their contact information available to use.
Screenshots of the steps to signup on Seller Leads