How real estate web design goes bad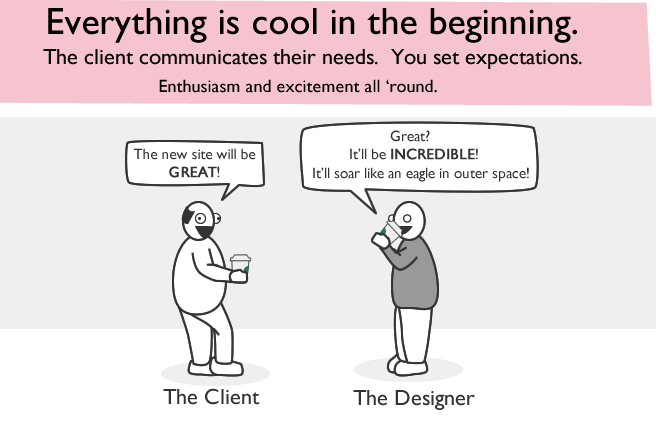 I love great real estate websites and real estate web design.  I love to work on projects like the one we did with a client for Homezy.com where the client gave us the design that they wanted, we built it, and it turned out great, and we get to show it off and brag to clients about it for years.  This is great web design.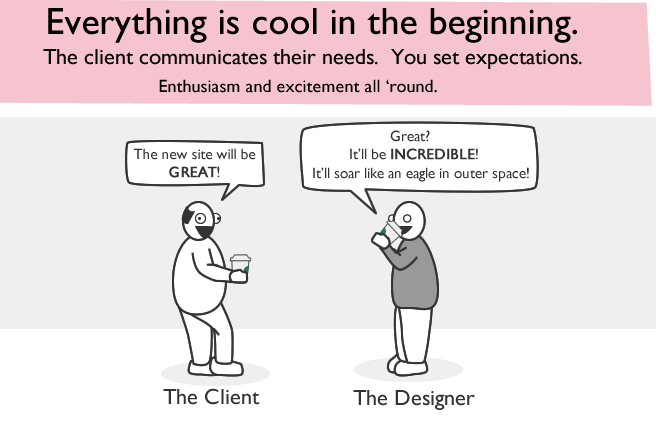 I love the poster at http://theoatmeal.com/comics/design_hell (it is important that you click this to open in a new window, then come back to finish reading this post.)
This is really not that uncommon a situation in real estate web design.
Building a real estate website is like building a house
When you build a house you have a couple of options, you can buy a house from a builder that is already built.  This is very much like buying a site built using one of our themes or Smart Site designs.
The builder has a design, a floor-plan, features, and finish work that have sold well and that are pleasing to a wide variety of people.  This solution is fast and relatively painless.
Once we move away from this model, we stop being the designers and we become the builders.
Custom homes are like custom websites
This is where you hire an architect and a builder, or maybe you do some of the design work yourself and then the builder takes your design and turns it into your house.
We see this in our work.  We have clients who will design a site themselves, hire a designer to do a design for them, or give us instructions for what they want us to change for them.
The worst of both worlds
The worst of both of these is where we make suggestions to clients about how we can do their site in what we feel is an attractive and easy process. We may even build out a design per the client instructions.  Then the instructions start to change.
What should we do when we get new instructions?
Now the client has become the designer/architect and we are simply the builders.  We can build anything you can imagine.  If you have the design prowess of Jonny Ive from Apple, we can build that site for you.  If you have the design skills of some one from a scary Stephen King novel, we can also build that.
We find that most clients are the happiest when they either hire a designer and give us the PSD files to build a site, or they use one of our designs.
We find most of our unhappy clients are folks who give us a moving target where there are adjustments, tweaks, and changes on a daily or almost daily basis.
We can't be following your instructions and be the designers of your site.
Think about the scene in the movie Shallow Hal where Hal is in the elevator with Tony Robbins where Hal, played by Jack Black, is describing the perfect woman.  He morphs the idea of Cindy Crawford, etc. into one.