Properties Palm Beach Map IDX Theme site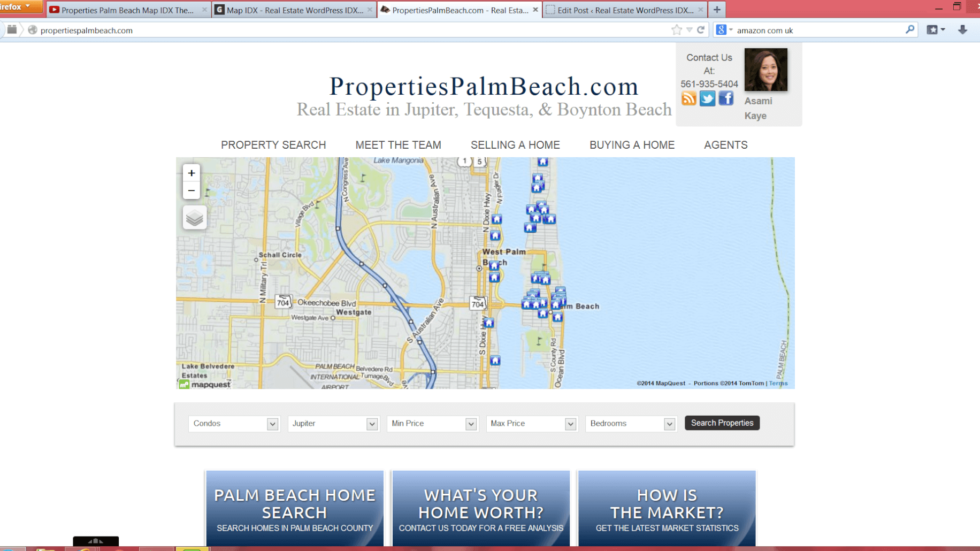 Do you ever wish you could just point to a random spot on a map and find the home of your dreams, with no aimless guesswork or time-consuming, often fruitless searches involved? No? Well many folks do; especially those searching for a home in the beautiful, tropical Mecca that is Palm Beach, Fla.
And to help these potential buyers 'map out' their way to the perfect homestead, Properties Palm Beach and Asami Kaye are using RealtyCandy's Map IDX real estate theme to provide precise, very extensive property searches for their clients.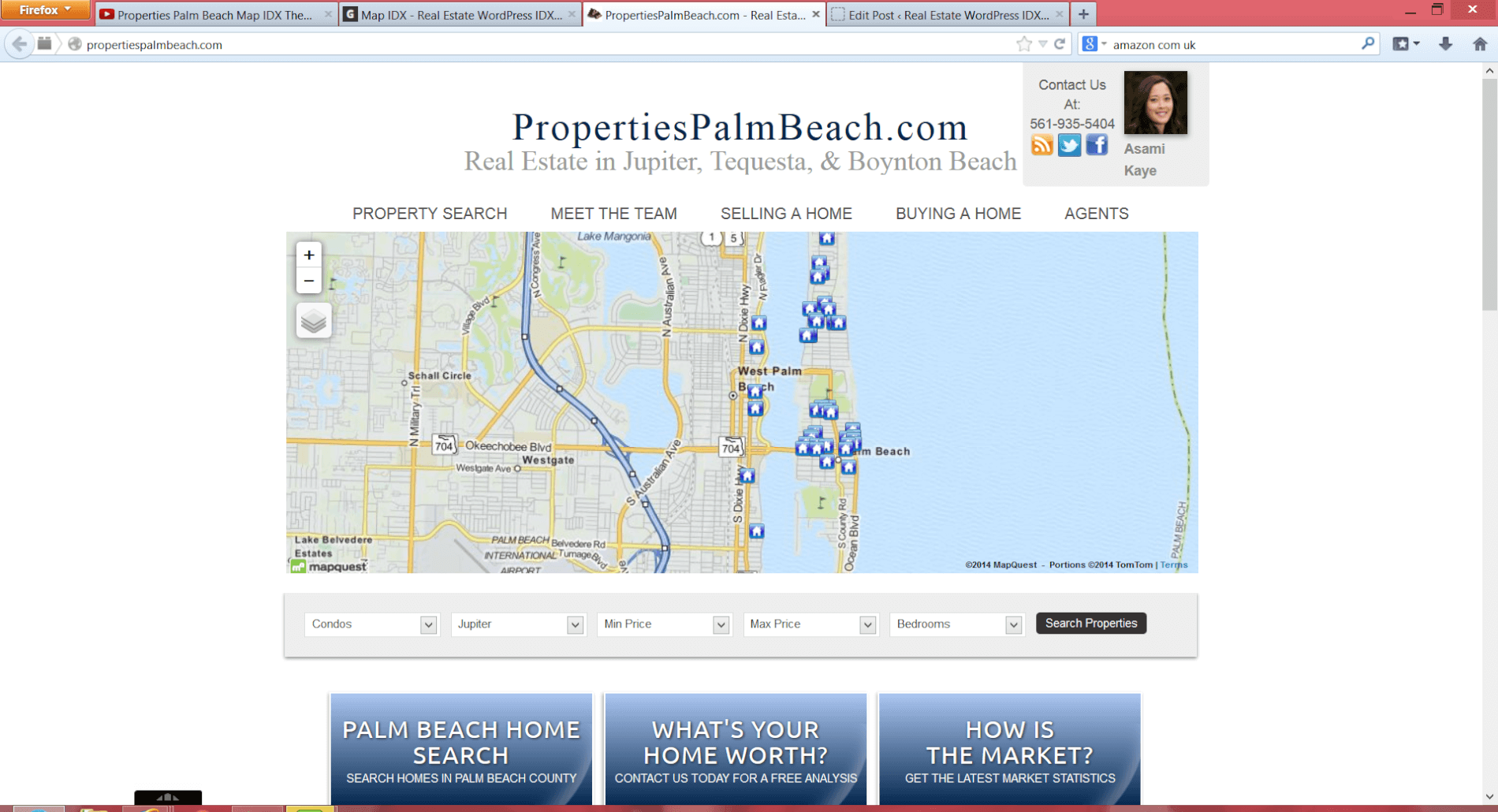 As expected, visitors to the Properties Palm Beach site will see a plethora of crisp, vivid images that capture the sun-soaked, ebullient beauty of this glamorous Florida community. Most prominently, however, they'll see a sizable Map IDX feature that can lead them directly to their ultimate dream home.
From the first moment they visit the site, everyone from first time home buyers to retirees in search of condos can pinpoint the specific Palm Beach community in which they wish to live–whether it's Jupiter, Tequesta or Boynton Beach–and find handy pointers that can be clicked to access listings for available homes in these and surrounding areas. In just an instant they can access all pertinent details for these residences, ranging from price to address info, bedrooms, bathrooms, square footage and listing IDs–and, of course, vibrantly illustrative photos that show off these houses and properties to best effect.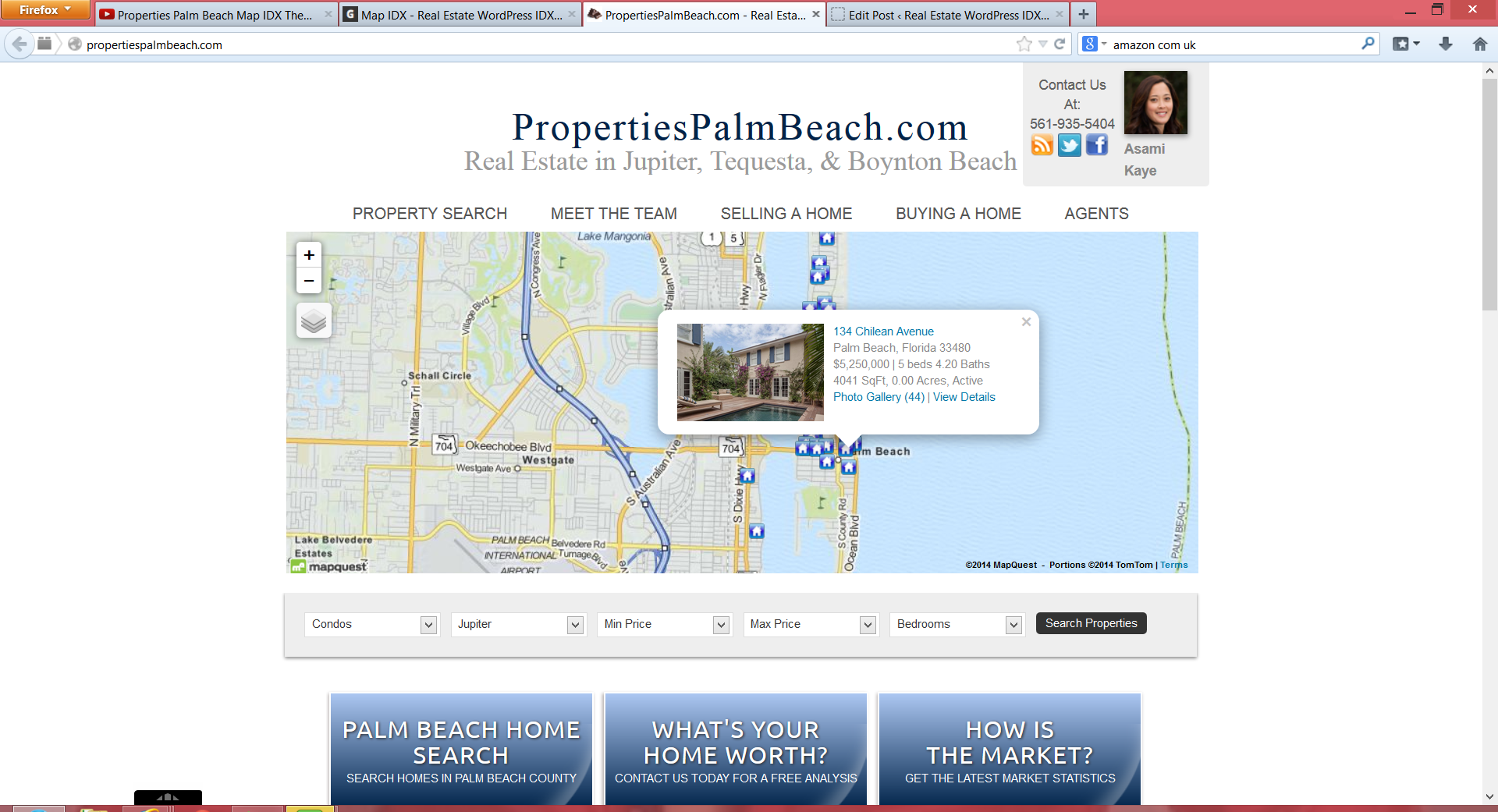 Of course, this easy to use and fully interactive map feature is not the only highlight of the Properties Palm Beach website. This site was created with IDX Broker Platinum and features a mobile responsive layout, search features on every page that allow buyers to look for homes by community, minimum and maximum price, and number of bedrooms, as well as office and agent information.
They can reach out to agents through social media, get information about buying and selling a home, watch YouTube videos showcasing homes for sale, and read special reports about the state of the current real estate market and other timely industry news. They even can read informational articles about everything from how to design a perfect kitchen to how to set up an enjoyable, family friendly home theater, and peruse some equally informative customer testimonials.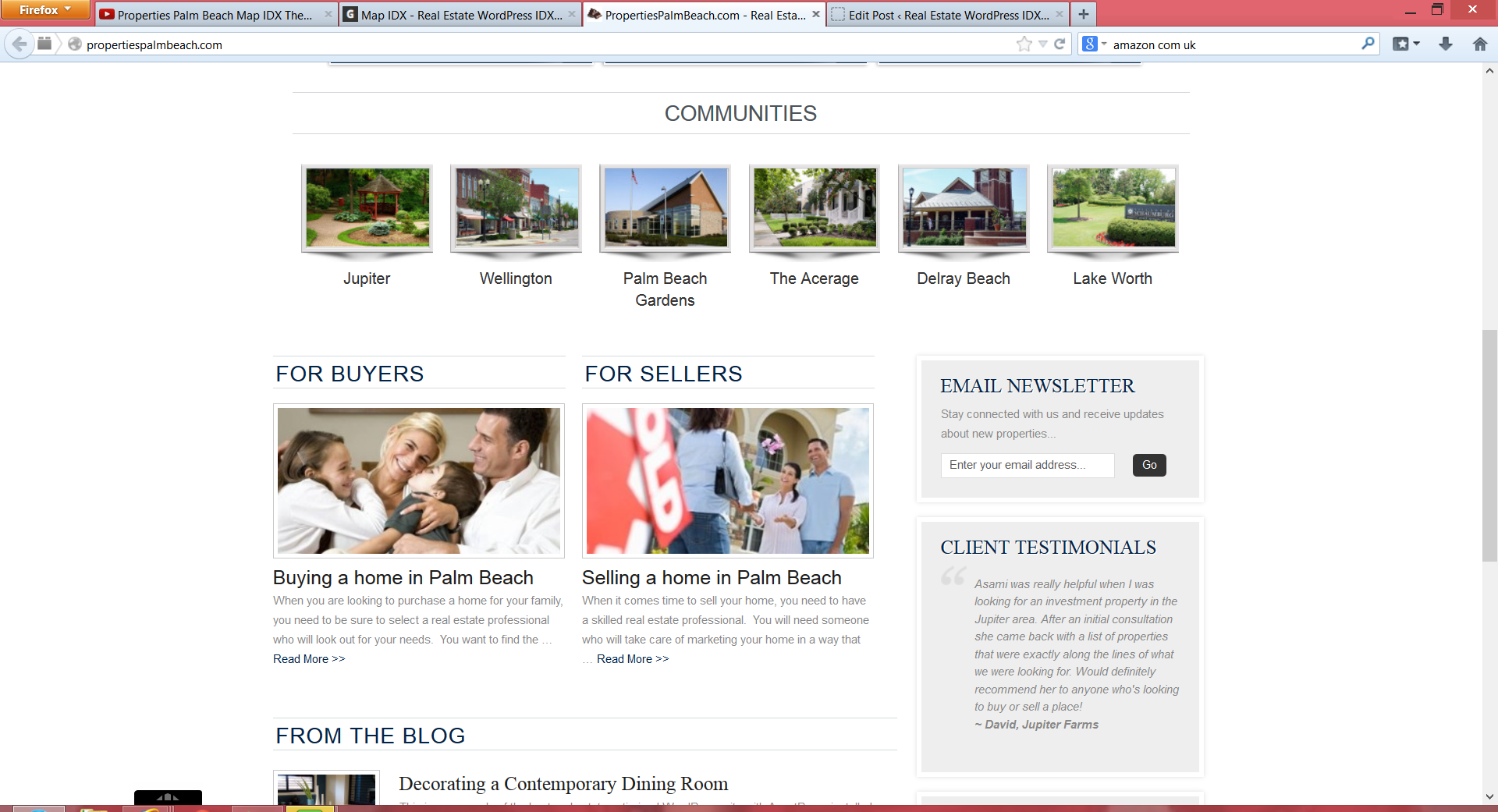 With RealtyCandy's Map IDX theme, Properties Palm Beach and Asami Kaye can help clients 'map' their way out to the ideal home.