Location, Location, Location
I once read a quote that said:
"The best place to hide a dead body, is on the second page of Google."
That sounds kind of funny…
But it's true.
There are tons of businesses that would be willing to chew one of their fingers off to be on the front page of Google for their search terms.
Why? Because of this rule that you might be familiar with:
Location, Location, Location.
Knowing that people are finding your website when they are searching the web is a big deal. It's the cyber equivalent of knowing that you are one of the first businesses people see downtown.
So how can you know if you are appearing for your search terms? Allow us to present our new Page Ranking Reports.
Page Ranking Reports
Page Ranking Reports are weekly reports that you'll receive each week that show you where you rank on search engines for your search terms (keywords). These reports are designed to help you know if people are even getting the chance to look at your site when searching the web, or if you are hidden to your potential customers.
Up till recently, our Page Ranking Reports were exclusive to our Smart Site clients, but we are now releasing them to the public.
These reports will help you know where to maximize your marketing, and can be a big help if you are using Google Adwords to know which keywords you should buy more ads for.
Here are the five reports that are part of this packet:
1) Keyword Ranking
Shows in which position your website shows up for each keyword (search term)


2) Website Comparison
Gives a comparison of how you rank for your keywords, and your competitors too.

3) Website Ranking
Shows how you rank in comparison to your competitors to each keyword separately.

4) Search Engine Comparison
Shows you how you and a selected competitor rank for each of your keywords across different search engines.

5) Rankings Overview
Shows your visibility, how many times you have ranked for your search terms, and if you have moved up or down in your rankings.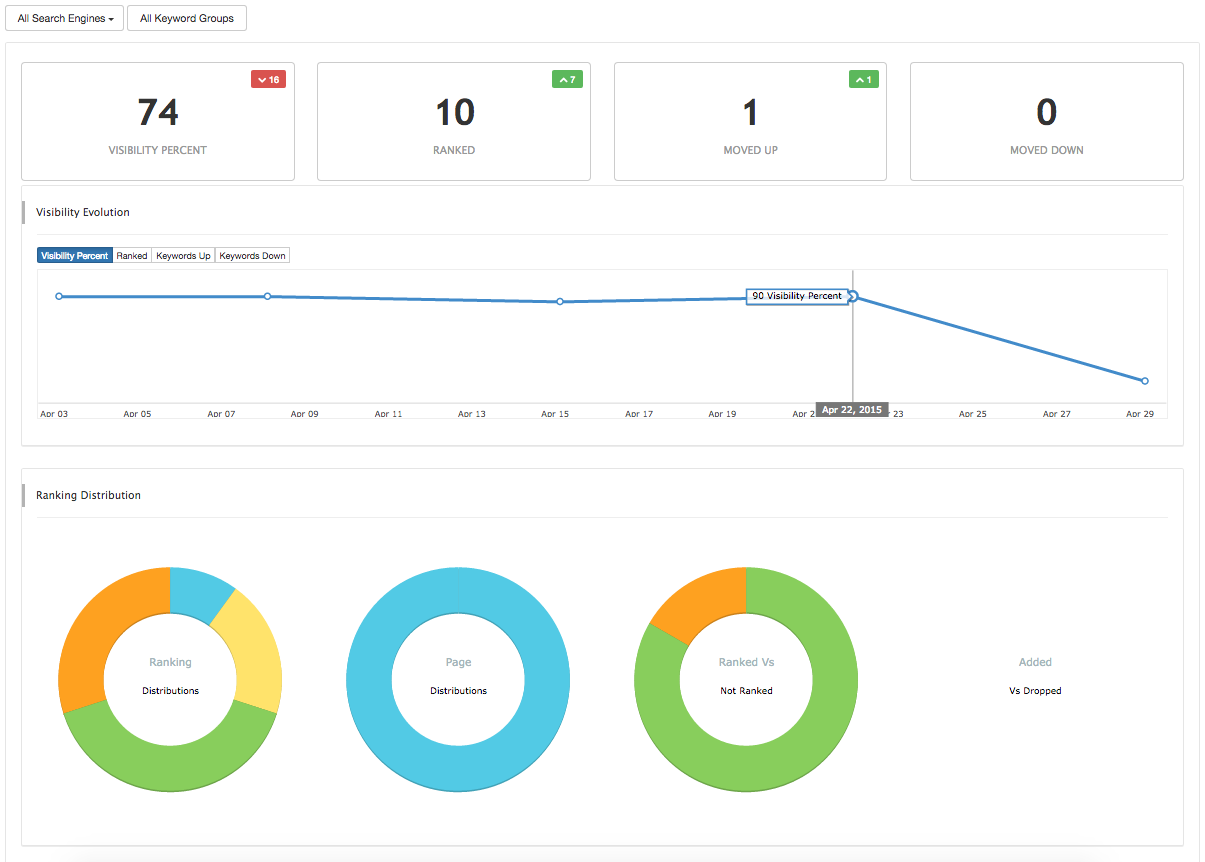 Get started with our Page Rank Reports today, and stay on the top of your game by knowing where you stand with the Search Engines!
[button class="btn-default" size="btn-hg" inline="true" link="" ]Sign up Now![/button]
Here is a video that explains the Page Rank Reports, and shows how impressive they can be: