LeaderCRM brings real estate CRM tools for IDX Broker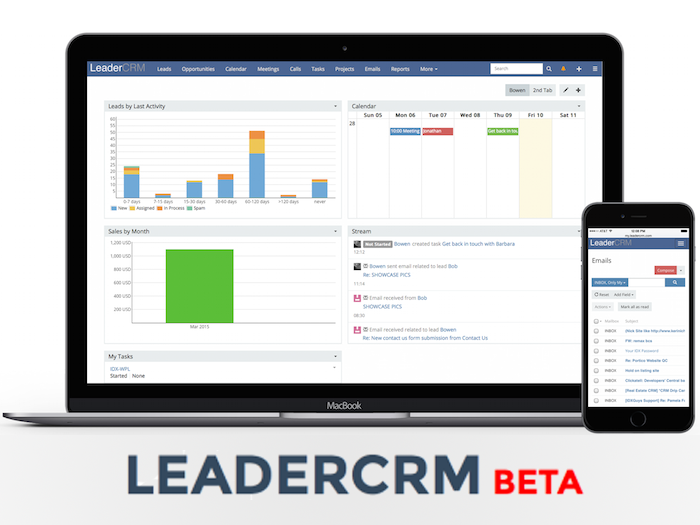 We have been working the last few months on building out tools that work great on our Smart Sites for IDX Broker. Today we announce a BIG tool:
LeaderCRM the easy CRM for real estate
I just got a call today from Jake, our client in Illinois. As we were discussing many of the real estate website options on the market, Jake mmentioned that having a great CRM tool that will cultivate the leads and help him bring them from lead to client.
We will be bringing LeaderCRM in as a member of the RealtyCandy family. It is a nice, quick, simple, clean CRM solution that allows clients to keep track of contact with clients.
We have been using it internally for the last few months and here is a benefit list of my favorite features:
Fast and Quick.
Runs on any web browser.
Workflows to program tasks for clients
Reports to show when we last had contact with clients
Automatically brings IDX Broker saved searches, saved properties into the system
Send TXT messages to clients
There are still a lot of features we are working on to get all the kinks worked out. Email DRIP campaigns have to be smoothed out and so do some of the other tools. Right now we have some of our top talent working on this.
We have some coupon codes for our IDX Broker and Smart Site clients. Just shoot an email if you want to get in and lock in the beta pricing forever on your account. This is for people who are willing to test bleeding-edge products.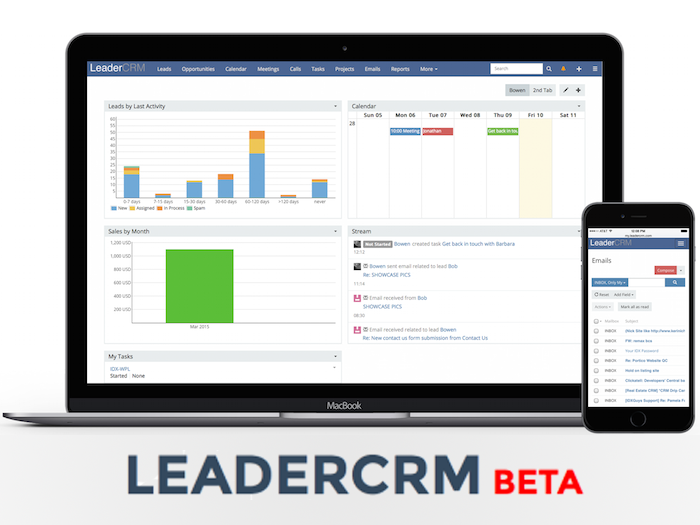 We expect that by the end of the year we will have LeaderCRM ready for normal, production use.
This will provide us the second of the three piece system for real estate lead marketing. We are hoping to bring home some great news from Portland next week!
Check out LeaderCRM at http://leadercrm.com today!