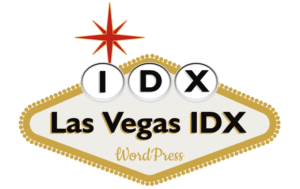 IDX Broker for Realtors, Brokers and Offices is a great tool for engaging visitors, capturing leads, and nurturing those leads into real estate clients.
We are excited to announce LASVEGASIDX.com for all of our neighbors and friends in the Greater Las Vegas Association of Realtors. Any agent who is an active member of GLVAR can add all of the MLS listings to their existing or new real estate website. LasVegasIDX offers IDX Broker setup, IDX Addons, and our SweetSites for real estate agents.
LasVegasIDX IDX Broker Setup
Any real estate agent in Las Vegas who needs to get all of the MLS listings on their site will know how valuable IDX Broker is for them. We have setup packages for free, $99, and $199. If you want one of our IDX customizations packages, we have a few pre-built options for $499 and you can also purchase a complete custom IDX design limited only by your imagination. Have the best functioning and best-looking IDX in your market.
LasVegasIDX IDX Addons
Our IDX Addons are plugins and services that completely enhance the way IDX Broker works with your WordPress website. We have tools to display Similar Listings, to allow Facebook login, show Zestimates for Home Valuation, Individual Agent pages, and much more. Get signed up for our free IDX Addons today, or upgrade to one of our IDX Addons packages to get all of the goodies on your website.
LasVegasIDX SweetSites
Agents need to sell real estate, not build websites. We have combined WPEngine hosting with our Drag & Drop page builder tool to allow our clients a fast, simple, and easy solution to have a great website. Get a new internet image for your business within one week.
Visit LasVegasIDX.com today to get signed up.