Lake Life Realty IDX Broker WIX Site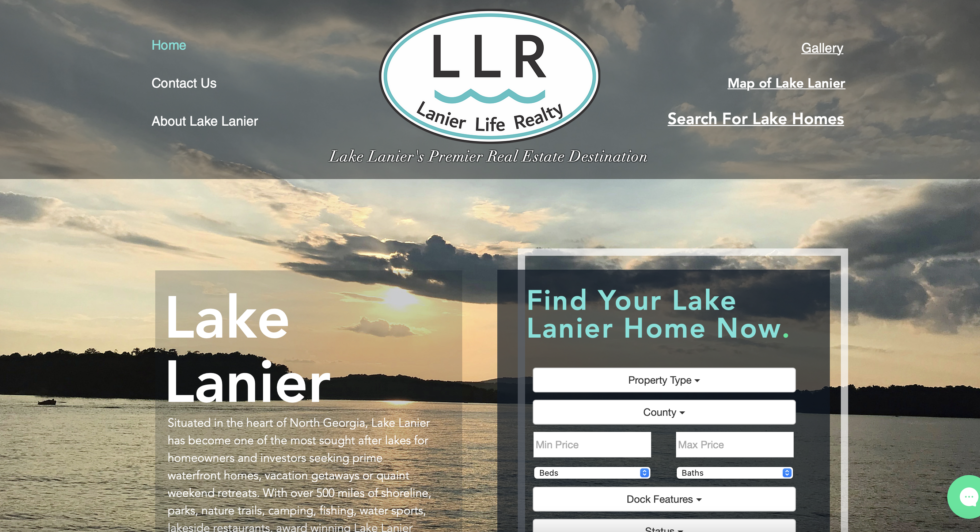 We want to showcase this cool website that we have just finished work on. This is https://www.lanierliferealty.com; Russ, one of our clients, built out this website on WIX. This is a Real Estate site for lake homes at Lake Lanier, a famous lake located in North Georgia.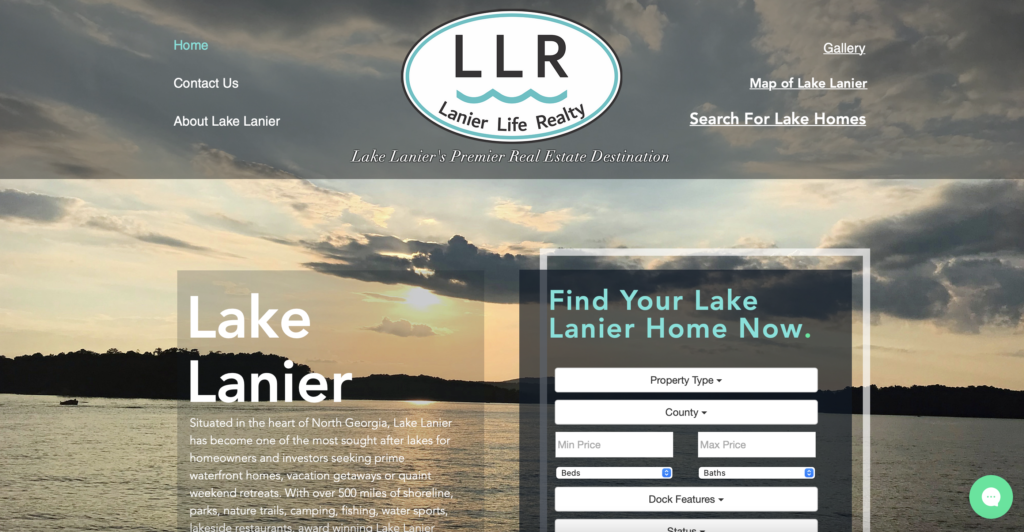 He hired us to do IDX Connect for him, this is our premium IDXBroker service and it includes:
Setup of the omnisearch tool on the home page.
We setup all the IDX pages using the header and footer of your existing site and match the styling of your site.
We configure the settings on IDX Broker admin backend for you.
You get our tools at https://idxaddons.com
You get our Premium IDX templates at no charge
You get access to our Free WordPress Theme, Simply IDX
We will help you setup your custom subdomain like search.myrealtygroup.com instead of myrealtygroup.idxbroker.com
However, Russ wanted us to build a different search tool that wasn't like the regular omnisearch tool we offer on IDX Connect. We were able to build out this custom search tool for him with some coding.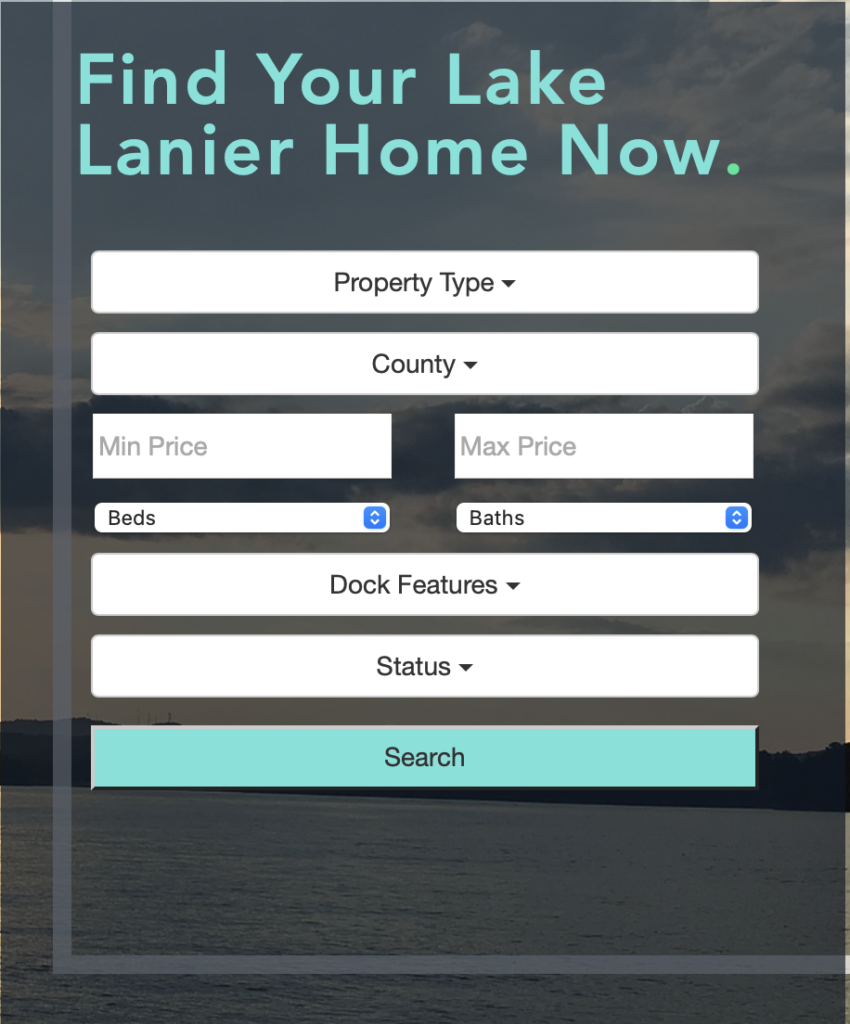 Visitors are able to search from a custom dropdown that has the features that our client gave us. The available options are laid out when you click on the downward facing arrow, this makes it easier for users to find what they're looking for. For example, since Russ is advertising lake home, we added the "Dock Features" option since this is important for buyers.
It's possible to choose more than one option in all of the dropdown menus, something that is heard to achieve with the regular omnisearch tool. This is a WIX search tool that we can help you build out for your real estate website, it doesn't matter what your target market is!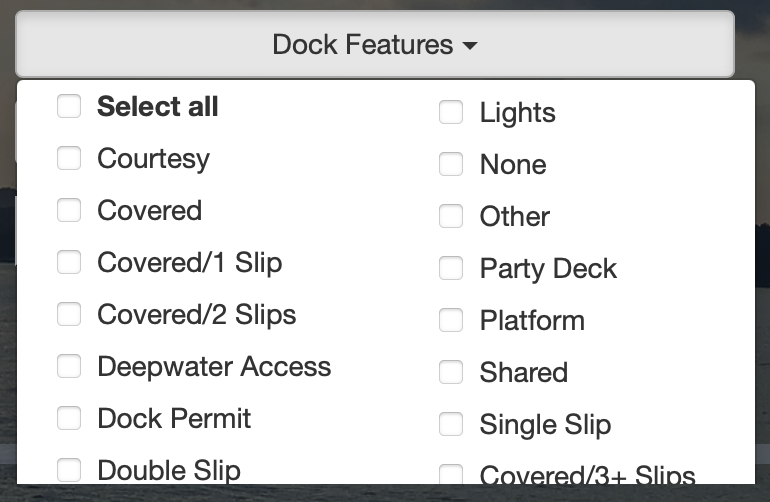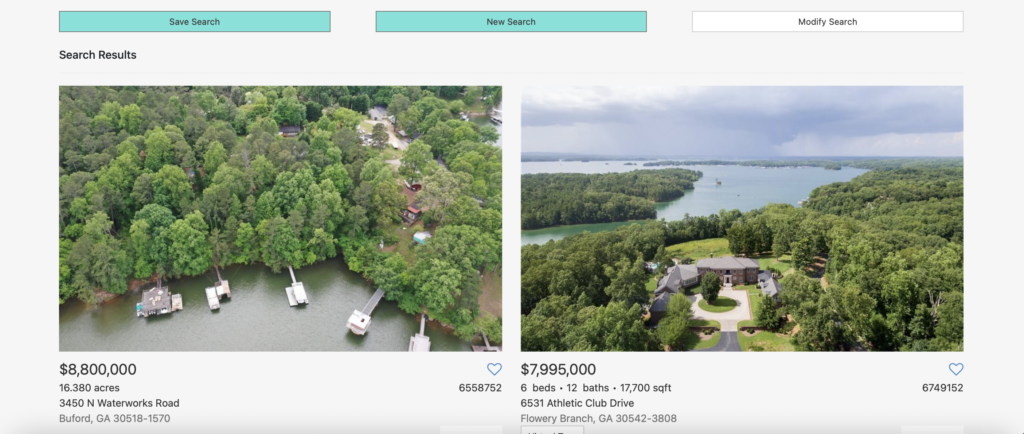 When users have finished inputting their search criteria and make a search, the WIX site redirects them to their IDX Websites. This is how his properties look. We offer various IDX template options for results pages for our clients! You can check them out here: https://realtycandy.com/premium-idx-templates/.
You can also edit how the IDX details pages of your properties look. This website has the Miami template. It has a form that leads can fill out to request more information, a map of the location, and popular listings that can be clicked on.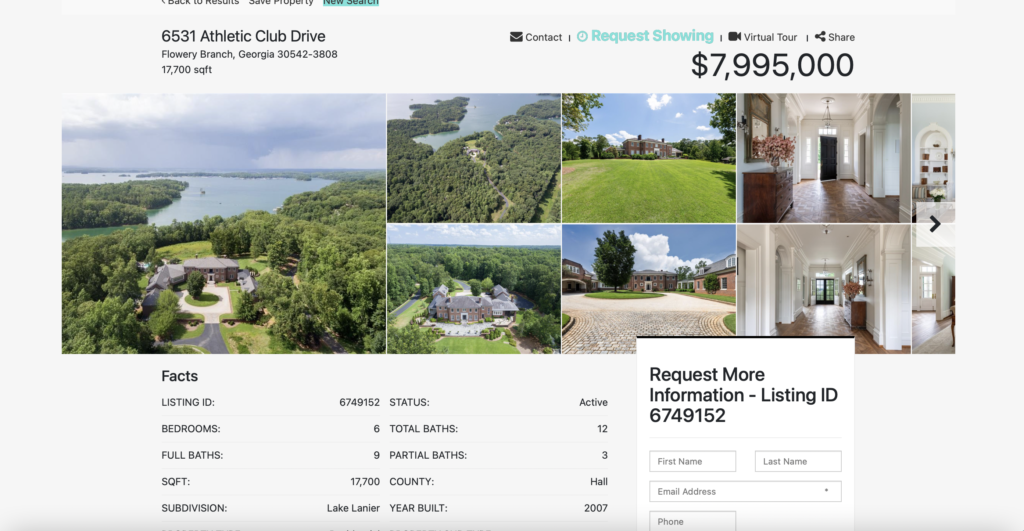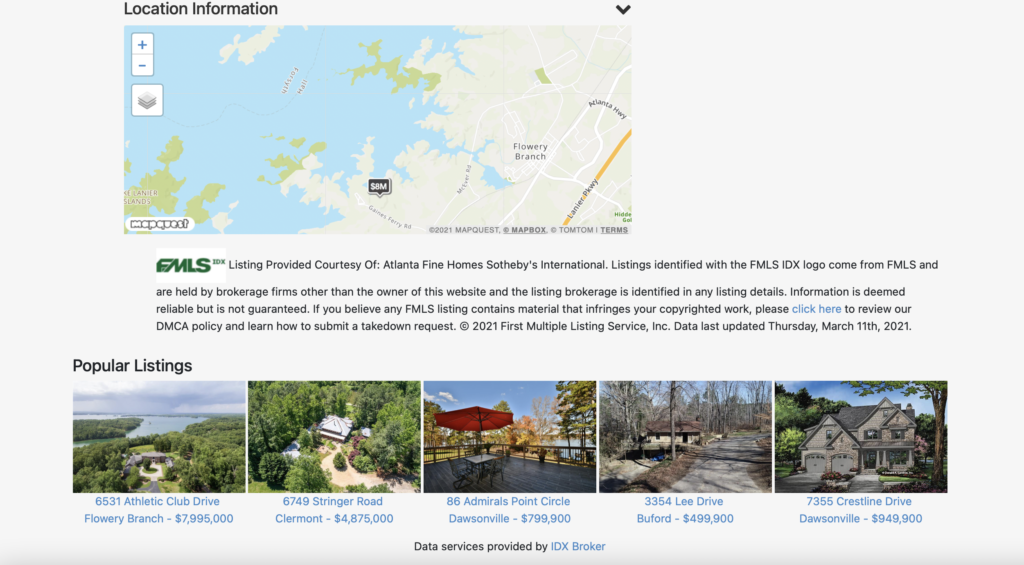 Both the results and details templates are very easy to set up! You can find them at idxaddons.com, just follow the steps on the Youtube video below. You're all set with just the click of a button.
We think WIX has a very seamless integration with IDX pages and both are easily edited. WIX pages can be modified through their dashboard and IDX pages through the Middleware IDX Broker page https://middleware.idxbroker.com/mgmt/login
Take a look at this Youtube video where we give a tour of Russ' page and its features.