Incredible Tulsa Parallax Equity Theme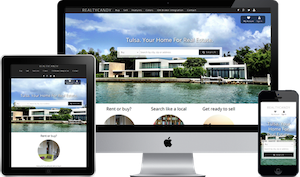 We love the new Tulsa Parallax Equity Theme.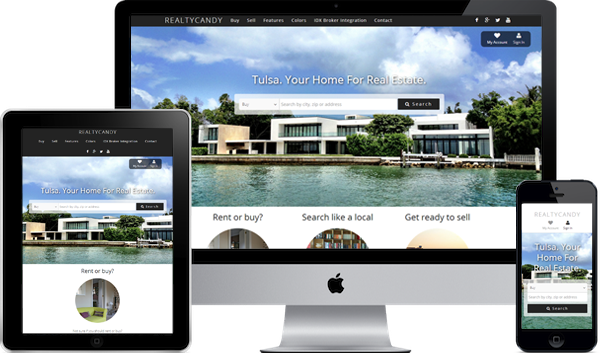 It's contemporary sleek design is easy on the eyes and even easier to use.
It's Quick Property Search Bar is pretty impressive. When you first get to the site, the bar only shows three search criteria, but once you begin to fill them out, the rest of the criteria appear. Thus giving your customers the necessary, and even the little extra help to find exactly what they want.

As you scroll down the page, you notice the subtle slide of the Parallax effect as the photo remains in place even as the rest of the screen moves. The three main buttons are a great way to showcase your most impressive offers that you have, or even some of the helpful resources that you have on your site to help out your customers.
The "What's My Home Worth?" bar is a clever little tool to help your customers arrive at an estimation of what their home is worth. When they begin to search for their address, city, state or ZIP, the search bar begins to give suggestions helping them type their desired place in faster. This tool is also tied into IDXBroker's Valuation, giving them a better idea of what their home might be worth.
There are many other great things that just make this theme incredible, like a calculator that helps your clients find out how much home they can afford, easy YouTube integration onto the site, Social Media Buttons integration, and that it is Mobile-Responsive.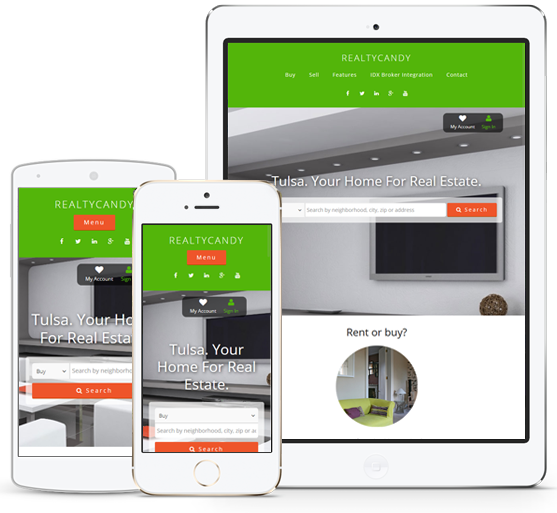 At the bottom of the page, there is a place to list all of your cities, and communities that you are marketing your site toward so that your customers will be able to find what they are looking for sooner.
It's also very easy to change the color scheme between green, blue, red and black to match your company's style.
So get started with your very own Tulsa Theme Website today!