IDXbroker for Alaska (AKMLS) :: MLS IDX Search for Real Estate Websites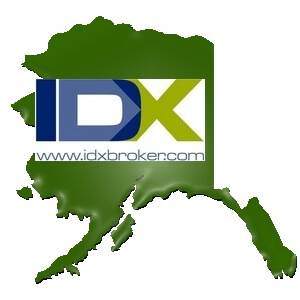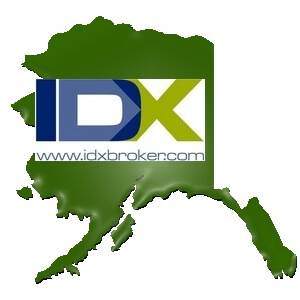 We are excited to announce the Alaska MLS (AKMLS) IDX feed is now available to add to your real estate website today.
All of the members of Alaska MLS (AKMLS) , now can access home search tools that will help, with lead generation, engage visitors to your site and ultimately you will close on more listings.
IDX Broker does this by integrating your website design with IDX Broker, a powerful, dynamic property search engine for your real estate website.  Add one of our premium themes like AgentPress and your clients will be able to search all of the MLS right from your AgentPress or Elegent Estate website.
Daily updates of IDX search results, directly from Alaska MLS (AKMLS) assure that your website visitors are getting the freshest MLS search information available. Your personal or office listings, or featured listings - all of which may be displayed on a single page, updated  from the MLS automatically!
Every property available from Alaska MLS (AKMLS) will be displayed on your website.  Search pages, result pages, and property detail pages from IDX Broker can even be customized to show the Advanced fields available in Alaska MLS (AKMLS).  These pages can also be modified to fit the width of your site.  We will even customize the install to change the size and color of almost any element on the page to match your website.
When we do your IDXbroker install, we also optimize your IDXbroker backend for better Search Engine Optimization or SEO.  There are links to share with your social network, and your clients will love our mobile app for iPad and iPhone.
Upgrade your IDX and MLS search tools today. Get a solution that will separate you from your competition.
Get IDXbroker installed quickly on your site.  We do all the SEO integration to maximize your Google-juice.  We will match the HTML and CSS code from your site to make it all look great. We will set it up on your existing site if you like.  Or better yet, signup for one of our complete Chocolate Pecan Fudge packages to get IDXbroker, WordPress, Premium Themes, Premium Plugins and all the goodies in one sweet package. Just $195 setup and $19 per month to get started.
Check out our affiliate page and get signed up and start earning money today.
Alaska MLS (AKMLS) services the entire State of Alaska AK. Including the following cities:
Akhiok
Aleknagik
Anchor Point
Anchorage
Aniak
Auke Bay
Bethel
Big Lake
Cantwell
Central
Chickaloon
Chitina
Chugiak
Clam Gulch
Cooper Landing
Copper Center
Cordova
Delta Junction
Dillingham
Eagle
Eagle River
English Bay
Fairbanks
Girdwood
Glennallen
Haines
Healy
Homer
Hope
Houston
Kasilof
Kenai
King Salmon
Klawock
Kodiak
Larsen Bay
Manley Hot Springs
McGrath
Moose Pass
Naknek
Nenana
Ninilchik
Nome
North Pole
Palmer
Pedro Bay
Petersburg
Point Baker
Port Alsworth
Sand Point
Seldovia
Seward
Skwentna
Slana
Soldotna
Sterling
Stony River
Sutton
Talkeetna
Tok
Trapper Creek
Tyonek
Unalakleet
Valdez
Wasilla
Whittier
Willow
Wrangell