Put Property Valuations on IDX Broker Details Pages for Free.
How many times have you wanted to have a "Zestimate" tool right on your own IDX Broker website?  Well this feature is available to you, for free,  right now by using one of RealtyCandy's Premium IDX Template Designs. 
The benefit to this great widget is that as visitors come to your site and look through your listings, you are able to help them make decisions about how the property they are looking at is priced compared to current market values. 
Property Valuations help your clients feel that your IDX site is a real benefit to them.  You are giving them valuable information they can use in this important decision-making process.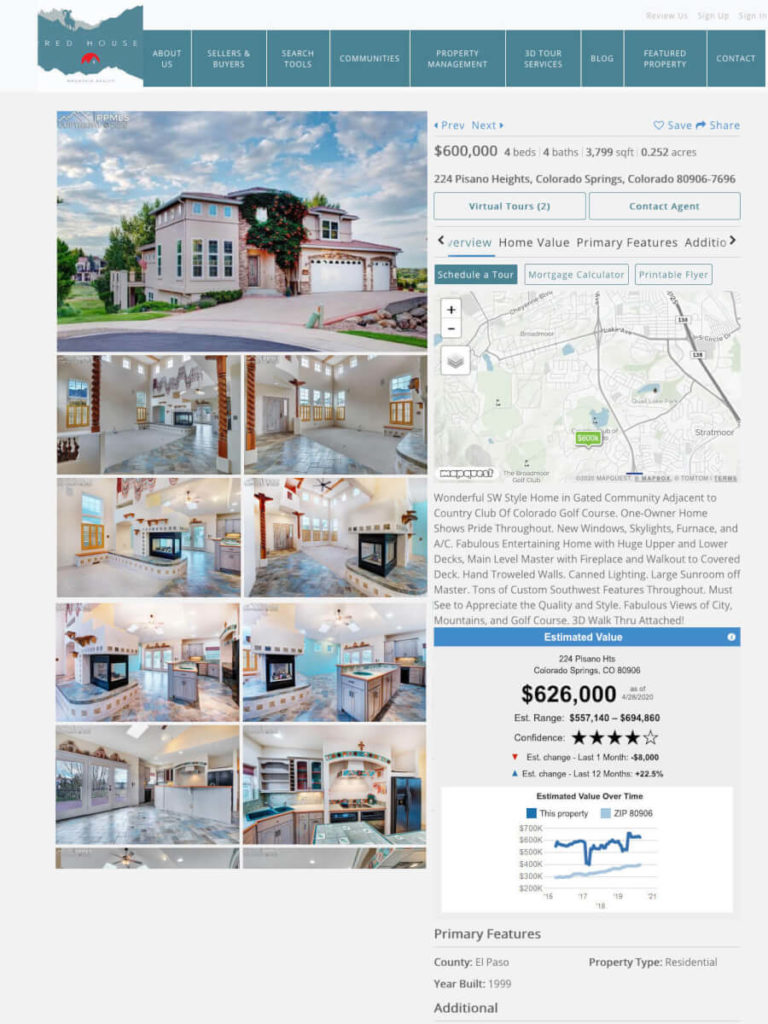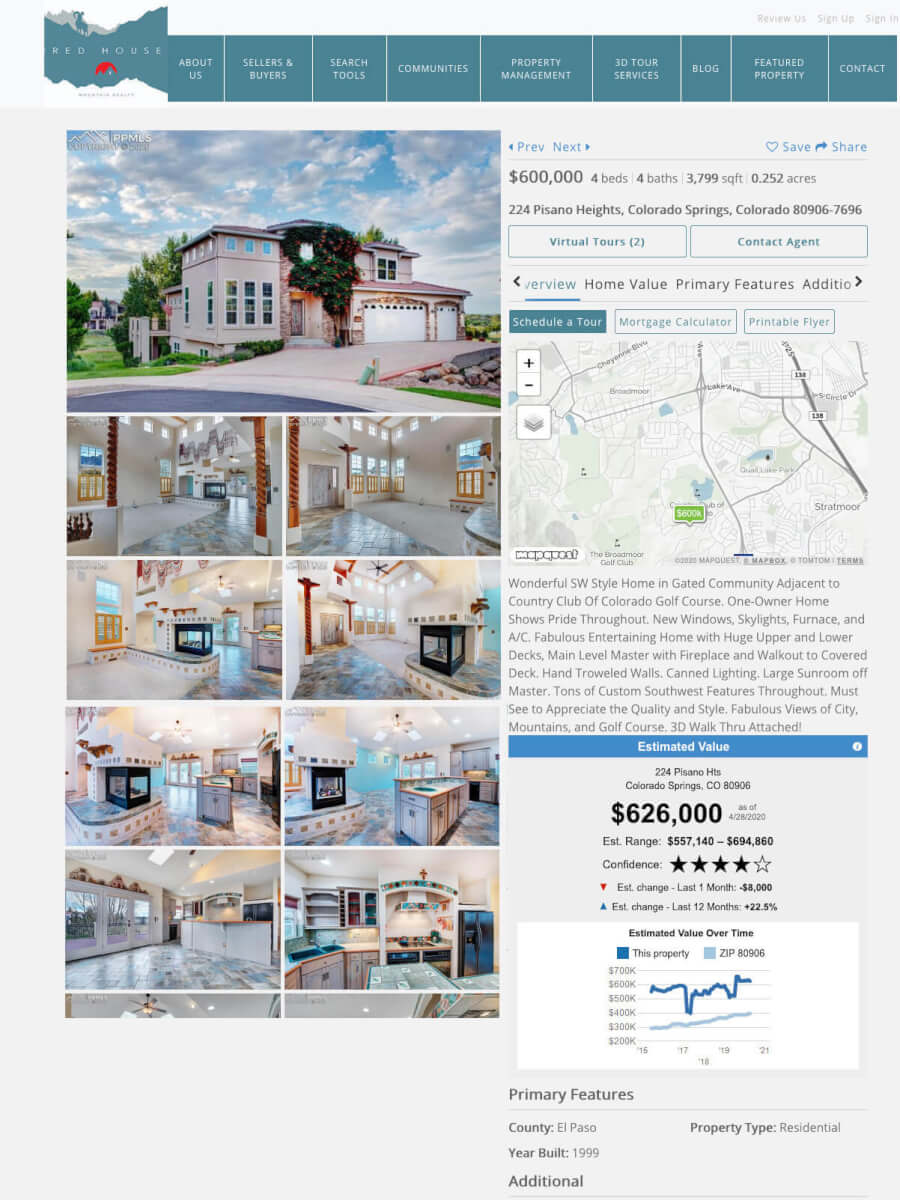 RedMountainRealty and AVM Property Price Estimates
We are very thankful to David and Ricki Chester at RedMountainRealty.com for helping us develop this tool.  
They got signed up with RPR and we added the property price estimate widget to their site as you can see by clicking on the "home valuation" link at the top of any listing details page from this page:
https://listings.redhousemountainrealty.com/idx/results/listings?pt=1&srt=pra
Or you can scroll down the IDX Broker details page and see the widget in the sidebar.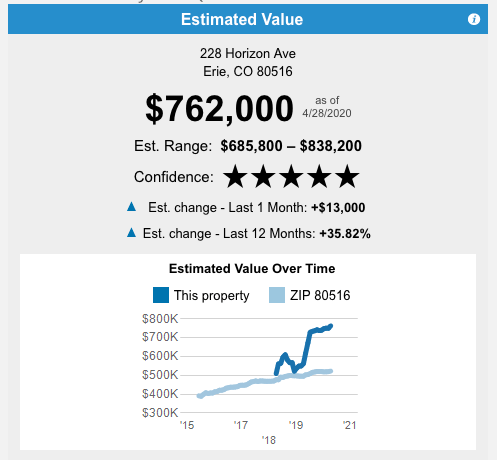 Here is what Ricki sent to us about how she feels about this new feature on her website:
Hello,
Just wanted to let you guys know that the new property evaluation tool is AMAZING!
We are so happy to have something with this quality of information giving us a pricing evaluator on our site now.
The guys over at RealtyCandy have been putting it together for us and have the interface looking amazing!
They have been incredible to work with on everything and with this, just took our site to a whole new level.
JUST WOW! (My husband is loosing his mind over it right now. Haha 🙂
-Ricki Chester RedHouseMountainRealty.com
How can I get the RPR AVM widget on my site for free?
It is actually really easy.  We give this Premium IDX Template Design to all our IDX Broker clients for no charge.
Just shoot an email to IDX Broker that says "I want to use RealtyCandy as my IDX developer."
It is fast, free, and easy.  Your payments will continue as they are directly to IDX Broker.  We get credit from IDX Broker for providing you with these page designs, software, IDXAddons, and tech support.
Usually it takes about one business day to get this change made, and you will automatically get access to all our templates.
If you decide that our tools and designs are not for you, you can shoot them another email at any time and change back.
What is RPR and the AVM widget?
Most Realtors are not aware that NAR(National ) has a division called RPR that provides some free tools to brokers and MLS service areas.  One of these great tools is the free AVM widget. 
How can I add these Property Valuations to my IDX website?
You can signup for it here:
Once you get your "token" from RPR, you will want to go the dashboard of IDXaddons.com and just put your key in like this:

After that is in place you should start seeing the property valuations on your details pages. If you don't see it on your page, just contact RealtyCandy through the chat in the bottom right-hand corner of the screen and we will verify that it is setup correctly. 
We are working on more software and more templates for all our IDX Broker clients.  These are all free tools that we provide at no charge to you.  Take a look at IDXAddons.com to see some of the great features.