IDX for WIX – Daniel Scarfone Miami Florida Realtor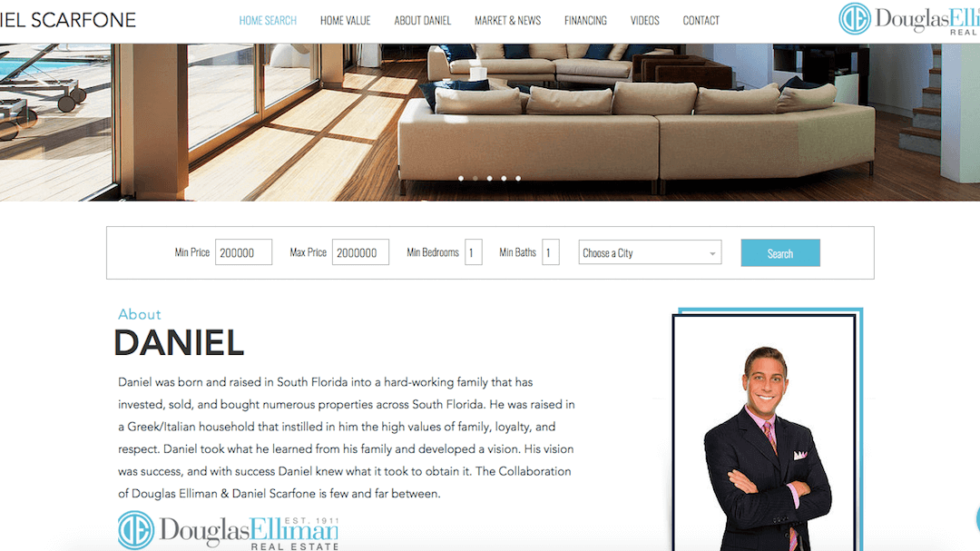 We were happy to get a call from Daniel Scarfone a few weeks ago. He is an agent with Douglas Elliman real estate in Miami Florida.
When Daniel asked "Do you do IDX for WIX websites?", our response was a resounding YES!
Daniel had his WIX site built already so we just hopped in there and setup IDX to his WIX site.
Since Douglas Elliman has a luxury image for real estate, the look and styling of the site was important.  One of the great things about our IDX for WIX integration is that we are able to bring the styling on the WIX site to the IDX pages.  We are able to bring the font styling, the color scheme, and the agent branding right onto the IDX Broker pages.
Now when Daniel has a client who he is working with, he can just tell his client to go to DanielScarfone.com and start using the search right there on the home page.
We are also able to include our Maxima Map Search with WIX sites.  Using this map search on your WIX real estate website gives your users the type of experience they have come to expect from using one of the big portal sites like Zillow.com.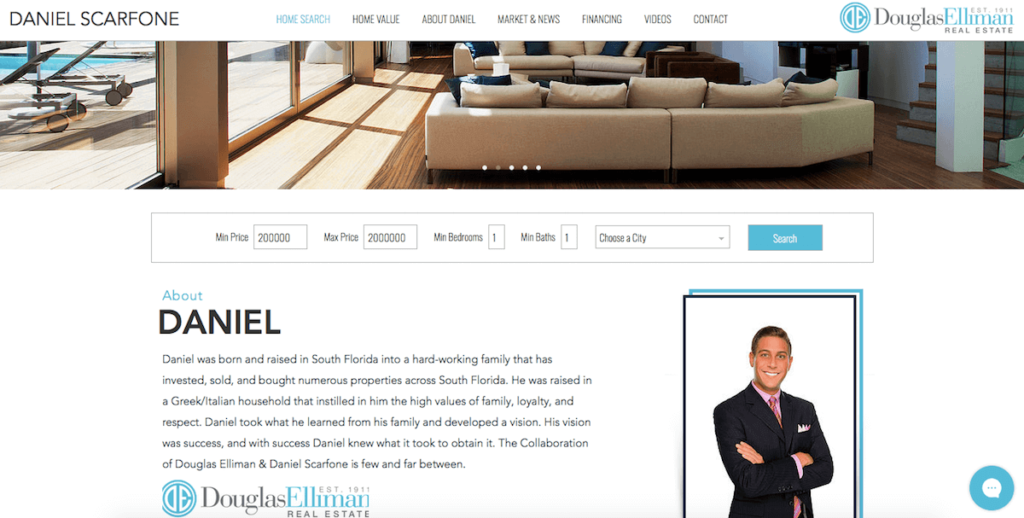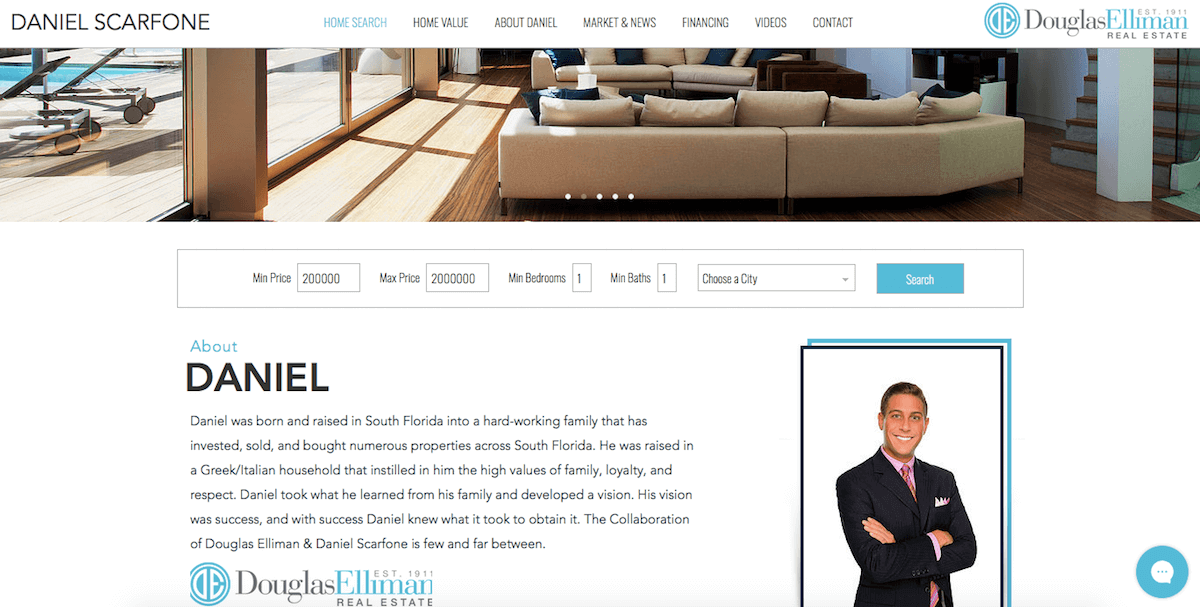 What does it take to get IDX for WIX?
We don't build the real estate websites for our clients on WIX.  Our specialty is WordPress and IDX Broker.
We ask our clients to get the WIX site mostly setup.  Usually if you have about 80% of the site completed or your entire WIX site completed, then we can just hop in there, and in about one to two business days, we can connect IDX Broker to your existing WIX website.
We use our "WIX, SquareSpace, and Weebly" secret-sauce to give you a solution that doesn't use iframes. When a site uses a "frame" or a "framed" solution it is really like a site-within-a-site.  This is not a good thing from an SEO standpoint, and it is also not good from a user experience point of view.
Our WIX integration gets you the full Monty on the IDX Broker pages.  Your clients can save searches, save properties, and use our other great tools.
Get IDX on your WIX site today.
Just visit https://realtycandy.com/idx-broker-setup/ and signup for us to connect IDX to your WIX site.
Once you do that, you can go to https://platinum.realtycandy.com and signup for the IDX Broker service.
(When you use this link, IDX Broker will waive their new account processing fee.)