IDX Broker Office Visit to Eugene Oregon 2023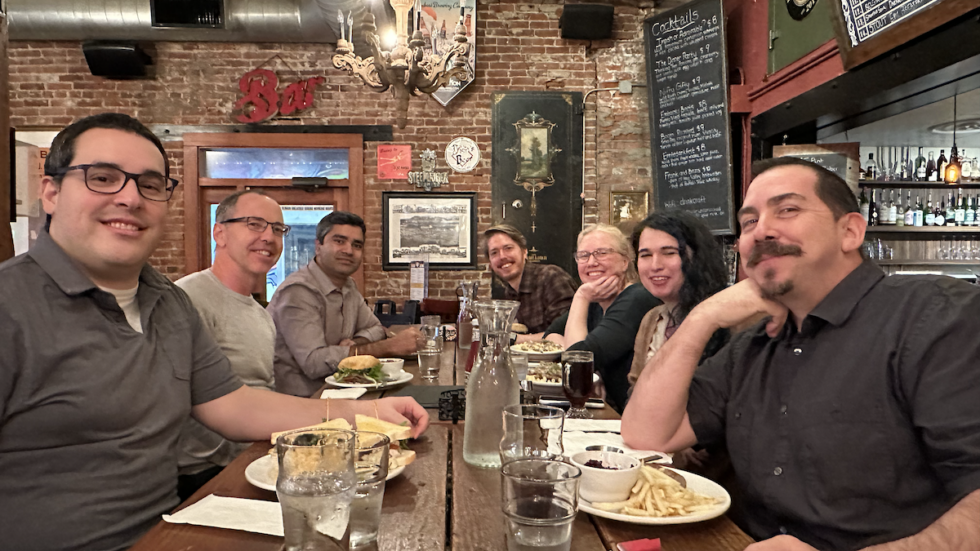 Last week I had the opportunity to go up to Eugene OR and visit the headquarters of IDX Broker.  This is my second time to go up there in the 12 years that we have been IDX Broker developer partners.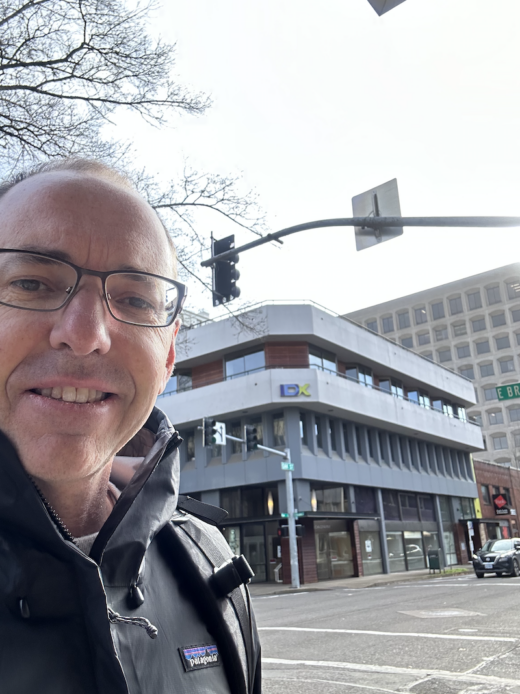 Going to IDX Broker Home Office to Meet the Developer Partner Team
It is important for us to go up and visit to meet the new team who is in place now, after the acquisition of IDX Broker by Elm Street Technologies.  There had been leadership and personnel changes, and there is just something valuable about meeting people in person.
We also have a new group of clients that are marketing agencies and website designers.  These clients have some special needs in terms of fast and simple onboarding for IDX Broker clients.  They also want to have personalized dashboards for IDX settings.
Meeting with the support staff, and the people who work with the developer partner program gives us a way to get these requests into the work queue or at least into the mind-space of the team at IDX Broker.
Meeting Will, a Marketing Agency Client
I got to Eugene and met with one of these new clients who lives a couple of hours away and was kind enough to take the time to meet with me.  Will specializes in marketing for real estate agents all over the United States and Canada.  He works with RealtyCandy in order to get IDXAddons for his clients.
We also do IDX onboarding for all of Will's clients.  We build out community pages, setup Premium IDX Layout pages for them, and get their property search really dialed-in.
We make a great partnership with Will, because he can focus on what he is great at, and we take all of the angst out of the real estate centric IDX Broker part of the equation for him.
Will and I went to a great Mexican food restaurant in Eugene and discussed how we can work together to help build his business over some great cheese enchiladas.
Lunch and the Big Meeting with IDX Broker
The next day, I got to walk from my hotel to the IDX Broker office.  I was pretty excited.  This is the MAIN EVENT!
I was a little early and Jeremy took me around and introduced me to a bunch of the people who do tech support and product development for IDX Broker, before we took off for lunch with their team.
Over a great lunch, at a place I had visited 12 years ago, I got to meet Lain who is the lead of the customer support team.   Matt, who works with the dev partners joined us.  Nitish, the new General Manager was in town, so I got to meet him.
Julie, the person in charge of content marketing was there too.  I had done a webinar with her in the past, so it was great to meet her in person.
I also got to meet Chris, who is the newest member of the team.  Chris will be working with the developer partners moving forward.  He was in town from New York area.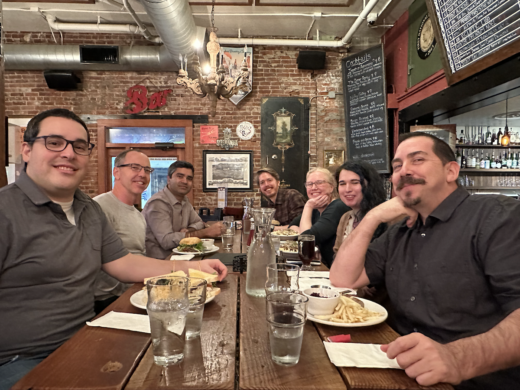 Meeting after lunch in the IDX Broker conference room
After lunch, we all walked back over to the office and I got to visit with some of the IDX team in their conference room.
We discussed things like expanding the reach of the API so that we can modify the settings in the IDX Broker dashboard from inside of IDXAddons.  We also spoke about how we can work together to make life simpler for our IDX clients.
Shared Destiny with IDX Broker and RealtyCandy
I just finished reading a book called "The Machine that Changed the World".  It is about the Toyota Production System, or what is commonly known as Lean Production or Agile Production.
It was fascinating to me to read about how Toyota and their suppliers setup these relationships that were like a web.  Toyota invested in the supplier companies,  supplier companies invested in other supplier companies, supplier companies invested in Toyota.
Beyond financial investments, these companies also shared human resources.  Team members from one company may work for a while on a project for another company, or they may actually go and change to be employed by another company.
Toyota refers to this concept as "Shared Destiny".
Here at RealtyCandy, we understand the value of having great partners like IDX Broker, Will, and our other agency/designer partners, our great team members.
We know that partners change businesses.  We value our partners and we strive to provide extraordinary value to each of them.
We hope that as we work with you, and with our existing and future partners, that our "Shared Destiny" will be wonderful for all of us.
Contact us by clicking on the chat button below to see how we can help you and your business become part of our "RealtyCandy Family" today.
-James