How to Get Plunk Tools with RealtyCandy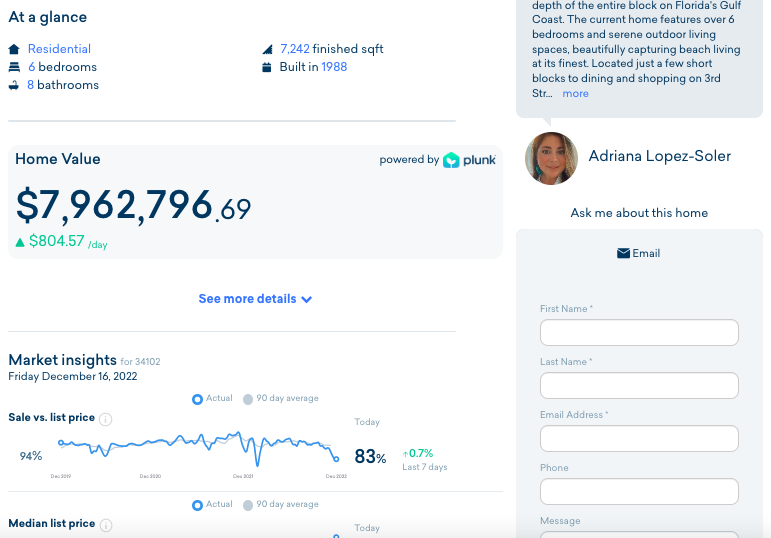 At RealtyCandy, we want to ensure we provide state-of-the-art technology and software to our clients.
We have recently partnered up with Plunk, a home analytics platform that tracks over 104 million homes in real time, leveraging both real estate and non-real estate data to capture the dynamic value of a single home, a trade area, a key segment, and the entire market.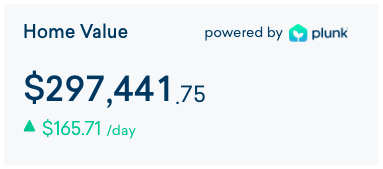 Plunk Home Valuation Tool
Plunk uses AI-driven tools to turn housing data into accurate and digestible metrics, equipping real estate professionals with a user-friendly financial analysis tool that makes it easy to keep leads interested in your site and coming back for new stats.
Just like you can find out the accurate value of your stocks, Plunk is updated 24/7 to provide real-time data on a property's current value.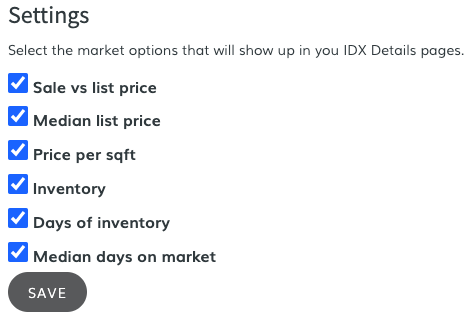 Plunk Market Insights
Market Insights are another one of our Plunk tools that allows leads to request information like the median list price, price per square ft, and sale vs. list price among other statistics all at once, while also showcasing competing listings at the bottom of the page.
When the Market Insights are sent over, you also have the option to customize the messaging on that page. For example, you can ask them to contact you for more information, or give them any other information you'd like about your company.
You can find the Home Valuation Tool in IDX Add-ons under "Plunk Settings", where a step-by-step tutorial with screenshots is available. In the settings, you can select the market options you wish to display, with up to 20 valuations available for free per month, with the option to purchase more if your site has more leads to assist.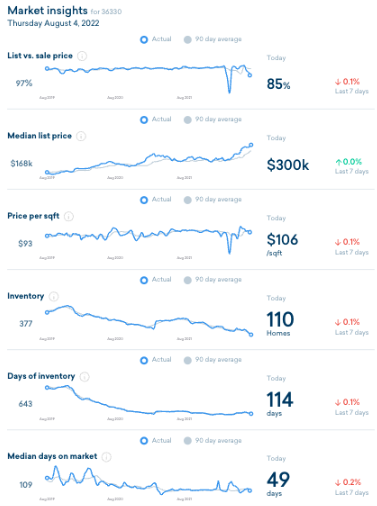 This combines with the Home Valuation tool by letting users who put an address into the Home Valuation tool add their phone number to be sent the full landing page to view these Market Insights on the same zip code.
Plunk IDX Details Page
This template can be used as your IDX Broker Details Page template for all properties, and includes all of the Plunk tools described above to give you more information on every listing, all just by applying RealtyCandy's Plunk Details template.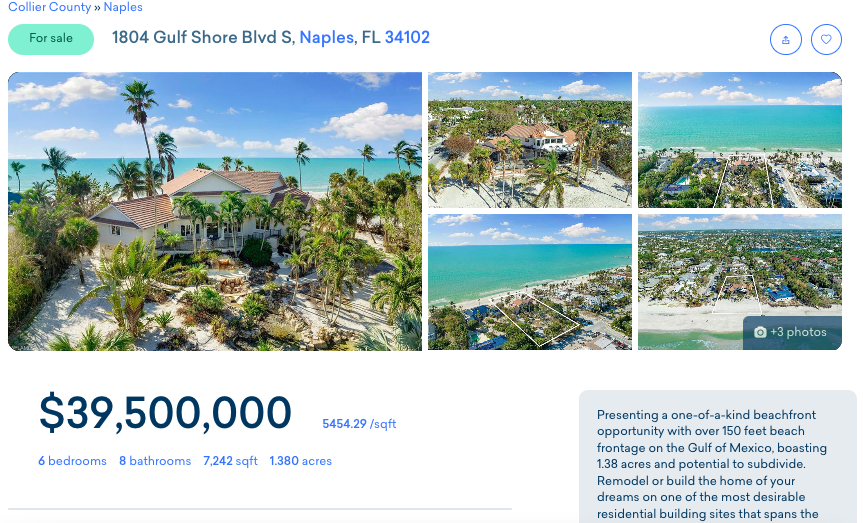 That means both the Home Valuation Tool and Market Insights will show up on those pages right below this beautiful gallery and key listing information, and you can also add the individual widgets to other areas of your site.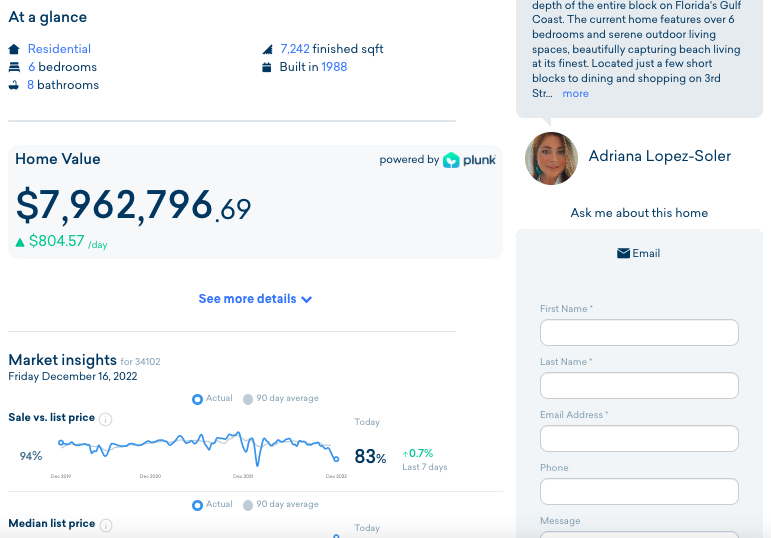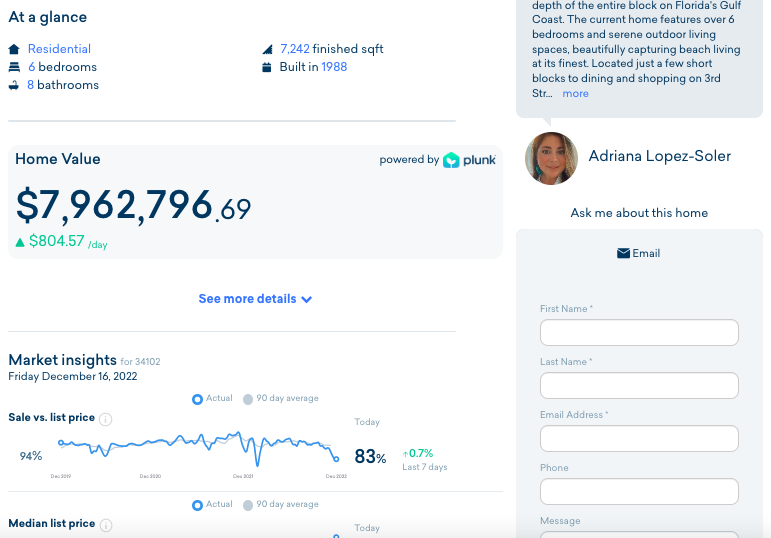 One thing to note is that only US addresses are supported by Plunk tools at this time.
Get Plunk tools on your site today to be ahead of the competition and put data on your site that normally costs other companies thousands of dollars to develop the software to display. As a RealtyCandy client, you have access to this Details template with built-in Plunk tools, and everything else on IDXAddons.com.
Contact our team today if you have any questions.