Hooray for Hollywood Real Estate, as brought to you by RealtyCandy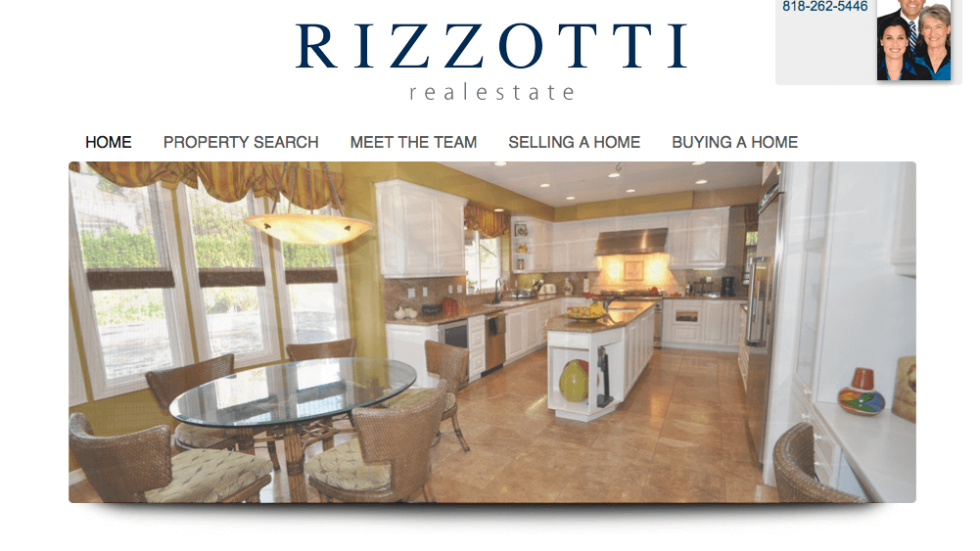 Folks searching for homes and properties in the sun-drenched, highly glamorous California communities of Hollywood, Los Angeles and Burbank are looking for a certain degree of style and class in their real estate websites–along, of course, with a crisp, clean, mobile responsive site that is easy to use and highly informational. And that is exactly what RealtyCandy provided for Rizzotti Real Estate, based in Burbank and serving that city and surrounding areas.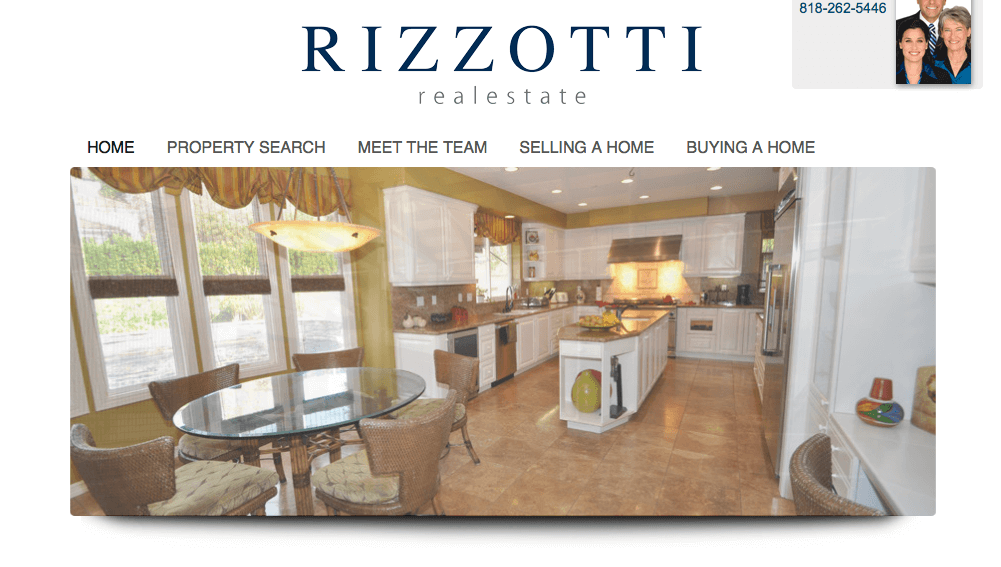 Using CleanIDX real estate theme, RealtyCandy gave the Rizzottis a crisp, clean site that bespeaks and defines California style. A built-in slider displays beautiful images of homes up for offer, while an easy to use homepage menu allows the visitor to meet the Rizzotti team, find out how to sell their homes, and access full contact information for the agents.
Special areas of resources and information are available for both buyers and sellers, with special tools available to discover what your home is worth. And when the visitor is ready to search for a home, a handy search tool accesses IDX Broker pages with all the information they need; allowing prospective buyers to look by price, location, as well as the number of bedrooms and bathrooms needed.
If the visitor is in search of a beautiful home in upscale Burbank-area neighborhoods such as Halston Estates, Magnolia Park, Burbank Rancho, Toluca Lake, or Glendale Rancho, they not only will be able to find numerous homes and properties in these areas; they will easily access photos, prices, the number of bedrooms and bathrooms in each home as well as its square footage. Advanced property features are also available, as is the contact info, mortgage calculator and listing ID number that will help serious buyers procure the home of their dreams, displaying homes for all of the CARETS MLS service area through IDX Broker Platinum.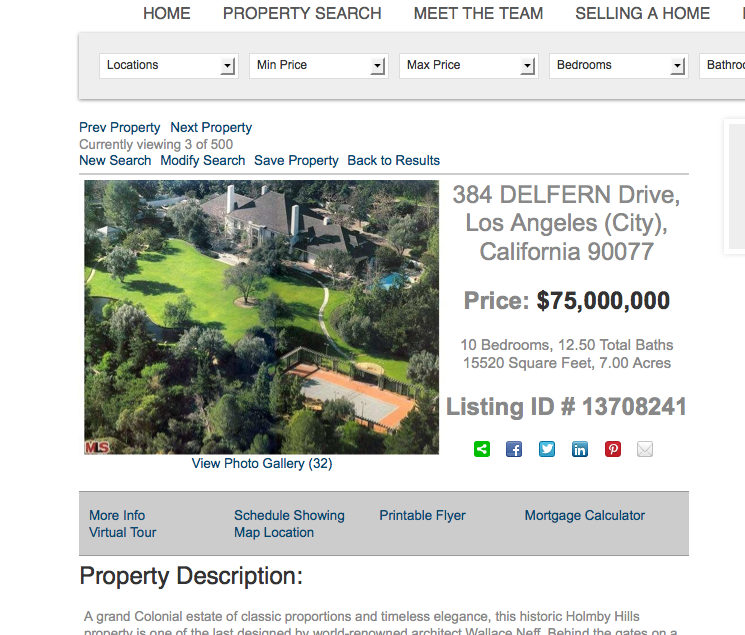 Aside from being informative and easy to navigate, the Rizzotti Real Estate website is an enjoyable place to visit. People can enjoy the sharp visuals and friendly attitude that come as part and parcel of the site, sign up for an e-mail newsletter, read positive and informative customer testimonials, and peruse articles about how to enhance their new home; doing everything from decorating the dining room to building the perfect home theater.
Much like a big budget Hollywood feature, the Rizzotti Real Estate team reigns as the star of their beautiful, easy to use RealtyCandy real estate website.