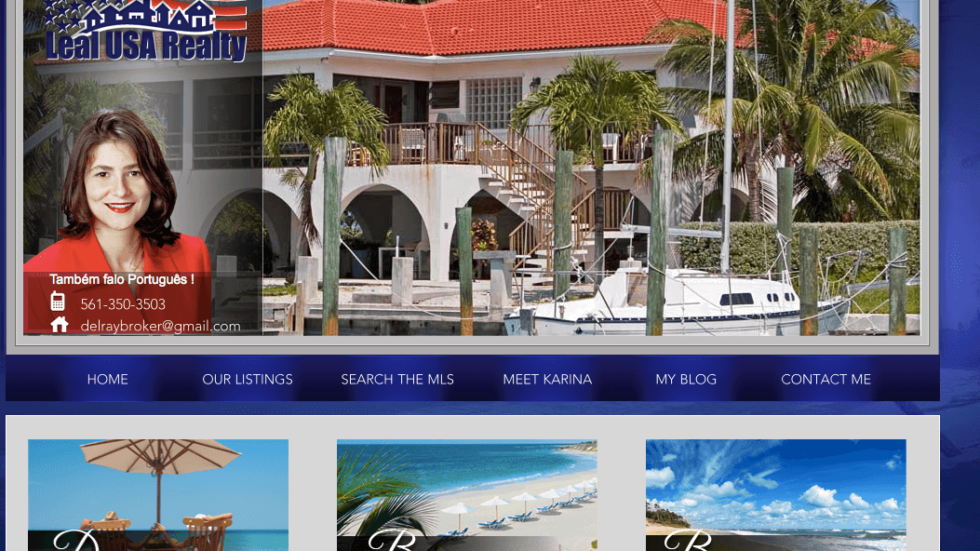 As much as many of us love to escape to Florida beaches to soak in the sun and surf, some choose to take that extra step and make exotic Florida their beautiful new home; and for these lucky few, BrokerFL.Com is a veritable one stop shop for the beach home of your dreams.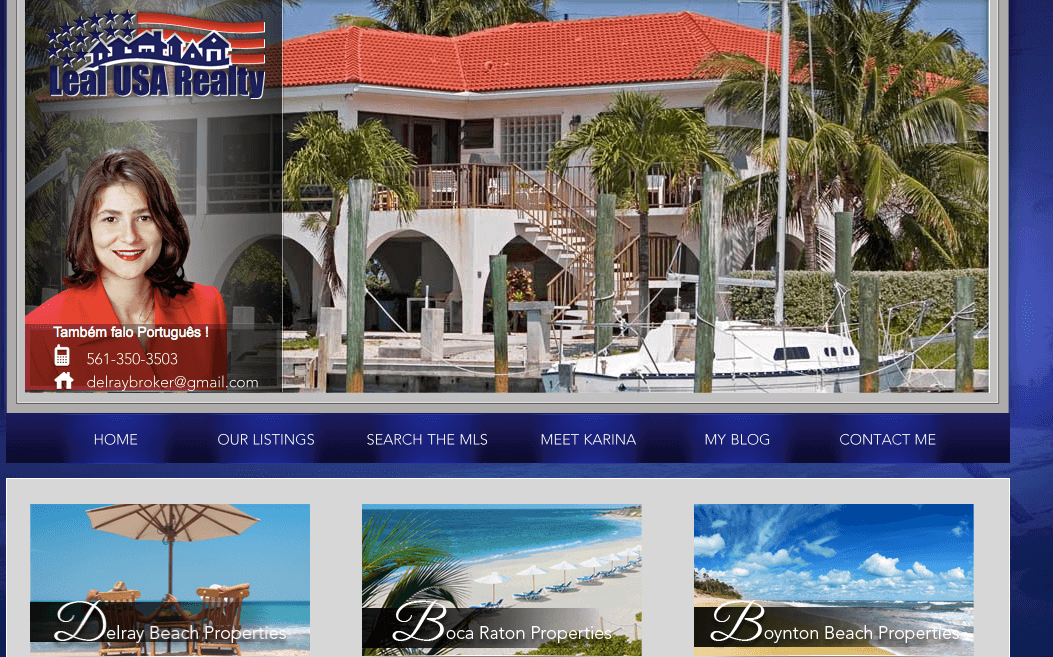 Covering the tropical Meccas of Boca Raton, Delray Beach and Boynton Beach, this website showcases the luxury home offerings of superstar Florida Realtor Karina Leal at Leal USA Realty. Designed with WordPress with IDX Broker Platinum, this site catches the eye with stunning visuals and dynamic graphics that capture the beauty of the exotic locales it covers.
…but that's just the beginning. Once a guest decides that he/she wants to search for a permanent residence in these tropical communities, they can employ a variety of flexible search mechanisms to find that home. They can check out featured properties handpicked for their perusal. They can peruse drop down menus to search for houses in desired areas, even narrowing down their criteria to locate waterfront and country club homes, as well as houses in gated communities.

They also can search by desired home features, such as minimum and maximum price and the number of bedrooms and bathrooms. Or they could consult an interactive map to pinpoint specific listings currently on the market.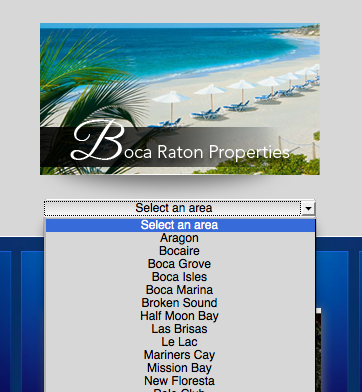 Once they access these listings, they will find lovely photographic representations of chosen homes, complete and comprehensive information about the homes that interest them; stating the price, address, square footage, acreage, number of bedrooms and bathrooms, etc. And once they learn all they wish to know about prospective homes, they can visit other helpful pages that feature information about featured communities, and about Karina Lail; checking out her bio, blog and contact information.
Let Karina Leal and Realty Candy (www.staging.realtycandy.com) be your guides on your big Florida adventure; you're bound to feel like you're always on vacation!