Get more SEO and Google Juice from IDX Broker with Saved Search Generator
We have a lot of IDX Broker clients who reach out to us and ask what can I do to rank higher on Google or get more of my pages indexed by Google?
They are all really looking for more leads. More leads who will convert into clients and buy or sell real estate.
We have seen over the years that Google doesn't really give most real estate agents' sites ranking for an address of a listing like 123 Main Street.
It is also hard to get ranked for "Miami Real Estate".  (...like millions of dollars hard.)
We have seen that Google will index the IDXBroker saved links or saved searches and then show those when people search.
Let's check out some examples:
Select an area and some features
Say you want to make saved searches for Miami.  You sell homes with swimming pools.  So you need to break out the homes by price range and by swimming pool type.
Just thinking about making all of the searches for homes from $100,000 to $2Million by $100k increments for different swimming pool types can make you go into a little bit of a coma.
But wait!
Save hours and hours of time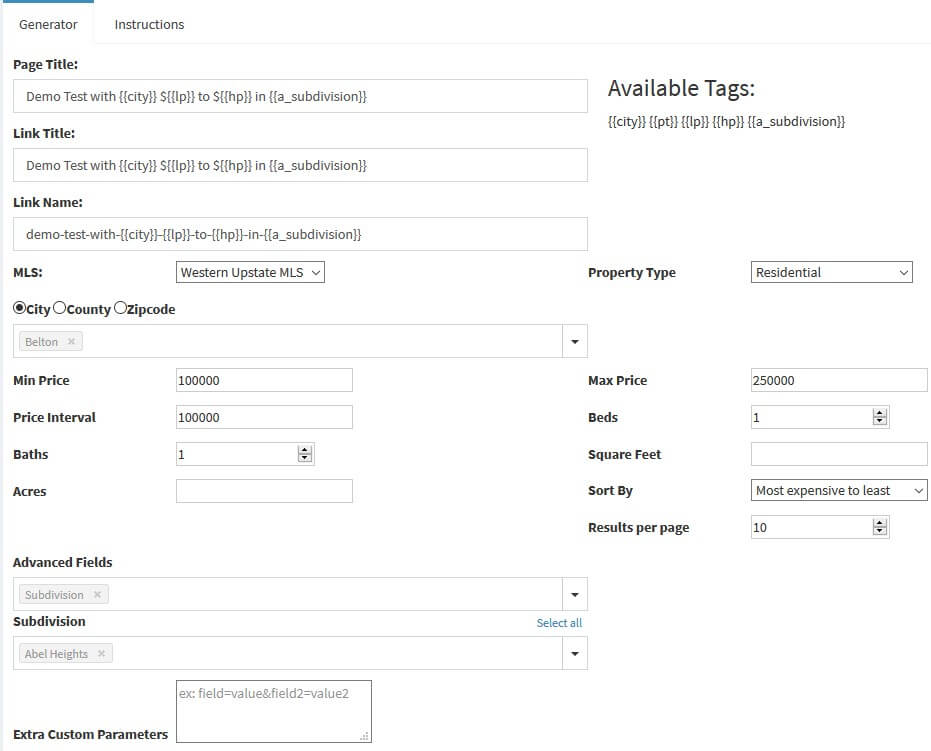 Our new Saved Search Generator allows you to make saved searches just like this with multiple search criteria like price ranges, features and cities in just a few seconds. Yes, SECONDS!
This used to be a process that would take up the whole weekend or at least a few evenings.  Now you can make it in a few minutes.  (I am looking at you Chris and Mike!)
The "Saved Search Generator" is one of the many tools in our IDXAddons that all our IDX Broker clients get for free at IDXAddons.com.
You don't have to download anything and it works if you use IDX Broker on WordPress, WIX, SquareSpace, Weebly, or any other platform.
With IDX Addons, you get all our Premium IDX Apps, Premium IDX Templates, and Premium IDX Widgets.
IDXAddons is the ULTIMATE free IDX Broker Toolkit.
To use it just login to https://idxaddons.com
If you don't have an IDX Broker account, you can go to https://platinum.realtycandy.com to get signed up.
If you do have an IDX Broker account already, but want all the free tools just click on the chat button on the bottom right and let us know.  We will show you how you can get them at no charge within one business day!
Watch this video to see how you can make a handful of saved searches in just minutes:
Ok but what if you need some more advanced searches?
Check out this video to see some more options for your saved searches with IDX Broker:
Start Using Saved Search Generator Today!
It is really easy to start using.
If you use RealtyCandy as your IDX developer, just go to https://idxaddons.com and start making your saved searches.
If you don't use RealtyCandy yet, you can contact us on the Support Chat in the bottom right hand corner or visit our Contact Us page.   We will get you setup within 1 business day.
Start using the IDX Broker saved link and saved search generator today and get more traffic to your IDX website.