My Florida Home Hunt Clean IDX theme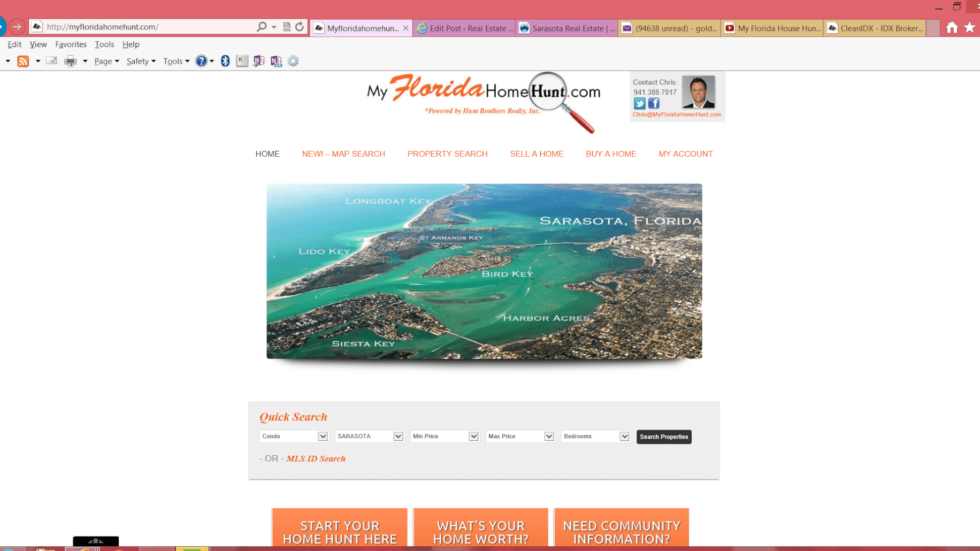 With its sparkling waters and azure skies, golden beaches and exotic flora and fauna, Florida not only stands as the premiere vacation destination; it's a place where many people want to live.
And with the aid of the beautiful and comprehensive website My Florida Home Hunt, designed with RealtyCandy's Clean IDX real estate theme, buyers can discover their ideal dream home in the land of sunshine.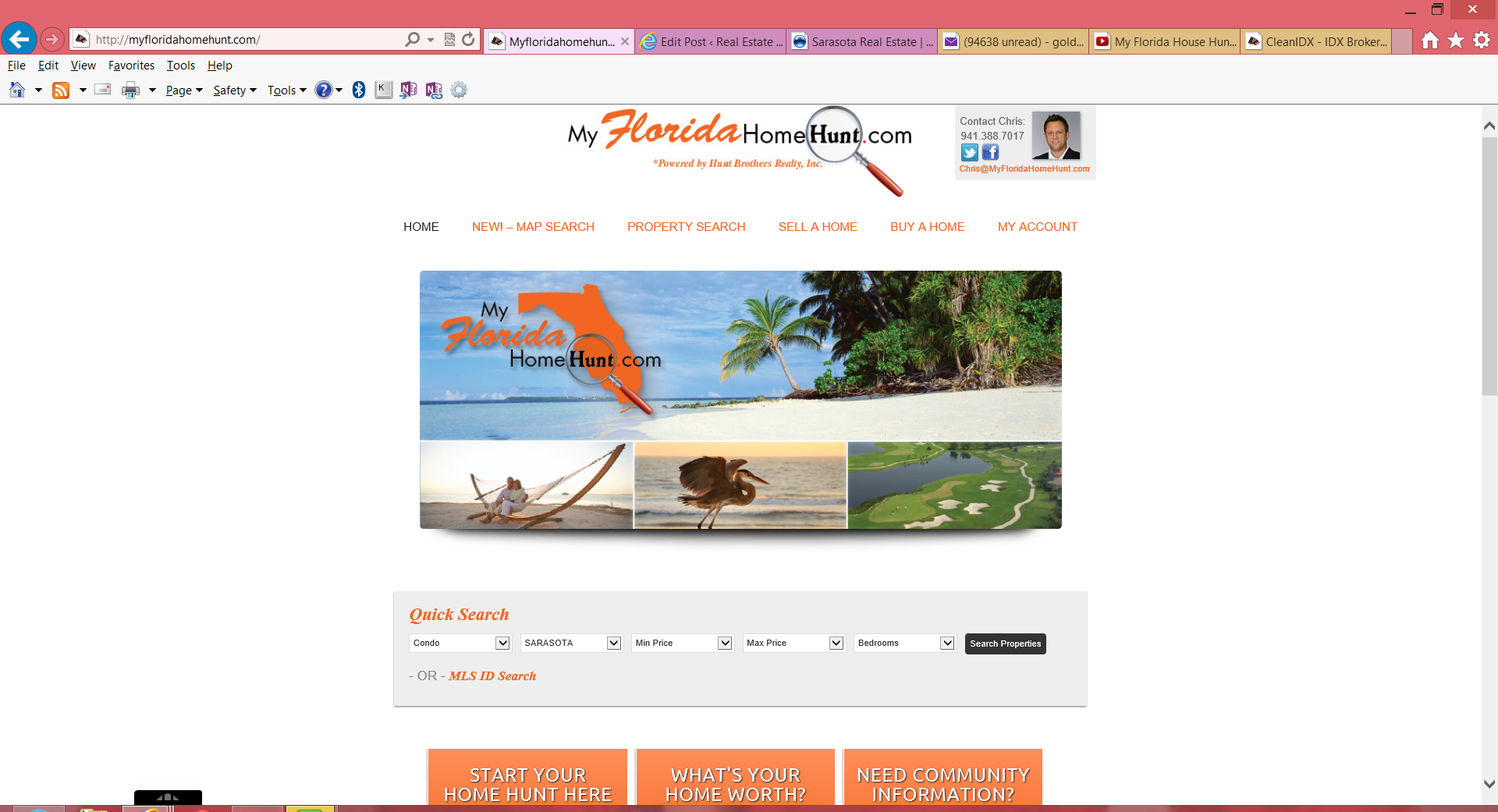 Serving Sarasota, FL, and surrounding areas, Realtor Chris Hunt and the Hunt Bros. Realty offers a plethora of lovely houses and scenic properties, in a vast variety of locations and styles. And while their wide assortment of home choices may seem overwhelming at first, 'Hunt simplifies the hunt' by using IDX Broker to provide specific, informative links and saved searches to make the entire process easier for his clients.
Upon their first visit to the My Florida Home Hunt website, potential buyers are sure to be dazzled by the vision of Florida water, land and beach scenes; presented with a sparkling clarity and sharp definition that only RealtyCandy's Clean IDX theme can supply.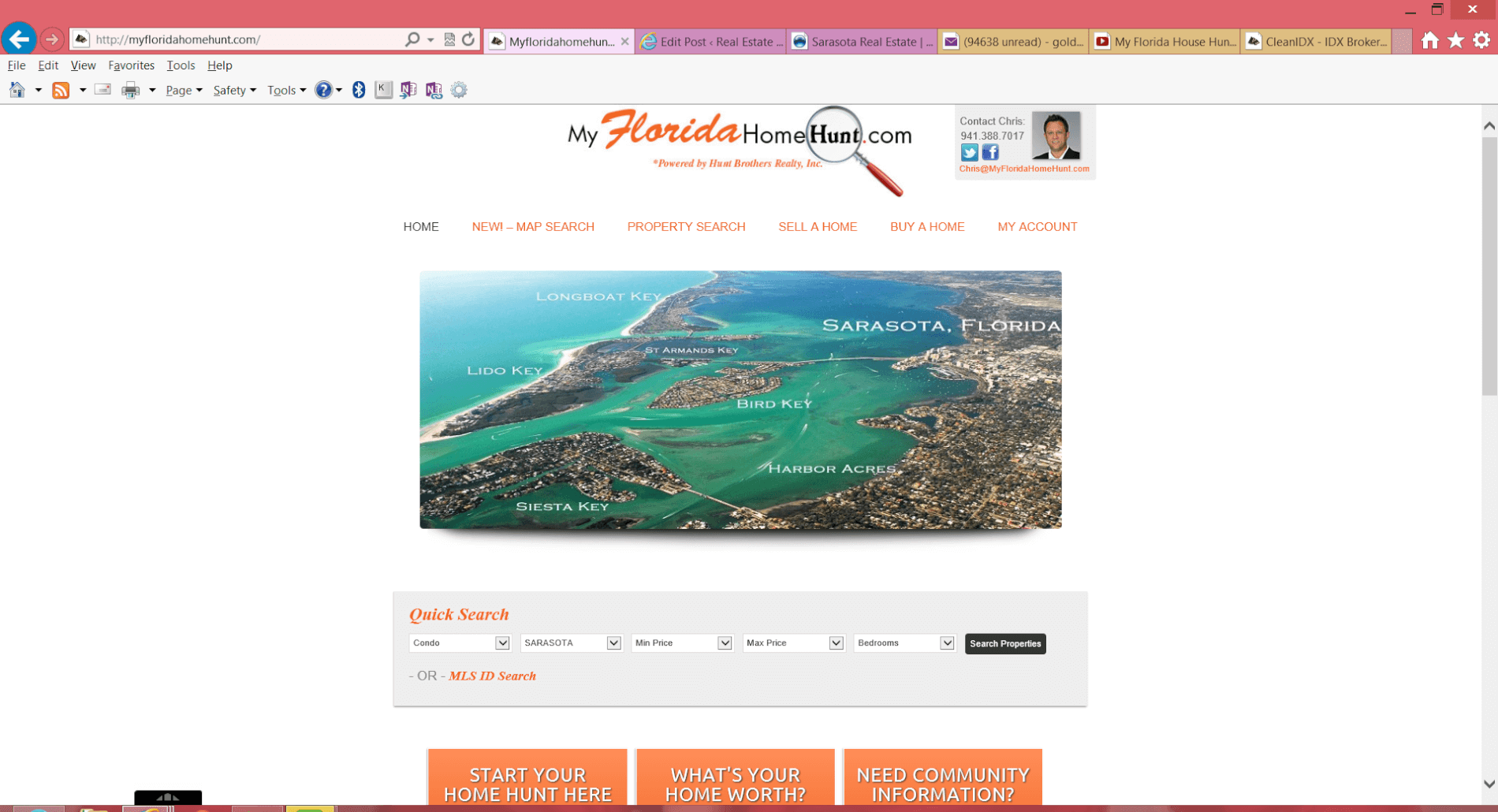 Once they see these images, visitors will be all the more ready to commence their Florida Home Hunt; which is why the site comes complete with easy to use tools for general, mobile and map searches, customized through IDX Broker.
Of course, given the size and scope of the Sarasota area, visitors first must narrow down the specific geographic location and residential style of the home they seek. And whether they seek a condo in Siesta, Longboat or Lido Key or in the luxurious Lakewood Ranch, and whether they wish to live downtown, on the waterfront or in an exclusive golfing community, My Florida Home Hunt offers complete profiles of featured locations; detailing everything from the geography and featured attractions of each area to its real estate offerings.
And of course, each profile comes complete with striking images of the featured location.
Once visitors have narrowed down the community in which they plan to seek their Florida dream home, they then can search for specific home listings in a variety of ways.
They can consult a handy map graphic that comes complete with bulleted informational listings of houses available for sale. They can use handy search boxes on every page that will allow them to narrow down their choices by price, location, residential style, number of bedrooms, etc.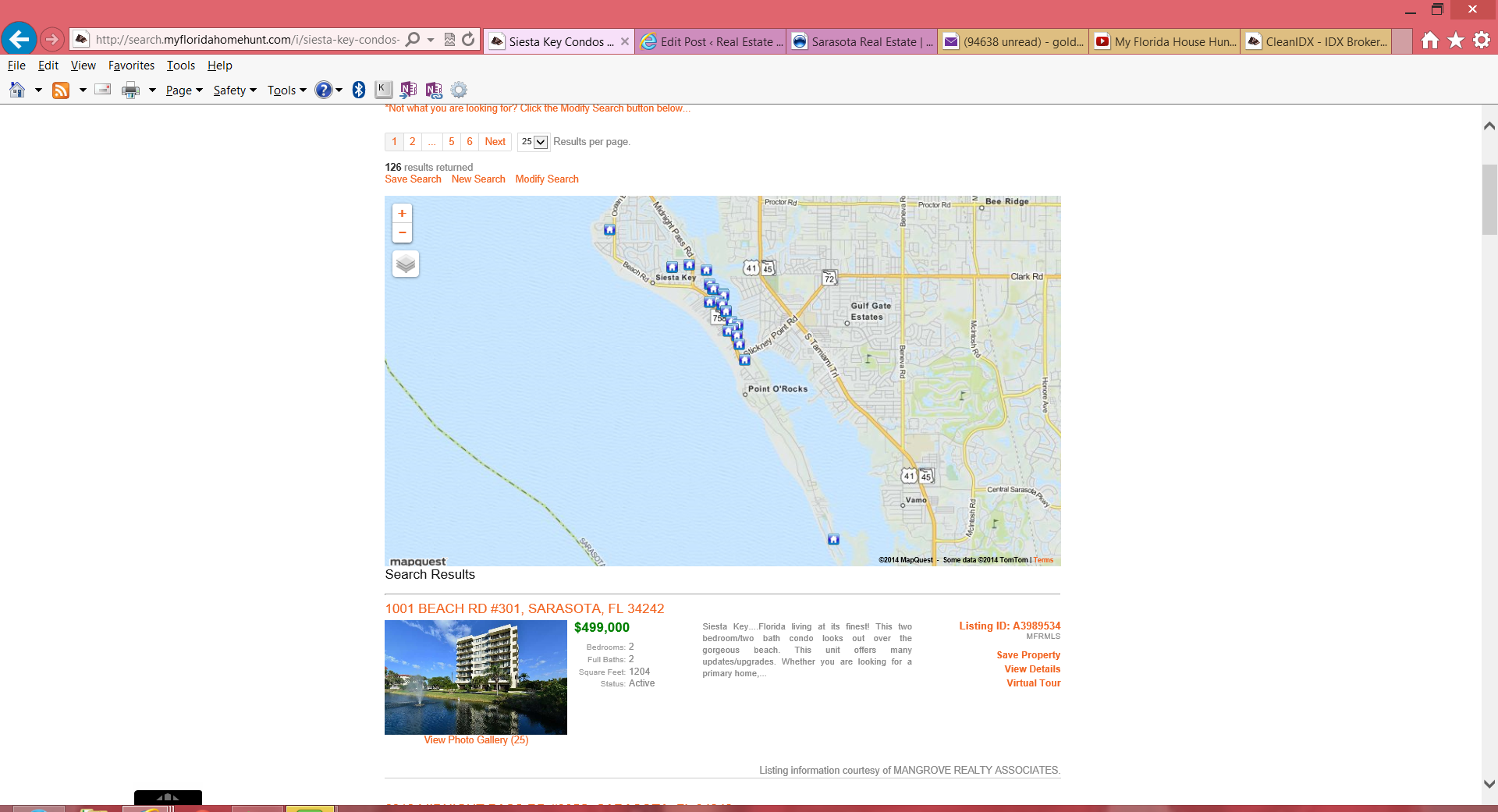 This website also provides informational articles for buyers and sellers, client testimonials, as well as full biographical and e-mail/social media contact information for Chris Hunt and the Hunt Bros. Realty.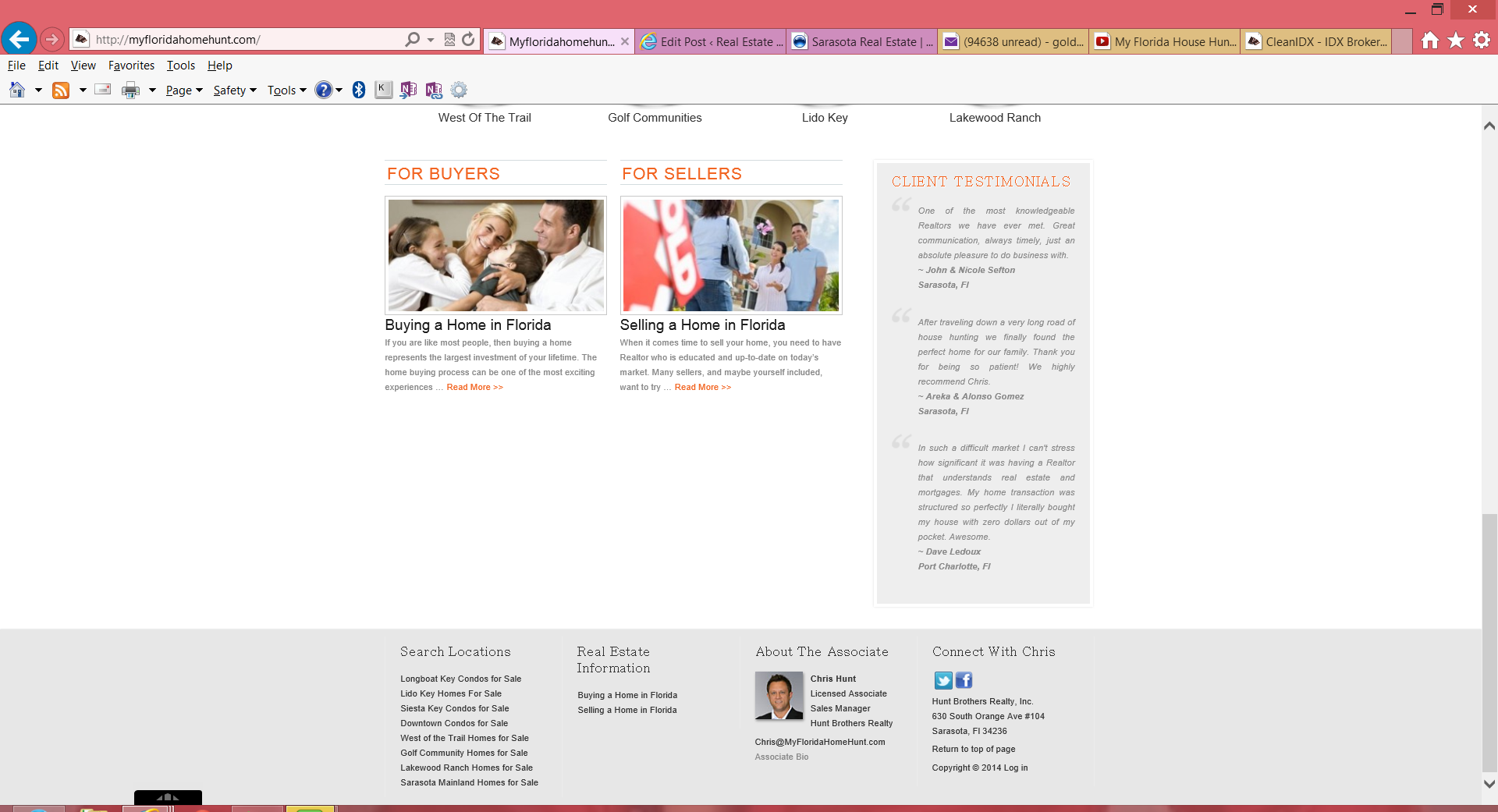 So through a single visit to My Florida Home Hunt, many prospective buyers will see their own hunt through to its ultimate and very satisfying conclusion; finding the home of their dreams in the Sunshine State.