Explore the Property Counts Widget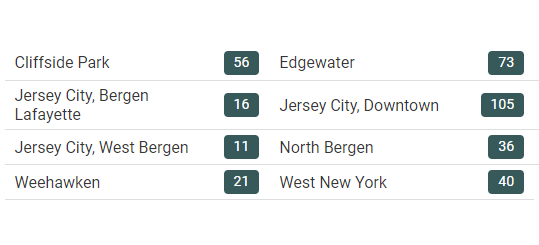 In the fascinating world of real estate websites, it's really important for agents to impress their visitors with cool and useful features. One special tool that helps them do this is the Counts Widget.
This special tool allows agents to display the number of properties available in each city. It makes it super easy and enjoyable for visitors to check out all the different listings on the website.
In this blog post, we will talk about the features, benefits, and how to use the Counts Widget on real estate websites.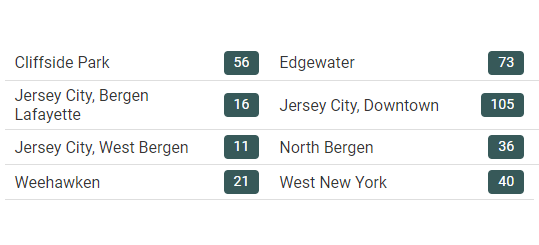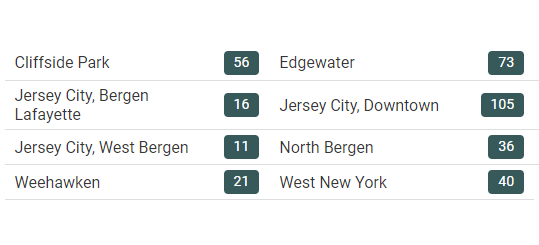 What is the Counts Widget?
The Counts Widget is a user-friendly tool designed specifically for real estate websites. Its main purpose is to display the number of properties available in each city where real estate agents operate. 
This incredible tool collects all the important information and displays it in a way that's super easy to see. It gives visitors a quick and convenient overview of all the properties, so they can make wise decisions and find exactly what they're searching for in no time. It helps them explore the website without any trouble.
In the video at the top of this page, you can see how clients are implementing this widget on their websites.

Why do I want the Counts Widget? 
When it comes to your real estate website, you want to stand out from the competition and provide an exceptional experience for your visitors. 
Let's explore the cool things the Counts Widget can do! 
To start off, it has a really cool visual style that transforms your property listings into something eye-catching and attention-grabbing. It adds a touch of charm to your website, making it visually appealing and keeping visitors engaged.
In addition, the widget gives you information about specific cities, which is really helpful for your visitors. It shows how many properties are available in each city, so people can get a good idea of what the real estate scene looks like.
No matter if they like big busy cities or quiet neighborhoods, you can show how many properties there are in each place. This saves them time when they're looking for a home. 
The Counts Widget stands out because it makes your website even better for visitors. It's easy to use and everything flows smoothly, so they can explore without any trouble. Just by looking quickly, they can see how many properties there are in each city. This helps them make smart choices when they're looking to buy or rent a home.
Last, but not least, it is super easy to install. We provide a step-by-step tutorial that guides you through the entire process, ensuring seamless integration into your real estate website. 
Additionally, we offer a video tutorial that visually demonstrates each step, making it even easier to follow along. Check it out!
How can I get the Counts Widget on my Real Estate Website? 
Supercharge Your Real Estate Business! By teaming up with RealtyCandy, you unlock a wealth of advanced tools and features, with the Counts Widget being just the beginning. 
We have an extensive collection of IDX Templates and Widgets available at IDXAddons, where you can discover powerful resources to enhance your real estate website. 
The cherry on top? You can access all these valuable tools at absolutely no cost. Simply create an IDX Broker account using our Affiliate Link and experience the added benefit of a waived activation fee worth $100. 
Already have an IDX Broker account? That's even better! All you need to do is make Realty Candy your developer partner, you can do that HERE by simply selecting an email provider and shooting out an email.  
Don't miss out on the opportunity to supercharge your real estate website with RealtyCandy as your trusted development partner.