Dreamlife Myrtle Beach Clean IDX Real Estate theme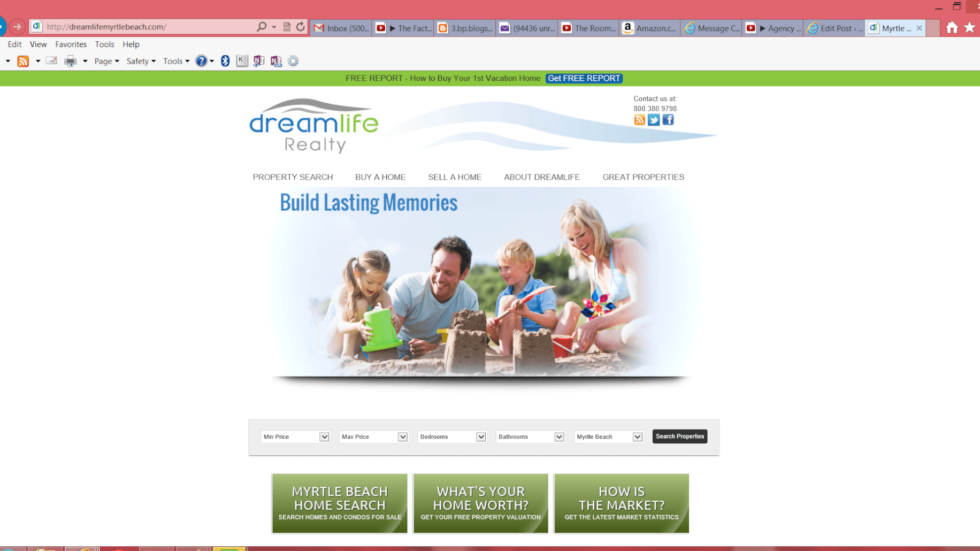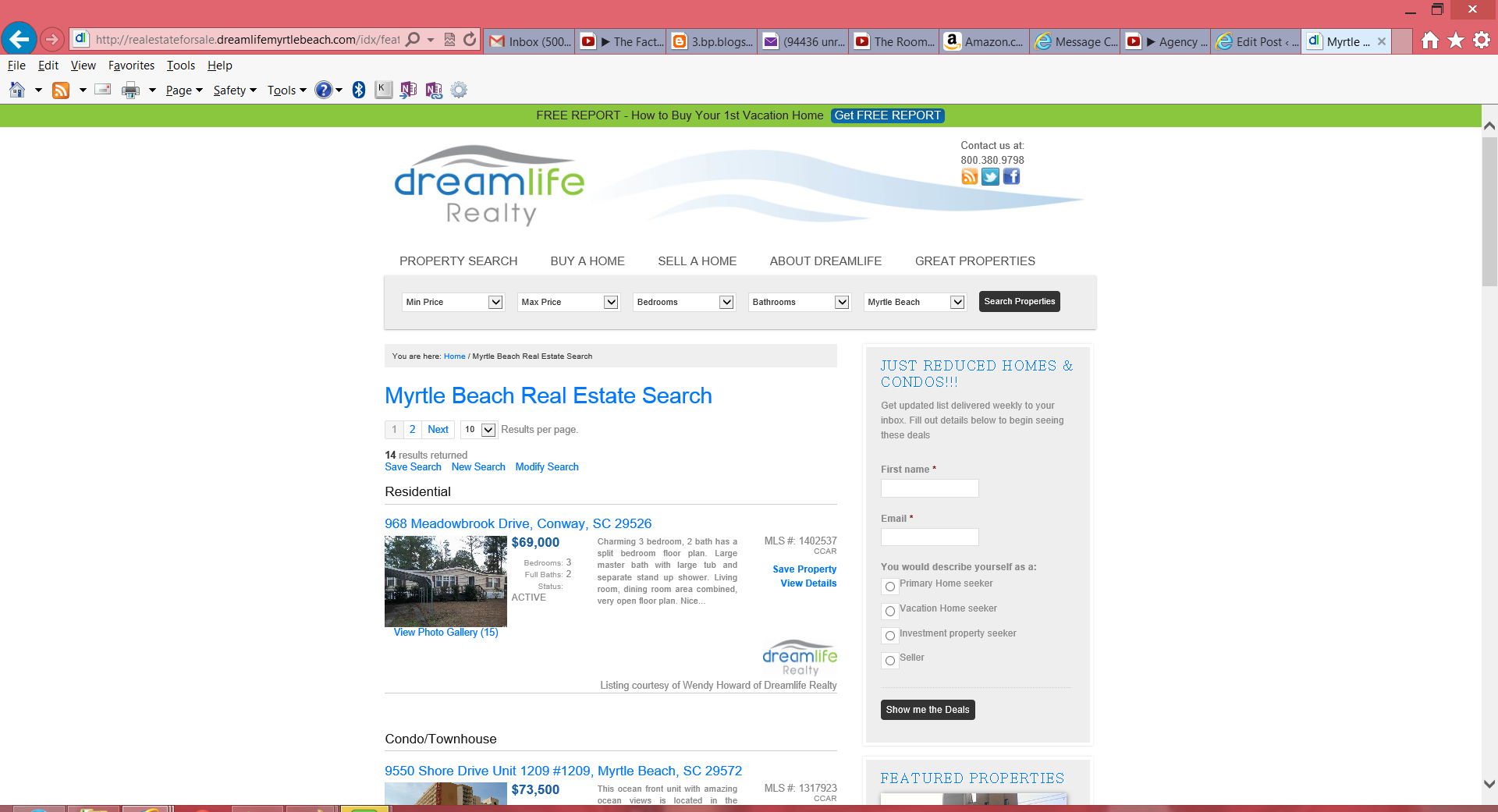 Dreamlife Myrtle Beach Realty now has a dream of a website to show off to buyers, sellers and prospective clients; one that not only features downright dreamy graphics and imagery, but is also informative, well-organized and easy to search and browse; making the website a virtual dream in the usability department.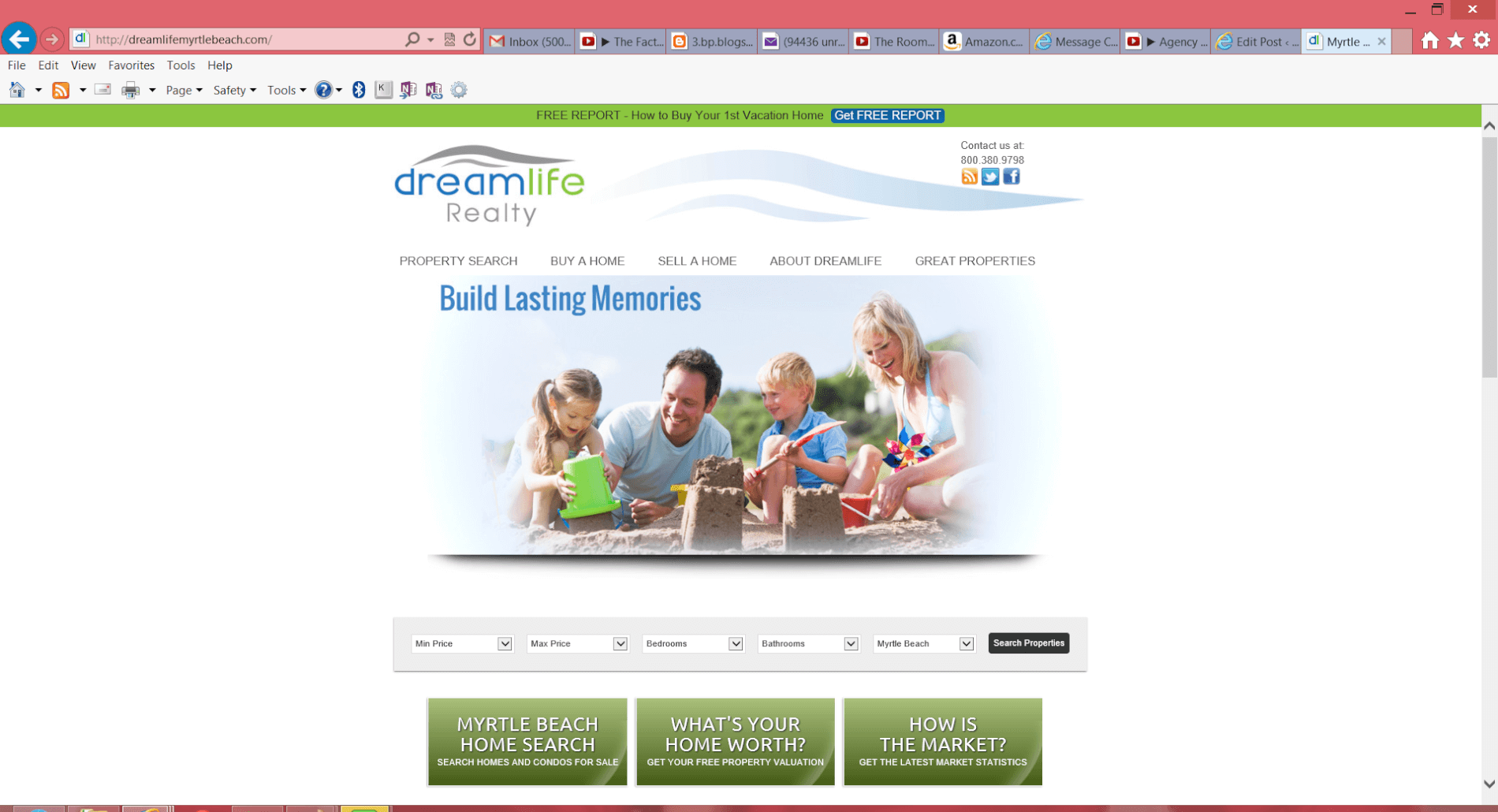 So have you had just about enough of all our 'dreamy' metaphors and allusions? Yes? We thought so. So let's get down to the proverbial nuts and bolts of the Dreamlife Myrtle Beach Realty website, designed by RealtyCandy with the Clean IDX theme.
When visitors discover the Dreamlife Myrtle Beach Realty website, they'll immediately get a feel for the beautiful locales, vibrant atmosphere and of course the luxurious homes that characterize the popular, tourist-friendly community of Myrtle Beach, South Carolina.
With the aid of RealtyCandy's Clean IDX theme, the beauty of Myrtle Beach and its real estate is conveyed through crisp, clear images, many of which are displayed prominently at the top in a dramatically shifting slider; thus creating a vibrant and very memorable logo for the site and the agency. Additional sliders at the bottom feature glowing testimonials from Dreamlife clients, thus further priming prospective buyers to learn more about what Dreamlife can offer them.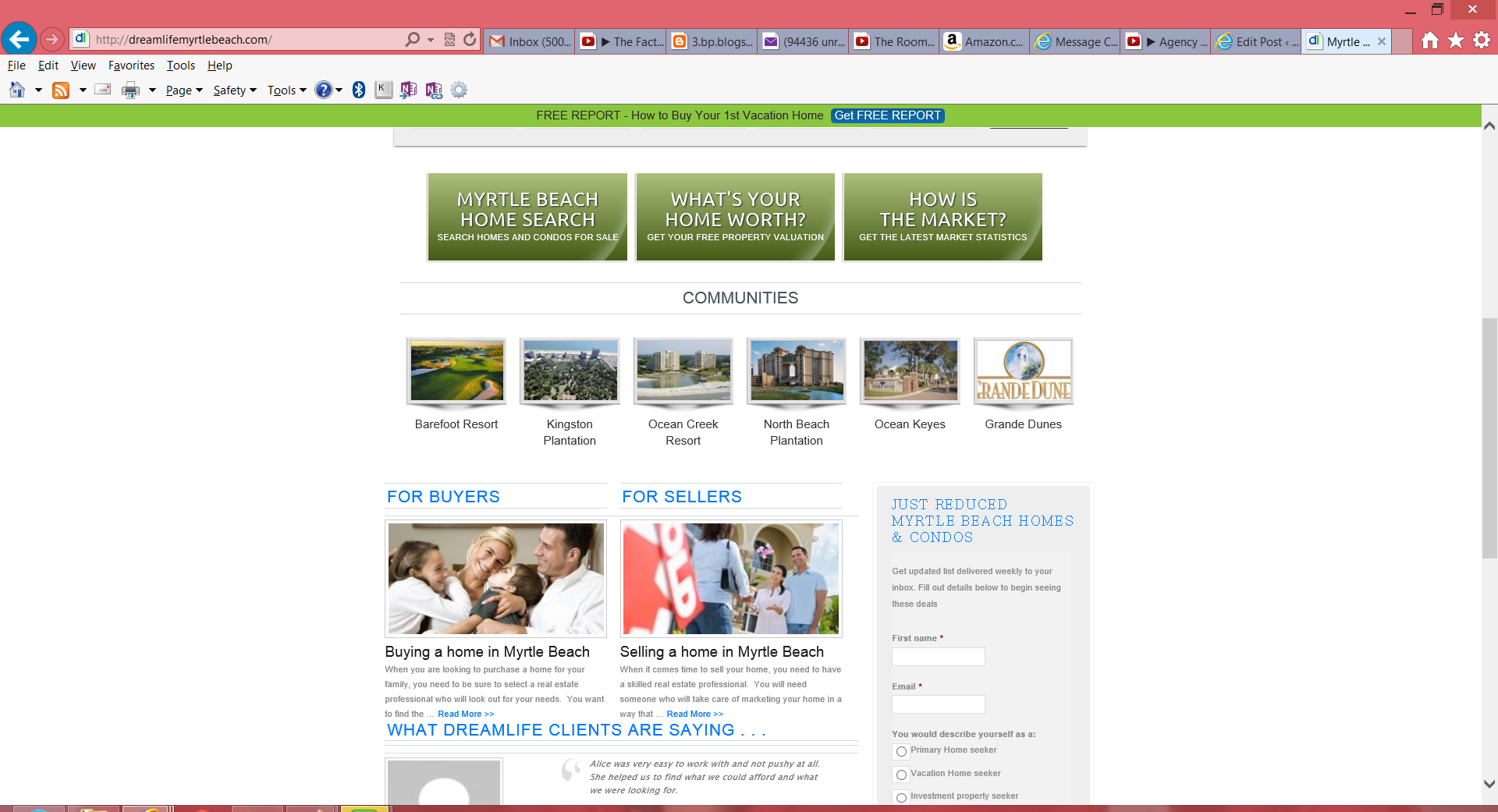 For these clients, this mobile responsive site–coordinated through IDX Broker Platinum–features full search capabilities. Indeed, not only can visitors search for homes by price, the number of bedrooms and bathrooms, etc., they also can seek residences in specific–and very scenic–Myrtle Beach communities, such as Ocean Creek Resort and North Beach Plantation.
A special featured properties widget accesses complete, detailed listings for the latest and very best homes that Dreamlife has to offer, and map searches enable clients to find just the right house in just the right place.
Additional articles and features offer timely, vital information for homeowners, such as the worth of their home and the overall state of the real estate market. And of course, a company profile of Dreamlife Myrtle Beach Realty is also available at this site.
After they've considered this information, visitors will be more than ready to buy (OK, OK, we just have to say it) the home of their dreams from Dreamlife. It's a good thing, then, that the Clean IDX theme stands among the most user friendly on the web.
Responding to the website's strong call to action feature, they can fill out a handy sign up form and reach out through e-mail and social media. Dreamy, huh? OK, we'll stop…