Custom IDX solution provides dynamic Map Search feature on Jennifer Herriage at Ebby Halliday Realtors website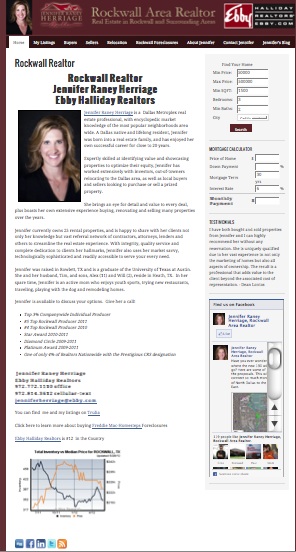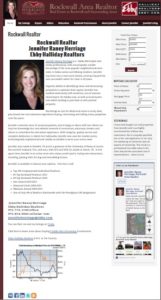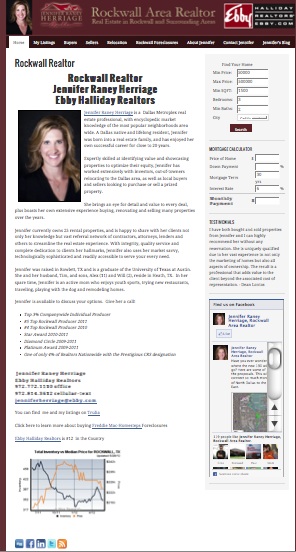 Realty Candy, RealSocialPros and Jennifer Herriage are pleased to announce the addition of an innovative IDX solution to the Jennifer Herriage Rockwall Realtor website. IDX Broker software extracts raw listing data directly from the North Texas Real Estate Info System MLS (NTREIS) and displays it on the search function Herriage hosts. Rockwall, Texas home seekers can now experience a truly unique online property search with more dynamic tools than have ever been available to real estate agents and brokers to customize their professional website.
Another search option available within the IDX Broker software is the Map Search feature, which gives Herriage's clients the ability to search property listings using a dynamic map tool instead of traditional text-based search forms. Home seekers can even use the drag and select tool within the IDX Map Search interface to go directly to a specific area of interest, where they are able to select a different price range or number of bedrooms, and the map will automatically show active listings in that area that meet the specific criteria the potential buyer is looking for.
Giving home seekers more tools for their online search is not the only benefit of adopting an IDX solution. Herriage also receives the invaluable ability to customize almost every aspect of her website, from the design and layout, to the search functions, and even a client lead generation system via the IDX Lead Login feature. Herriage can continually grow her business and effortlessly integrate NTREIS data online, making her website one of the most informative and helpful real estate websites for the Texas real estate market.
About Jennifer Herriage
Jennifer Herriage is a real estate broker with Ebby Halliday Realtors of Rockwall, Texas.
About RealtyCandy.com
Based in Santa Clara UT, Realty Candy. is nationally known as a leading provider of real estate search applications and the ultimate real estate websites. Realty Candy has access to over $1 trillion worth of active listings data from over 500 individual Multiple Listings Services (MLS). Realty Candy . provides integrated IDX software, customizable listing search utilities and lead management tools for real estate based websites (IDX Broker ). Realty Candy also provides quick integration with the most popular real estate wordpress templates like AgentPress and Elegant Estate. In addition to the primary web-based software, Realty Candy also provides an integrated WordPress widget for use in WordPress based blogs and websites (IDX Broker WordPress Plugin ) as well as a dedicated mobile application available for the iPhone and iPad (myAgent IDX ), and now the new IDX broker Platinum. The entire suite of real estate software available through Realty Candy is easy to manage and maintain and helps real estate professionals display real estate data from their multiple listing service (MLS) regardless of their technical ability. For more information on all the services provided by Realty Candy, please visit www.staging.realtycandy.com .