5 Things That Make Portland Condos A Top Broker Website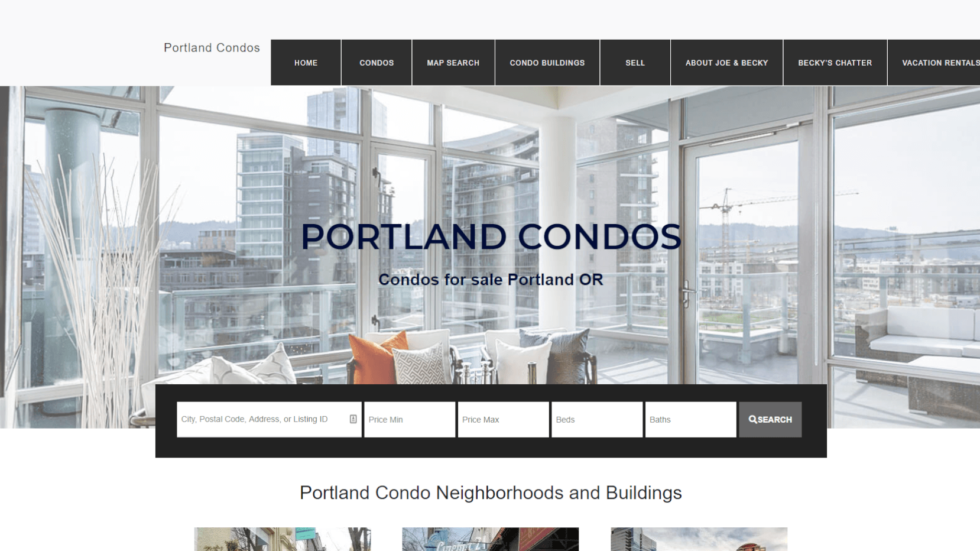 Every real estate broker wants to have the best website possible. That's no secret. The trouble is going from ambition to reality when you're not a website developer and have neither the time nor the expertise to code the site of your dreams. It's easy to end up with a website that looks stale and outdated, but some real estate websites clearly present themselves as a cut above the rest. Portland Condos is one such site, and here's what you can do to make your site as inviting as this one:
1. Showcase Your Personality
Joe and Becky Scharf with Portland Condos have been helping people list and buy homes and condos for over 26 years. Their cheerful and detailed biography page instills knowledge and confidence in potential clients, bringing an energy to their work matched only by their stellar website design. Plus, their site has a clear identity. Clients know they can find or list housing, especially condos, in Portland on their site without second guessing themselves.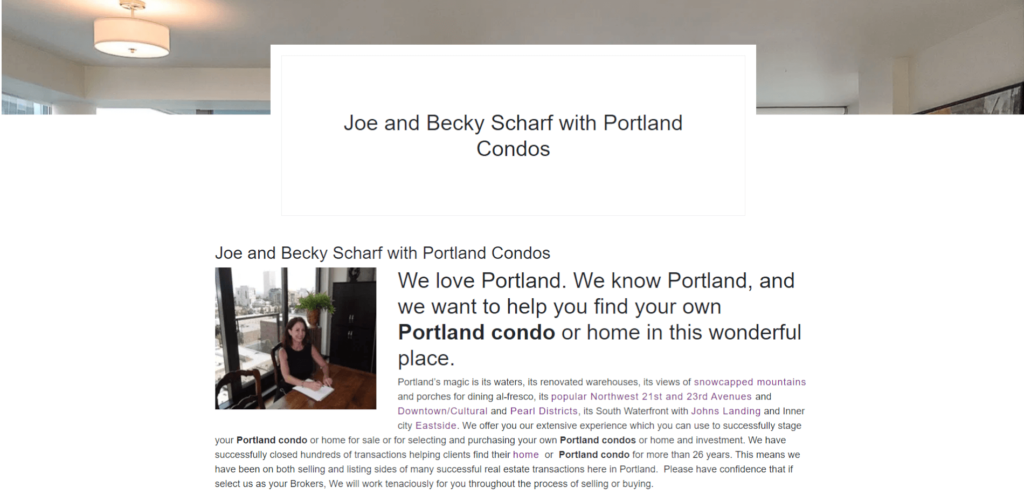 2. Know Your Location
As Oregon natives, the Scharf's understand how to highlight properties all over the city for their best features. And with extensive experience around the city of Portland, they can recommend local hangouts for dining al fresco, or tell you which areas have the best views of snowcapped mountains. Looking into local hotspots and popular events can help convince a concerned client that you've found them the perfect neighborhood, and even assist in tailoring listings towards ideal buyers.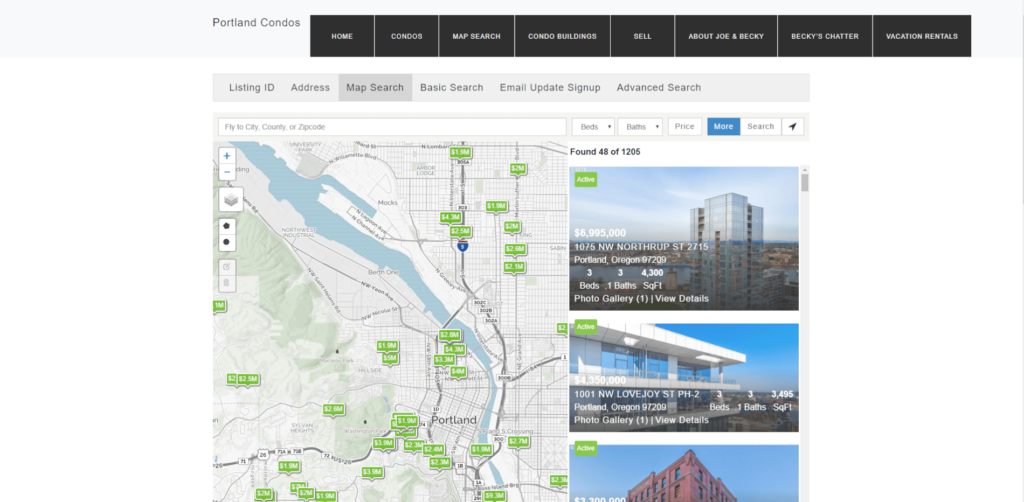 3. Have an Organized Website
With their blog, sellers pages, and ability to sort listings using a virtual city map, choose listings by neighborhoods, or even search via condo building names, Portland Condos makes it easy to handle all of your potential Portland real estate needs in one place. They have detailed drop-down menus and an array of locations, even vacation rentals, to choose from! With so many options that are easy to sort through, it's easier for potential clients to use solely your site in their search.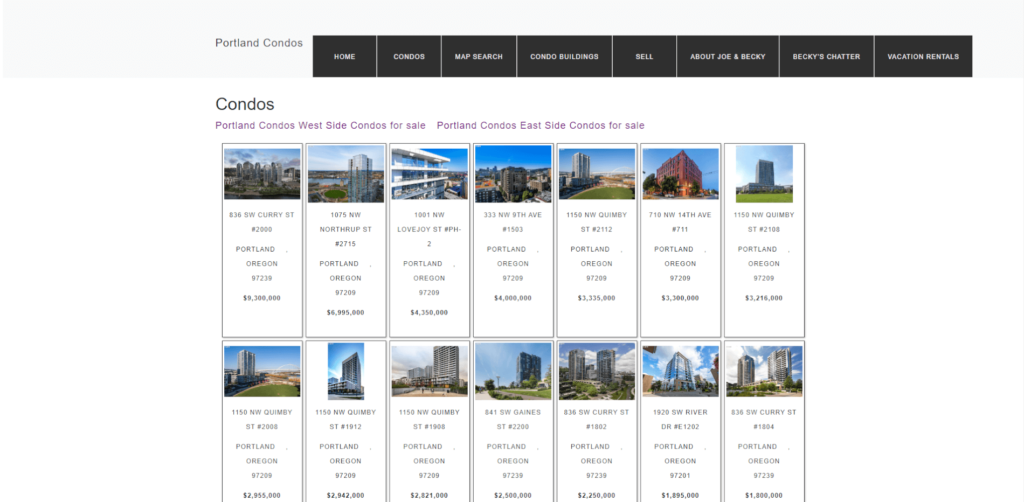 4. Carefully Consider Your Website Theme
While many brokers building their own website know the benefits of using WordPress over competitors, Simply IDX takes the customizability of WordPress with IDX Broker and makes it more user-friendly, allowing users to create websites that look professional and also have full functionality.
5. Hire Professional Assistance
You've probably heard the old proverb, "It takes a village to raise a child," many times, and a website is truly no different. Not every broker is lucky enough to have a partner the way Joe and Becky have one another, and it can be hard to find and fix every error on your own.
Extra eyes (especially ones that know a thing or two about building professional websites from scratch) are the most helpful tool you'll encounter to take your site from dingy to dazzling. RealtyCandy has developers who are not only willing to help, but really care about making your site thrive.
Ready to up your game? Here's where you can download Simply IDX and start upgrading.