Website Customizations With RealtyCandy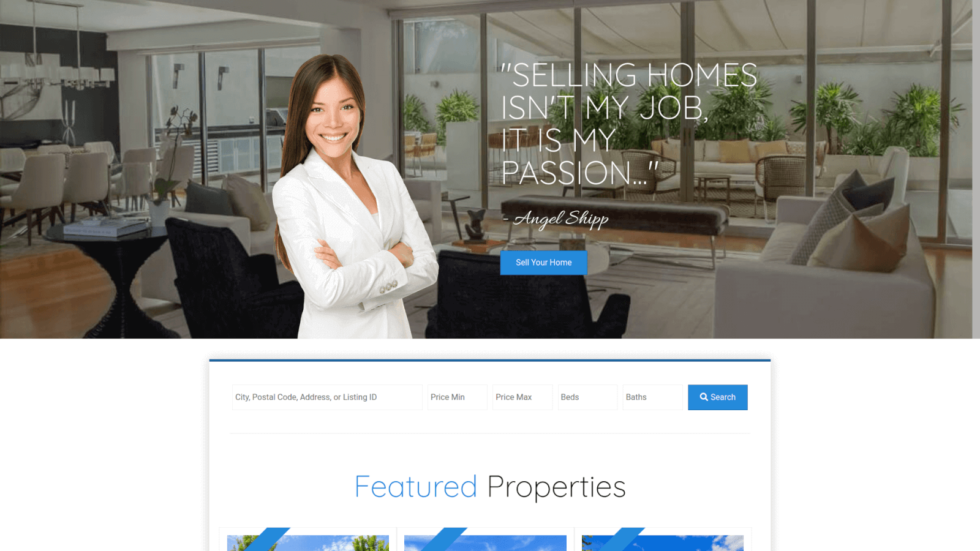 At RealtyCandy, we offer customization services for your website to tailor it to suit your needs. These services include pretty much anything where a website designer or developer would get involved in to make changes, including site layouts, images, additions and modifications to features on a site.
For example, we've made Featured Community widgets to add to a page, can add sidebars to a page that includes agent information, add a search bar with various options for filters and function, and even create pages from scratch, designing you a completely custom template for anything from your home page to your neighborhood information pages.
We can move things around to change the look of your site, delete or add content and features, and even design and add in logos. Below on the left, you can see an example of one of our more popular theme home page templates.

Customer Support:
Plus, the less we're needed to do custom development work on our clients' websites, the faster we'll be able to help with website fixes and technical issues that are included with our customer service for free!
We like to think of what we do as a "freemium" business model. By signing up for our services and choosing us to be your IDX developer, you also receive extra premium services and features at absolutely no cost.
We become your first contact for all IDX Broker support, and you receive free additional IDX features for your site. We consider this a win-win.
How RealtyCandy Works:
Of course, just because we can do these things doesn't mean they can be done in any amount of time. We typically charge $100 an hour for customizations, and go through all of our clients every day, typically setting aside about an hour of work per day to help each client. Rush is available for further cost.
What we really want to do here at RealtyCandy is give you the tools to do customizations yourself. Our Simply IDX sites are the easiest and fastest way to be able to develop your site on your own without spending hours learning to code.
We love to see people take advantage of our free additional features and create unique websites on their own, and because you know your specific business much better than we do, those sites often end up being the most successful ones, as well.
For an example of one of the clients we feel has made excellent use of our customizations, check out the home page below from Hunt Brothers Realty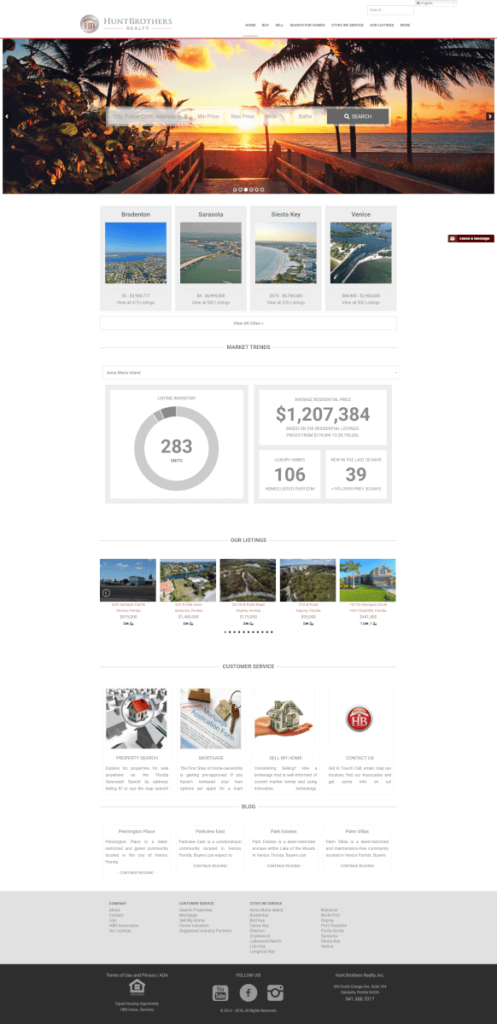 Additional IDX Features – Provided FREE to our clients
Free premium features include access to IDX Add-ons like our popular Speedy IDX Widgets to improve your site's loading speed, our Auto Saved Search tool to prompt activity from potential leads, IDX to Mailchimp integration, and much more at IDXaddons.com
All of these "freemium" benefits are given alongside our attentive customer service, as we stay in contact with our clients throughout their service with us. We're available to email anytime for questions or concerns, including site fixes and issues with IDX. We always answer our clients' emails within one business day.
At RealtyCandy, we care about hosting professional, attractive websites, and we truly want your business to succeed.
So, if you haven't already, make us your IDX developer today by sending an email to developers@idxbroker.com that says "I want to use RealtyCandy as my IDX Developer."
Or click here to sign up for a new Simply IDX site with RealtyCandy.