Voicepad integration with IDX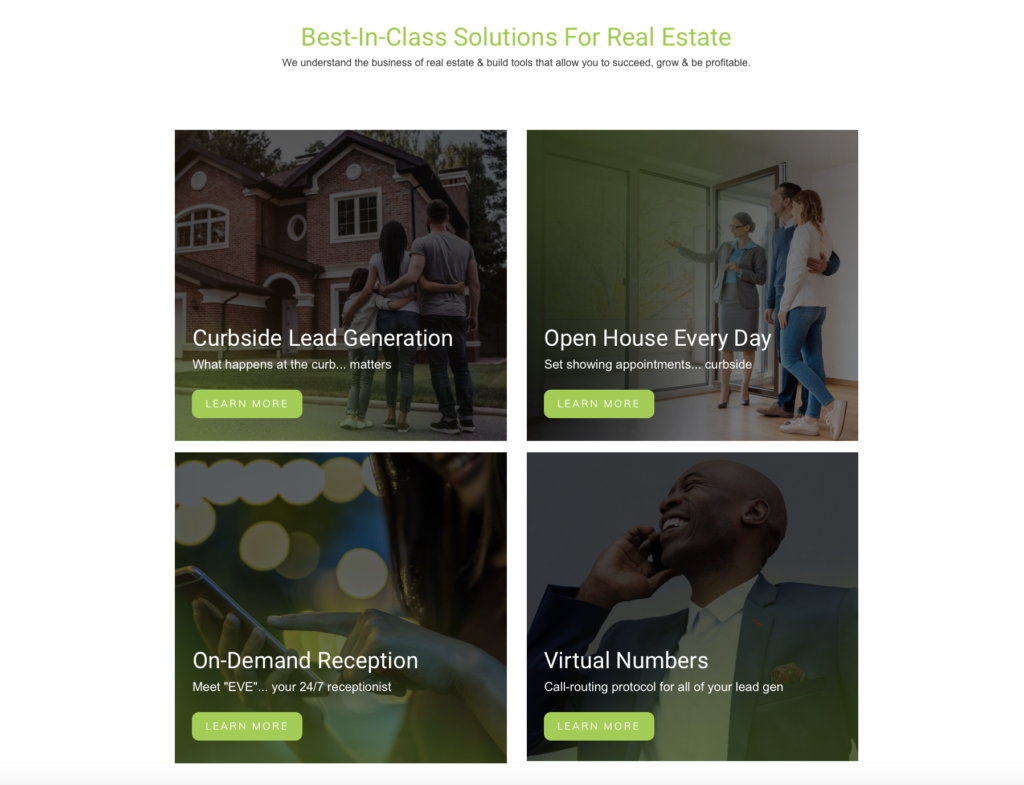 Voicepad, just like IDX Broker, is a company that is part of Elm Street Technology.
Voicepad offers lead generation & telecom solutions for real estate businesses.
Some of the services Voicepad sells include an on-demand receptionist that can route calls and a curbside lead generation system where someone can call or text the number listed on the homes' sign and Voicepad sends them the details of the property and creates a lead for you.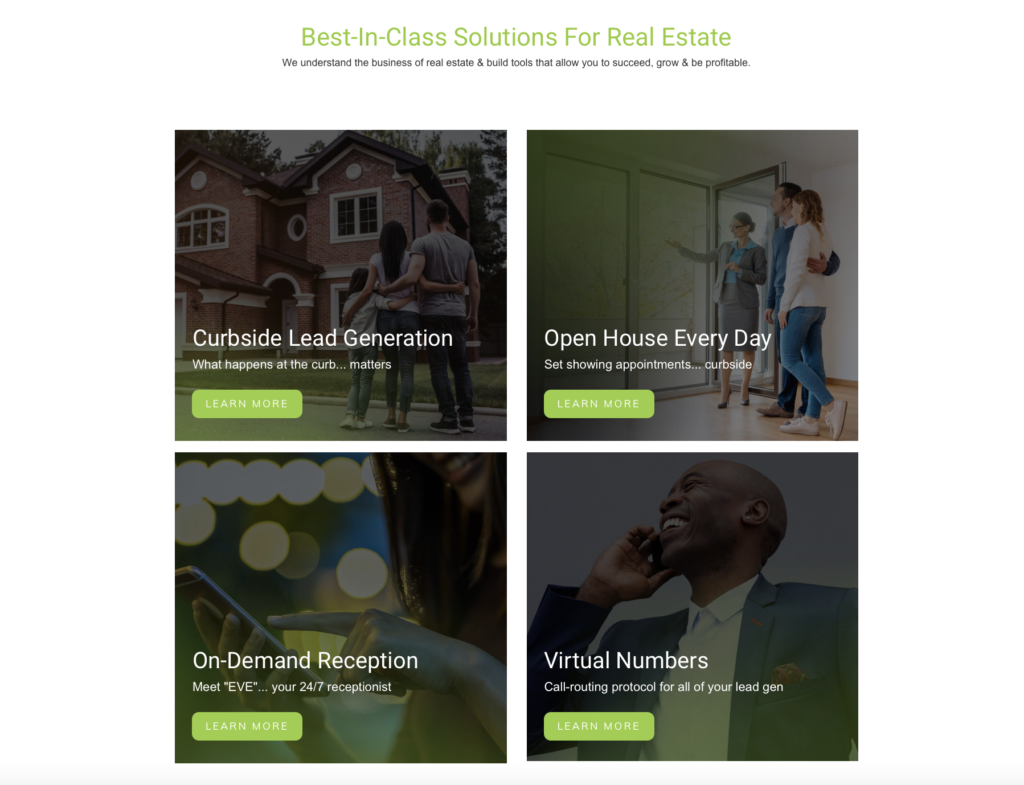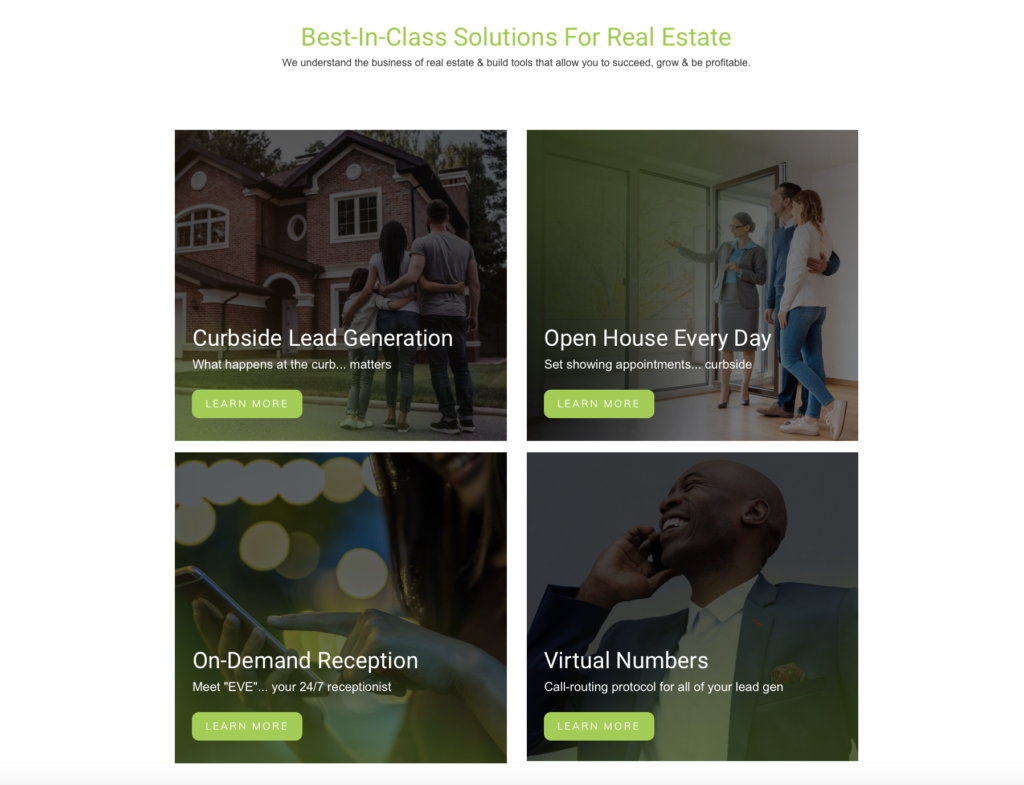 Another service that VoicePad offers is voice narration in IDX Broker details pages. This means that with a click of a button, you can hear a description of the property's main features in the languages that you choose.
Here you can see an example of a site that has this service on all of their details pages:
Realty Candy offers this integration on our Seattle details page.
You can get access to this details page by making Realty Candy your developer partner and going to IDXAddons. Voice pad will give you an API key that you need to enter in our "API Keys" section.
Check out this video where we give you a quick summary of how the features work on this clients' page:
Why Should I Use Voicepad?
Voicepad is a useful addition that can help you with ADA compliance. ADA refers to the Americans with Disabilities Act (ADA) Standards for Accessible Design.
These standards were published in 2010 and state that all information technology must be accessible to people with disabilities as well.
There are certain things that you can do to be compliant, and one of them can be adding Voicepad. This will help people with visual or reading impairments. Instead of having to read through the entire details, they can listen to a summary of the property in the languages available.
We think this is an easy way to be inclusive, but it's also useful for people that don't want to read through paragraphs and paragraphs of information. You're simplifying the information retrieval process for all of your leads.
Voicepad services certain MLS. Here is the complete list so that you can check if your MLS is included:
AARMLS - Amarillo MLS (TX)
ACBOR - Athens County Board of Realtors (OH)
ACTRIS - Austin MLS (TX)
AKMLS - Alaska MLS (AK)
Albany Georgia MLS - AGMLS (GA)
AMLS - Alamance Multiple Listing Service (NC)
ARMLS - Arizona Regional MLS (AZ)
AUGMLS-RETS - Augusta GA RETS (GA)
BCSMLS - Bryan-College Station MLS (TX)
BMLS - Bright MLS ()
CBRMLS - Columbus MLS (OH)
CGMLS - Central Georgia MLS (GA)
CHTMLS - Chattanooga MLS (TN)
CincyMLS - Cincinnati MLS (OH)
CJMLS - Central Jersey MLS (NJ)
CMLS - Canopy MLS (NC)
COGAMLS-RETS - Columbus Georgia MLS (GA)
CRMLS - California Regional MLS (CA)
DTON - Dayton MLS (OH)
ECARMLS - Emerald Coast MLS (FL)
FIREMLS - Firelands MLS (OH)
FLGMLS-RETS - Flagler County MLS RETS (FL)
FMLS - First MLS (GA)
GAMLS - Georgia MLS (GA)
GBAOR - Greater Binghamton Association Of Realtors (NY)
GEPAR - Greater El Paso Association of REALTORS (TX)
GLAR - Greater Louisville Association of Realtors (KY)
GLVAR - Greater Las Vegas MLS (NV)
GMLS - Goldsboro MLS (NC)
GMLS - Global MLS (NY)
GSMLS-A/B - Garden State (NY)
GSREIN - Gulf South Real Estate Info Network (LA)
GUMLS - Greater Utica Rome MLS (NY)
HARMLS - Houston MLS (TX)
HCMLS - Hudson County MLS (NJ)
HKMLS - Heart of Kentucky MLS (KY)
IRMLS - Indiana Regional MLS (IN)
KAARMLS - Knoxville MLS (TN)
KCAR-MLSCO-SOMLS - Oregon Datashare (OR)
LBAR - Lexington Bluegrass MLS (KY)
LBRMLS - Lawton Board of REALTORS Inc. (OK)
MARIS - Mid America Regional Info Systems (MO)
MetroMLS - Metro Milwaukee MLS (WI)
MLSOK - Multiple Listing Service of Oklahoma (OK)
MLSSAZ - MLS of Southern Arizona (AZ)
MOMLS - Monmouth Ocean MLS (NJ)
MRED - Midwest Real Estate Data (IL)
MRMLS - Montana Regional MLS (MT)
NEFMLS - Northeast Florida MLS (FL)
NEIRBR - Northeast Iowa Regional Board of REALTORS (IA)
NJIDX - New Jersey IDX (NJ)
NKAR-RETS - Northern Kentucky MLS-RETS (KY)
NORIS - Northern Ohio Regional Info Systems (OH)
Northstar - Northstar MLS (MN)
NTREIS - North Texas Real Estate Info Systems (TX)
NYSA - New York State Alliance (NY)
ODBOR - Otsego-Delaware Board of Realtors (NY)
OKMLS - OneKey MLS (NY)
PAARMLS - Prescott MLS (AZ)
PDMLS - Greater Pee Dee MLS (SC)
PPAR - Pikes Peak MLS (CO)
RAARMLS - Rockford MLS (IL)
RANW-RETS - Northeast Wisconsin MLS RETS (WI)
RASM - REALTOR® Association of Southern Minnesota (MN)
RealComp - RealComp (MI)
REIN - Real Estate Information Network (VA)
RMLSA - RMLS Alliance (IL)
RTMLS - RealTracs MLS (TN)
RTMLS - RealTracs MLS (TN)
SABOR - San Antonio MLS (TX)
SCWMLS - South Central Wisconsin MLS (WI)
SIRA - Southern Indiana REALTORS Association (IN)
SMLC - Savannah Multi-List (GA)
SMLS-WebAPI - Stellar MLS (FL)
SMLS-WebAPI - Stellar MLS (FL)
SOKYMLS - Southern Kentucky MLS (KY)
SVVAR - Sedona Verde MLS (AZ)
TMLS - Triangle MLS (NC)ULSTER - Ulster County MLS (NY)
UMLS - MLS United (MS)
VMLS - Valley MLS (AL)
VMLSCO - Virginia MLS Cooperative (VA)
WRIST-RETS - Western (Ohio) Regional Information Syst RETS (OH)
To purchase Voicepad, you can go here to go to the direct purchase page.