Setup Your Own Real Estate Site with WPResidence and IDX Broker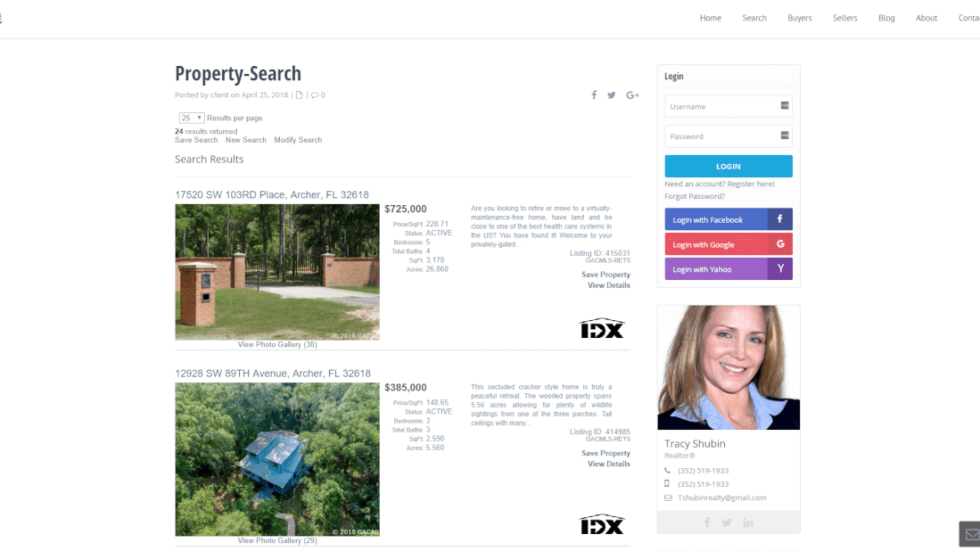 The WPResidence Theme is a very popular theme amongst our clients – it's elegant, modern, easy to use and very flexible, and comes with popular tools and plugins like the WP Visual Composer. With WPResidence, you can import one of the many demos they provide and work to create a beautiful site customized for your business.
Today we are going to take a look at the https://searchgainesvillehomes.com/ site, the WordPress and IDX Broker site of Tracy Shubin, and some of the things she was able to accomplish with the theme.
We recently started selling IDX Broker setups for popular real estate themes where the client sets the WordPress side and we do the IDX setup. We called this offer BYOT (Bring Your Own Theme) since you set up and buy the theme.
Clients that choose this type of setup pay a much smaller price. All themes of the offer are focused on user accessibility and flexibility and are very easy to learn and use.
WPResidence is one of the themes that we offer with the BYOT discount and is the theme Tracy chose for her website.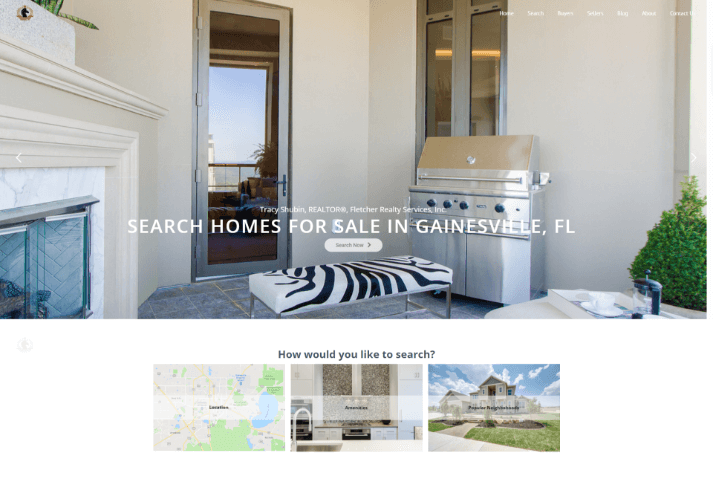 Tracy built her site from a working demo, which she used to quick start the design. She tweaked the design to suit her content and preferences and created the pages she wanted to have on the site.
There are tons of pages for content regarding the area the works with – Gainesville – and her business, which she was able to set up with ease using the Visual Composer plugins, WordPress, and the themes modules.
She designed a beautiful homepage for her site. The slider on the top has a Ken Burnes effect, which saves bandwidth and improves loading time since the images keep showing up while the other ones load, and at the same time providing a cool effect that gives a modern look to the site.
The homepage also has WPResidence buttons, which are used to link featured pages of the site, showcasing them in a refined style while adding a practical functionality to the site.
They are followed by other simple sections, one where she introduces herself, and another where she uses a module to showcase testimonials, which helps her site and brand with credibility and gives new visitors another perspective about her business.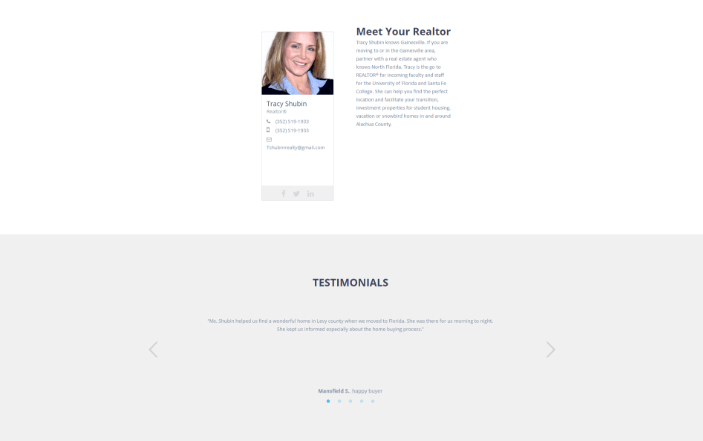 The result was a clean, responsive, fast and modern website suited for content and IDX Broker searches and features.
WPResidence is an easy to learn, well documented and well built theme, and is a great example of a theme that can accomplish great things for users of all different technological backgrounds without the need for coding or advanced settings.
The theme looks great with IDX Broker: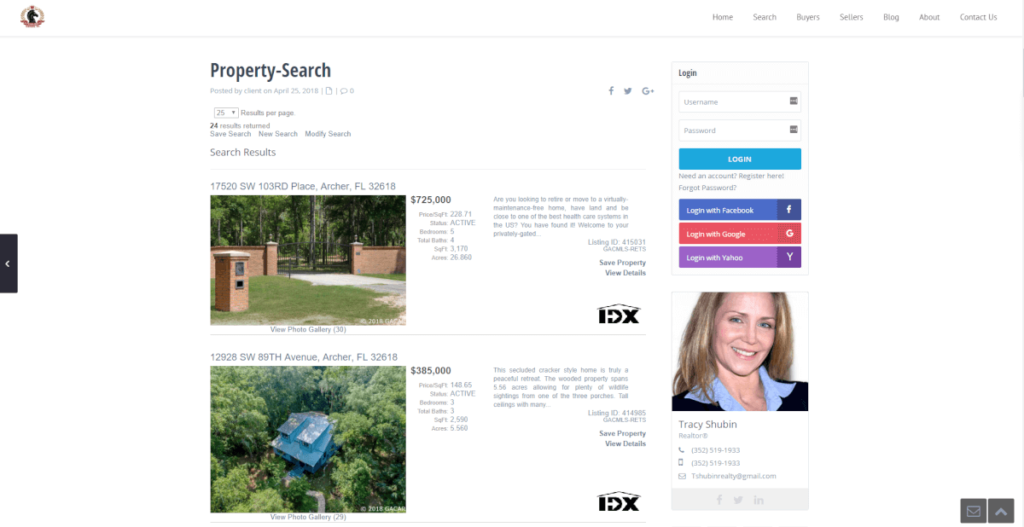 WPResidence is a pretty fast theme, so it will load well with different internet connections and devices, and works great with cache plugins that improve speed by caching images, content and minifying files.
The users are also able to learn how the theme and its features works, and only have to deal with intuitive interfaces that are very easy to work with after a few minutes of learning it.
Another great advantage of working with a theme like WPResidence and setting it up on your own is that you will not have a hard time maintaining it and will only need to work with well-known plugins and tools – so you won't have a hard time finding help or resources.
You will also always be able to count on us for advice with the theme and for all thing IDX Broker related!