New free WordPress real estate theme for IDX Broker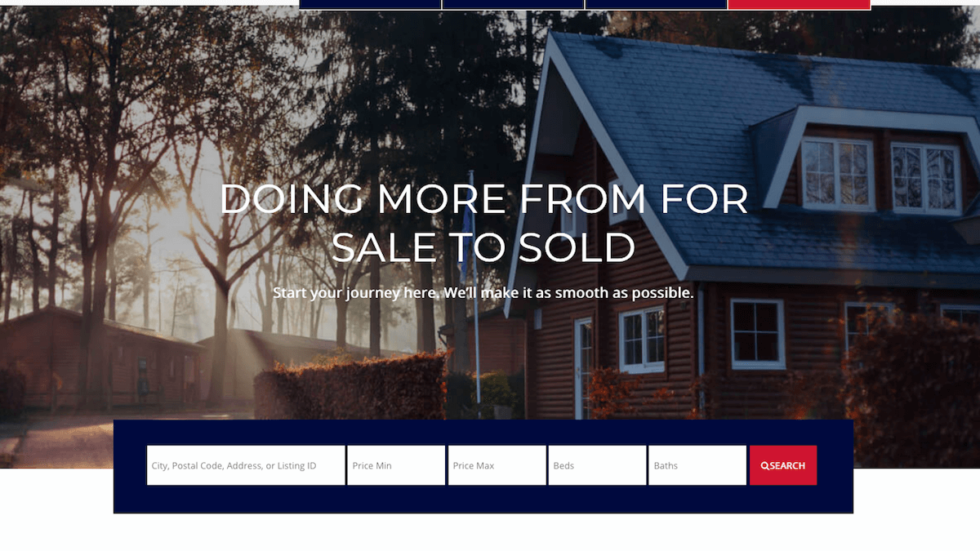 We made a page called real estate themes for free last week to share all of the great features about our new Sweet Home foundation theme.  If you are looking for a second website or to update your existing website, look no further!
Quick & Easy Setup
We have Realtors and brokers call and email us looking for a real estate theme for WordPress that is simple to use and simple to setup.  When we built Sweet Home, our goal was to make it very easy and fast to setup.
Things like changing the logo, changing the color scheme, loading big images, setting up the home page are fast and easy to setup.  We think that real estate agents have a lot of important things to do, and their time is best used selling real estate, not building websites.  Our goal is to have agents build a site in less than 30 minutes that works for them.
(Build a real estate website in less than 30 minutes using the SweetHome theme, then share it with us, and we will post a link to it on our portfolio page. )
Quick load times
Fast has two important measures.  How long to setup the site? and How long does the site take to load?
We worked at making both of these very fast.
By using Bootstrap, Font Awesome, TinyPNG and the most modern WordPress tools available, we have made a theme that loads quickly on your server and provides a great experience for your visitors.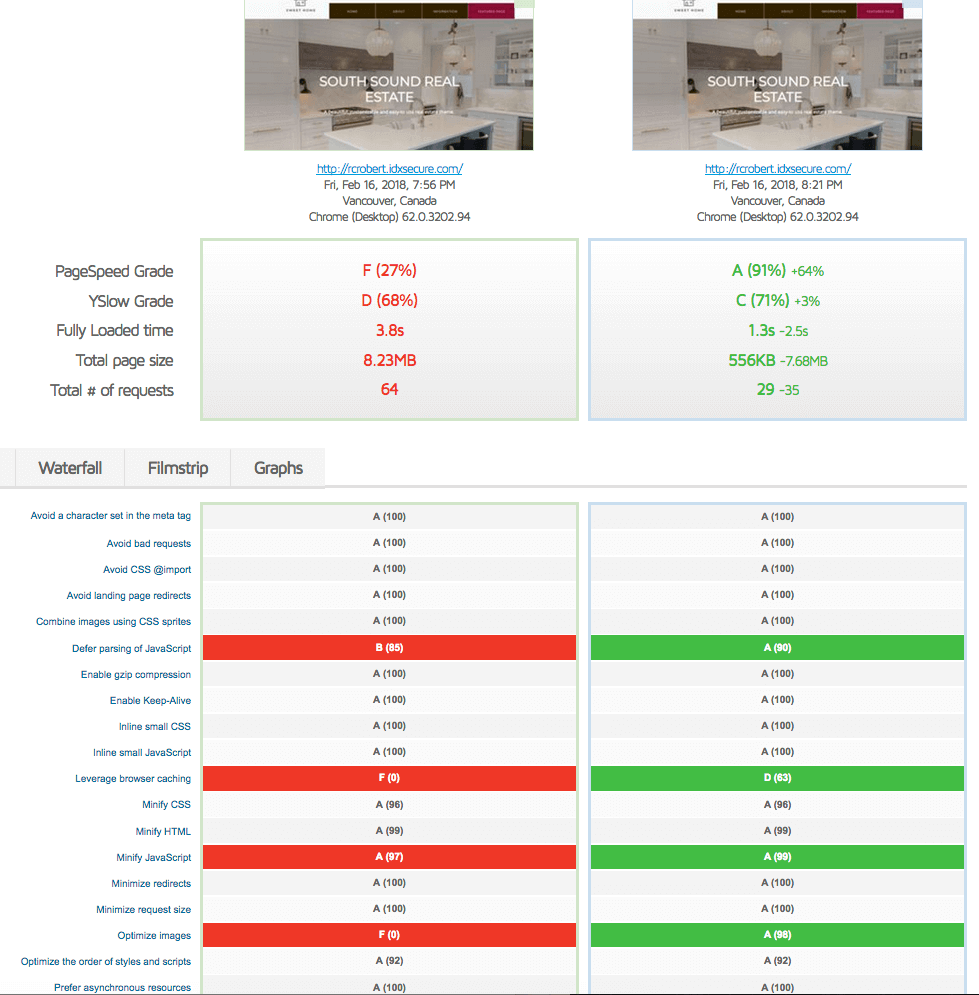 Optimized for IDX Broker
There are a lot of real estate themes available that will work with IDX Broker. In fact, IDX Broker will work with any WordPress theme we have ever seen, but sometimes the IDX Broker widgets and IDX pages don't look as good as they should.
With Sweet Home real estate theme, we have built in the CSS code that makes the IDX Broker widgets look great just like our demo.  The IDX pages look nice right out of the box.
We also have some additional features available for the hosted version of Sweet Home.
Get Sweet Home Hosted
You can get the free download by following the instructions below.  There is also a video at the bottom of the page showing how to get the theme.
What if you don't want to set it up? What if you want us to host it for you?
We have those options available for you too.  If you would like us to setup Sweet Home on your server, or set it up on our server and we host it and manage the updates, backups, security scans and more for you, you can just visit the theme setup page. For just $199 setup we will set it up on either your server or ours.
When you host Sweet Home with us, we run it on a new, fast server that the demo is running on.  We also include some customization on the IDX Broker pages.  You can click to see the difference between the standard IDX pages and the premium IDX pages.
We also include our IDX Speedy Widget IDX Addon with any hosted plan setup this month.
Free Theme Download
To get the free theme download you will need to have a free LeaderCRM account.  Just go to:
Download the theme, the Setup Guide, and the import files.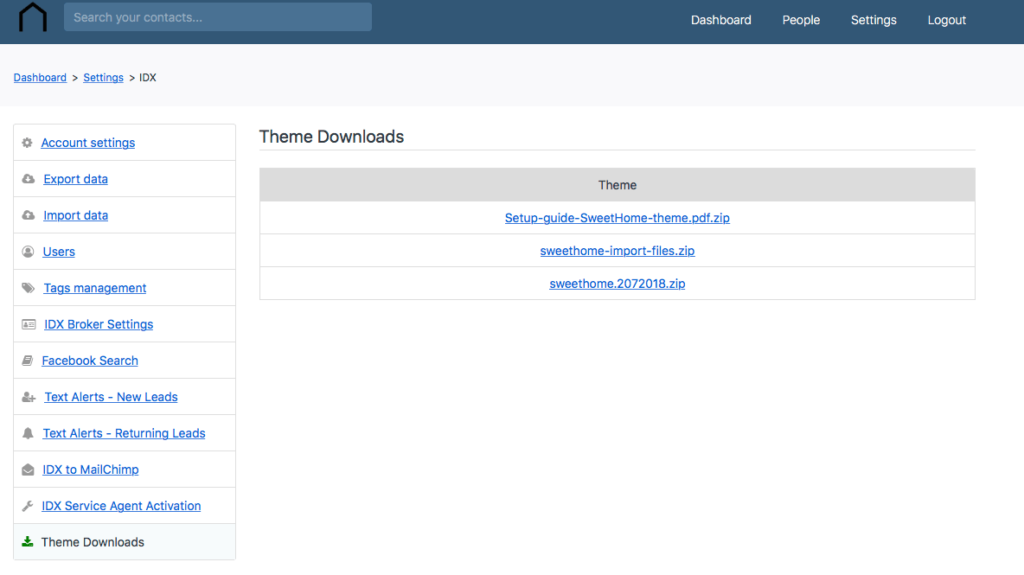 See demos of Sweet Home theme
http://sweethome.idxsecure.com/
(This is the theme as it sets up by default)
Watch a video with one of our developers showing how to set up this free theme.