More Realty – An Incredible Site in MORE Ways Than One!

If you will allow me, I'd like to brag a little bit on a website that we are developing currently, that I think you will like!
Sometimes, there are things that are just too good not to share!
Here at RealtyCandy, one of our best-selling themes for our Smart Sites is our Tulsa Theme. It's a beautiful theme that is really something else once IDX Broker has been integrated to it.
But Tulsa isn't one of our best-selling themes just because of its immediate beauty. It's the potential it has to become something… MORE.
A few months ago, we received a phone call from Paul, the Principal Broker/Owner at More Realty, a brokerage in Northern Oregon. He wanted a site that would look great, incorporate the five offices in their quickly-growing brokerage, and give each agent their own agent page that would look fantastic and show their individual listings below.
We told him that we could do that, and off to work we set. It started as just a basic Tulsa theme, but now has become something quite extraordinary that I can't resist showing off.
Beautiful Images
If someone were to ask me what one thing I would recommend to add a "WOW!" feature to a website, it would be to have stunningly beautiful, and highly detailed images. And More Realty's site really brings that home. Each of the images on their slider is beautiful, and almost tempts me to just sit there and admire the images rather than get my work done. (But, for fear of getting fired, I don't let myself get caught.) 😉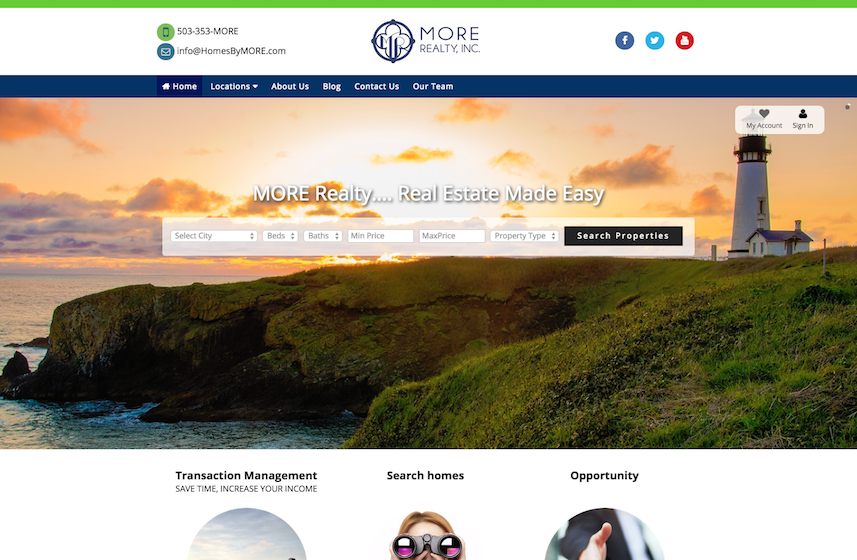 Again, their pictures for the IDX Broker Home Valuation Tool where it says "What's My Home Worth?" and for their recruiting banner, are exceptional. They've also made creative use of the footer at the bottom to recruit more agents and give potential leads an easy way to get in contact with them.
Now, I will show you my favorite parts of the website which are (surprisingly) the IDX Broker Roster and Agent Pages.
Stunning IDX Broker Pages
This page is the IDX Broker Roster Page that is dynamically populated with the information that comes in from RMLS through IDX Broker. We have added an attractive banner with a photograph of the city where each office is. (More Realty has five offices: Portland, Vancouver, Tillamook, Newberg and Lake Oswego)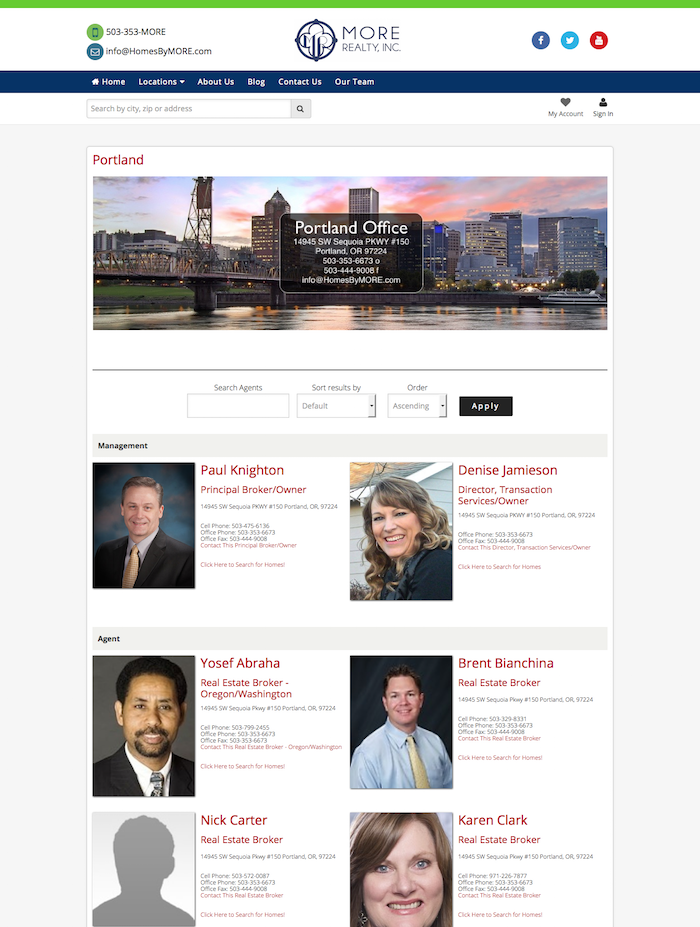 Amazing IDX Broker Agent Pages
Not only did we stylize the IDX Broker Roster Page, but we changed the template layout for each agent page on the site. Showing not only the Agent's contact information and their listings below, but also having an image and several buttons (that we have yet to link) that will help clients find what they are looking for faster.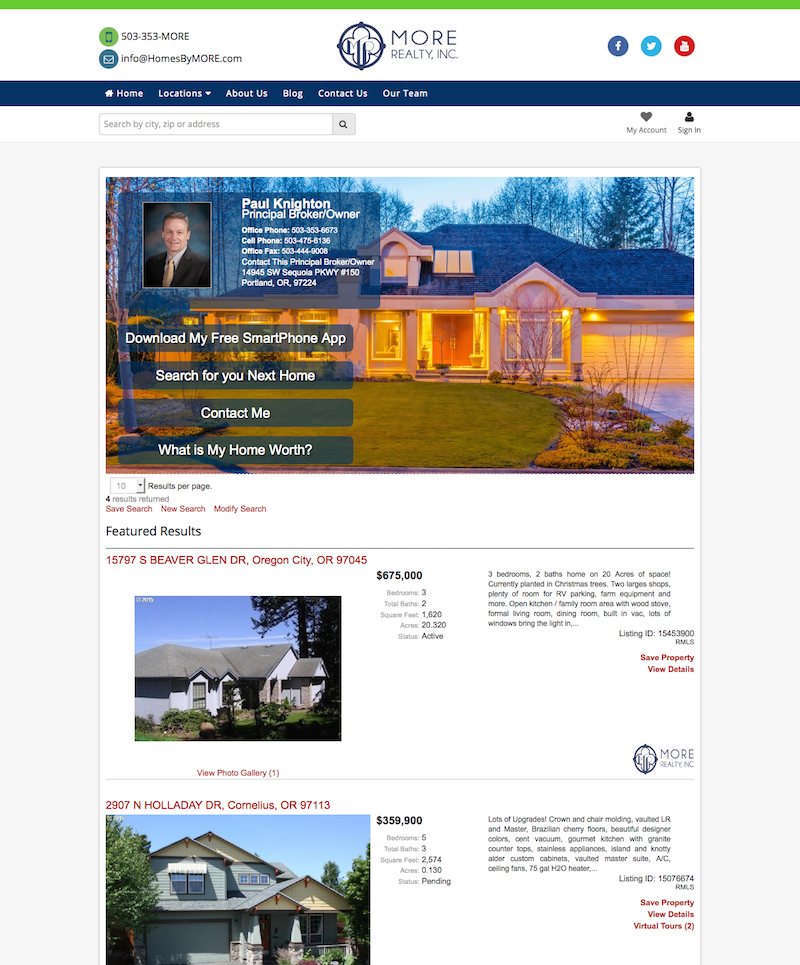 We are really excited to finish this website for More Realty and give them and their customers the best experience possible.
[button class="btn-info" size="btn-hg" inline="true" link="https://realtycandy.com/portfolio" ]Check out our Portfolio![/button]
[button class="btn-inverse" size="btn-hg" inline="true" link="https://realtycandy.com/smartsite/" ]Check out our Smart Sites![/button]
[button class="btn-inverse" size="btn-hg" inline="true" link="http://rcbuymore.wpengine.com/" ]Check out More Realty's Site![/button]