"Miami" Premium IDX Template Design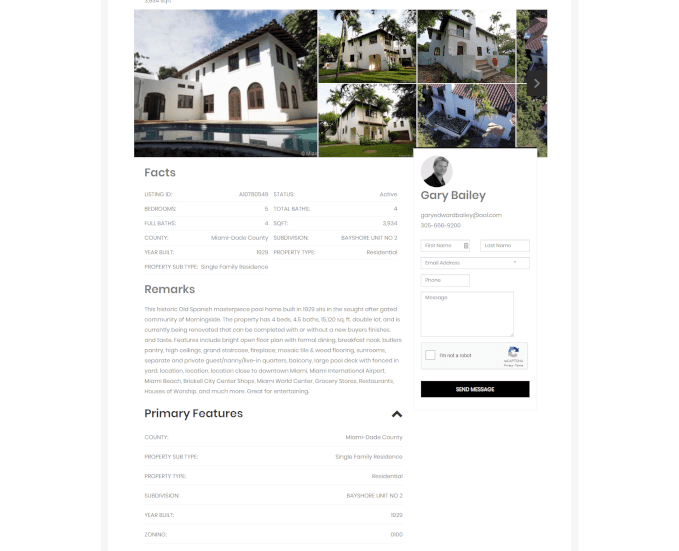 There are many free Premium IDX Templates available for all sites with integrated IDX Broker. The Miami Premium IDX Template is just one of these page template designs that can drastically improve your website's browsing experience and overall look, plus boost client engagement with your properties and make it easier for leads to understand which agent they are contacting for each listing.
Features of the Miami Premium IDX Template
When you click on a property listing to see the details, that listing details page is the page that the Miami Premium IDX Template is created for.
Its design showcases an enlarged primary picture as the main feature of the page, allowing one image to stand out against the rest of the property images. It also includes the other property images in a smaller size, making them easy to scroll through in the carousel.
The Miami Premium IDX Template design also features agent information at the top of the contact form, right below the property images. This allows clients to know exactly who they're contacting and send a communication without going back and forth between pages.
This design is a beautiful choice for brokers who want to prioritize featuring their property images and agent information.
See in the image to the right how one of our clients, Cowan Realtors, even utilized the template further by color matching the carousel arrows and listing price in their site's signature red.
The template is integrated into the overall site design, making it harder to detect it as an IDX Broker page in the first place, which allows for a much more uniform browsing experience as a whole.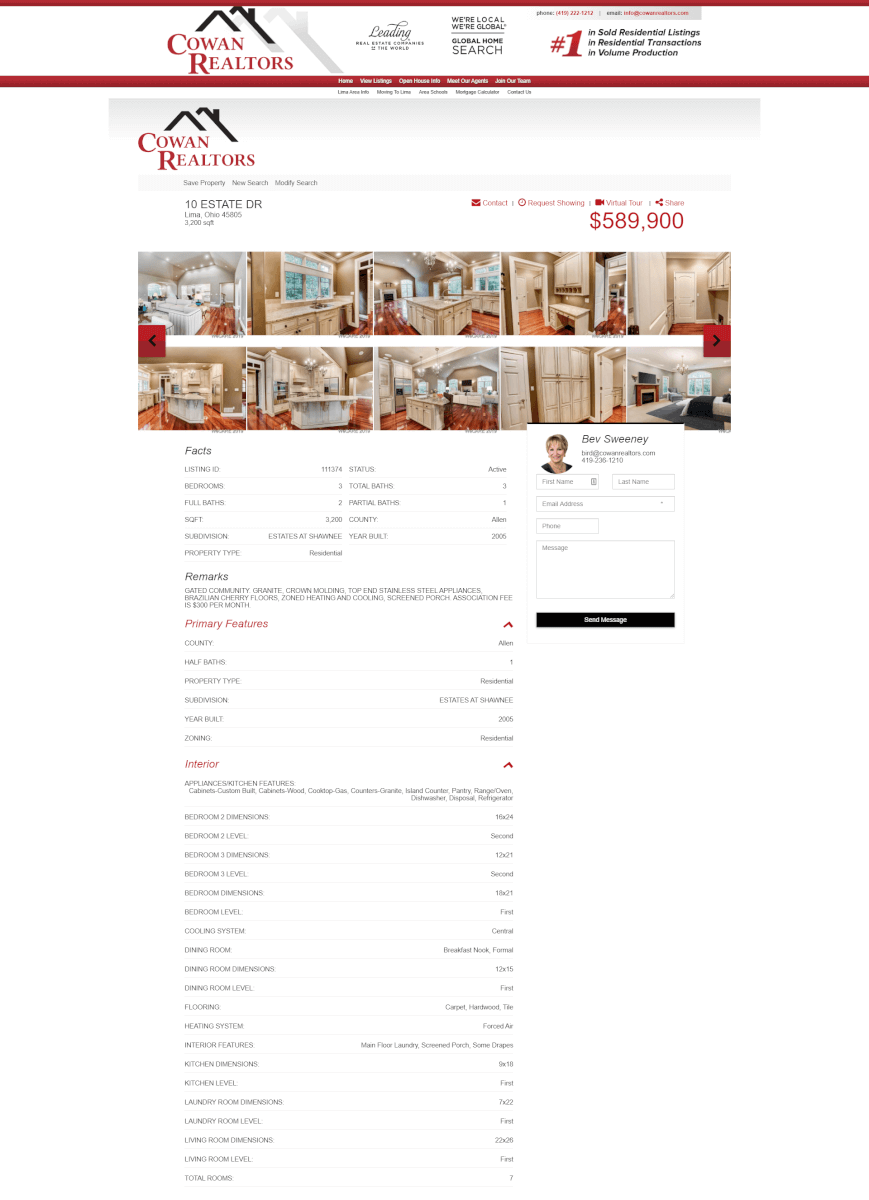 How to Install the Miami Premium IDX Template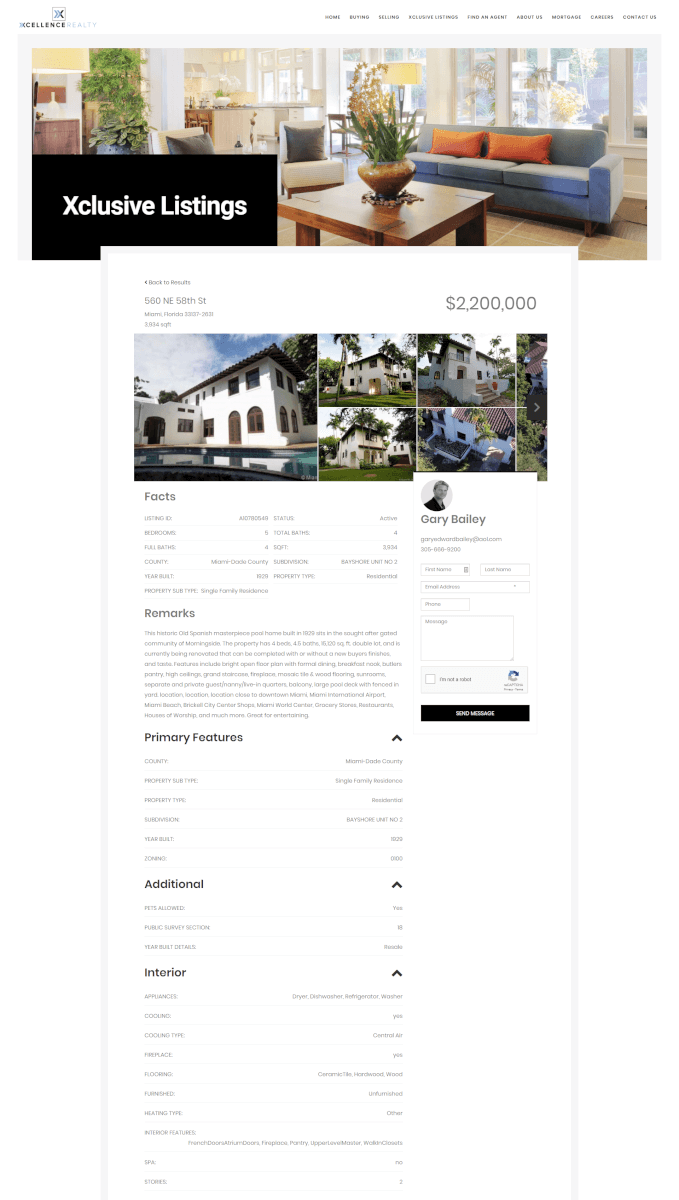 If you'd like to try this Premium IDX Template design today for free, it is incredibly fast and simple.
There are just a couple of easy steps!
First, log in to IDX Broker and take a look at the Page Templates tab. Then, scroll down through the list to where you see "Details Pages" and click the "edit" button on your details page.
From the "edit" page for your details section, you'll be able to scroll through all of the options IDX Broker has to offer for listings details pages.
If you'd like the Miami Premium IDX Template Design, just hit the "activate" button on the design labeled, "Miami", and instantly, your page will have the new layout installed.
Another of our clients, Xcellence Realty, utilizes more of a monochrome motif with only a light blue for color in their site text.
As shown in the image from their site on the left, The Miami Premium IDX Template design highlights their colorful properties so their listings get the spotlight.
Their website's lack of bright color in other aspects outside of the photos allows the property images to really pop and garner extra attention.
Can I Use the Miami Premium IDX Template on My Site?
These layouts are great for any site integrated with IDX Broker. WordPress, WIX, Squarespace, and pretty much any other site platform you may have are all entirely compatible with the Miami Premium IDX Template design, making it easier to get exactly what you want without the hassle of having a developer create a brand new template.
If you're interested in the Miami Premium IDX Template design for your listing details pages, but think you'd be better off with a video tutorial to show you the ropes, check out the video we made down below that shows you exactly what this template is all about and how to install it.